ClarinetFest 2019® Day 2: Mark Cramer Lecture – "Functional Fitness for the Clarinet Player"
by Heather Gering, ClarinetFest® 2019 Writing Team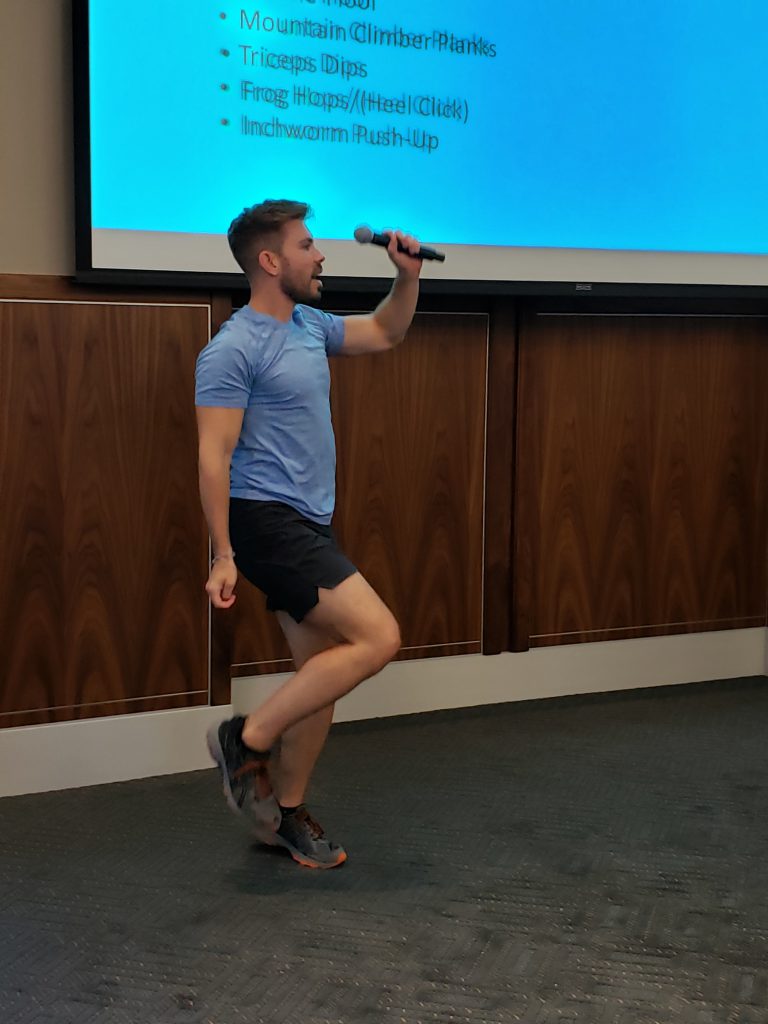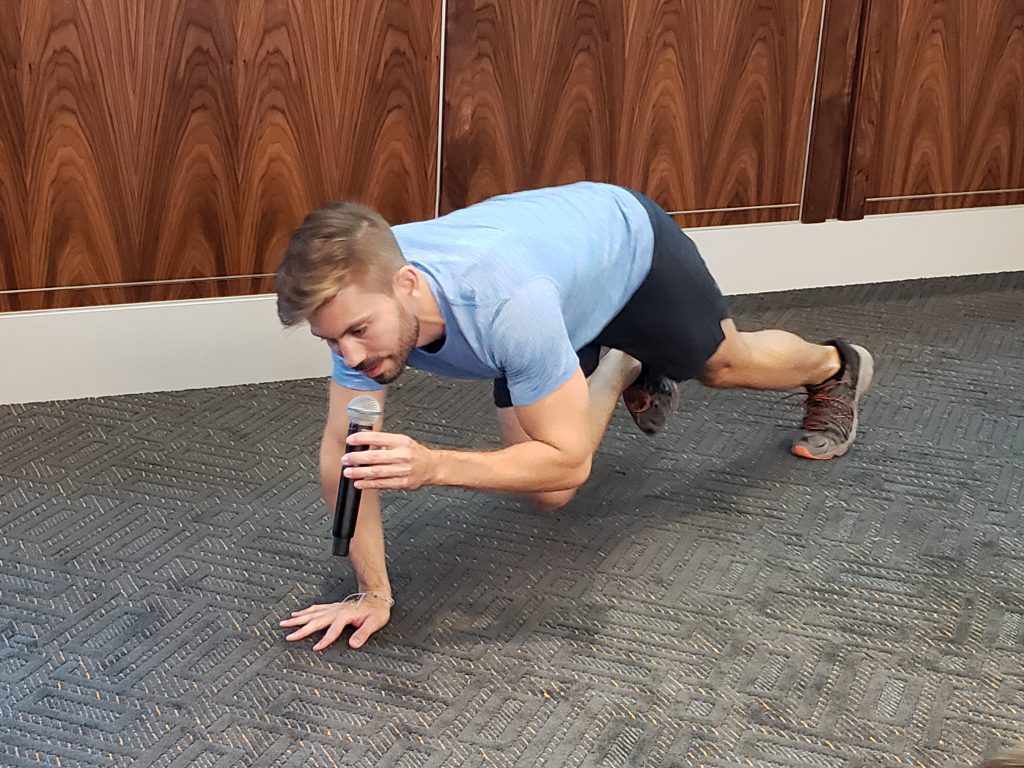 Mark Cramer's lecture "Functional Fitness for the Clarinet Player" took place on Thursday at 1:45 PM. Mark used his experience as a professional clarinetist as well as a group fitness instructor to develop exercise routines that will lead clarinetists on a path of physical wellness. The exercises Cramer demonstrated allowed for an optimal workout while avoiding movements and motions that may cause injury, like pulling, hanging, and rowing movements, that could negatively affect performance.
The lecture was interactive between Cramer and the audience, with him playing high energy music while guiding the audience through a series of movements he dubbed the "ClarinetFest® Workout." Exercises that were utilized required no extra equipment and involved pressing and pushing movements, fly movements, and movements that used your body weight such as mountain climber planks, inchworm push-ups, and tricep dips.
The lecture was a positively unique experience at this year's Clarinetfest® and provided useful information for a natural way to alleviate the stress and anxiety associated with performance.
The ClarinetFest® 2019 Writing Team will be blogging and posting on social media all throughout the festival, so check back for more content daily!