Originally published in The Clarinet 50/4 (September 2023).
Printed copies of The Clarinet are available for ICA members.
---
ClarinetFest® 2024
Dublin, Ireland
Tá gach clairinéadóir nascatha —
Every clarinetist is connected
---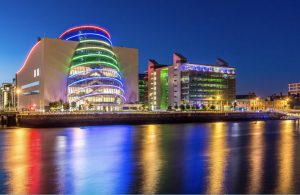 Céad míle fáilte—welcome—to ClarinetFest® 2024 in Dublin, July 31 – August 4, 2024.
ClarinetFest® will revisit Europe for the first time since 2018, and the venue will be the Convention Centre Dublin in Ireland, in the Docklands overlooking the River Liffey.
The Artistic Leadership Team of Jason Alder, Peter Cigleris, and Sarah Watts, alongside a team of helpers and the ICA board of directors and staff, looks forward to welcoming all clarinetists and ICA members for an event that is centered around the theme of "Every Clarinetist Is Connected."
We invite all ICA members to submit proposals that include subthemes of Culture, Heritage and Music from Around the World. Your proposals will provide a rich, diverse, and fully inclusive program that will celebrate all genres of music, all types of clarinets, and music that truly speaks for each individual artist through recitals, lectures, workshops, and opportunities for all to play in a clarinet choir.
Dublin is not short of things to do and places to explore, with most attractions being within walking distance or a short tram ride. Why not take a visit to the world-famous Guinness Storehouse, home of the traditional pint of Guinness? You can also visit EPIC The Irish Emigration Museum (situated beside the CCD), and for museum lovers there is also the Dublin Writers Museum, the Irish Museum of Modern Art, the National Museum of Ireland, and the National Gallery of Ireland.
Further afield, it is possible to take trips around the island. Be it trips to Cork, Galway, or County Wicklow, you won't be disappointed in terms of spectacular scenery. You can also easily access Northern Ireland and visit the Titanic Museum in Belfast, take a trip to the famous Giant's Causeway, or take the Game of Thrones Tour.
International Clarinet Association members are now invited to submit performance and presentation proposals for ClarinetFest® 2024. The maximum time for a performance or presentation proposal is 25 minutes. Please find more information and proposal submission instructions at www.clarinet.org under the ClarinetFest® 2024 page. The deadline for applications is October 1, 2023. Please note there is a $20 application fee to submit a proposal.
ClarinetFest® 2024 is a great summer vacation destination for all, and we look forward to welcoming you!
General questions can be sent to  [email protected].
The Artistic Leadership Team: Sarah Watts, Jason Alder, and Peter Cigleris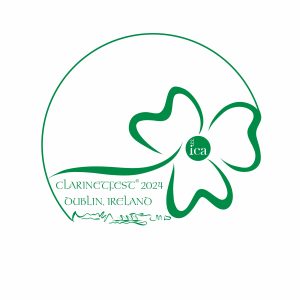 ---