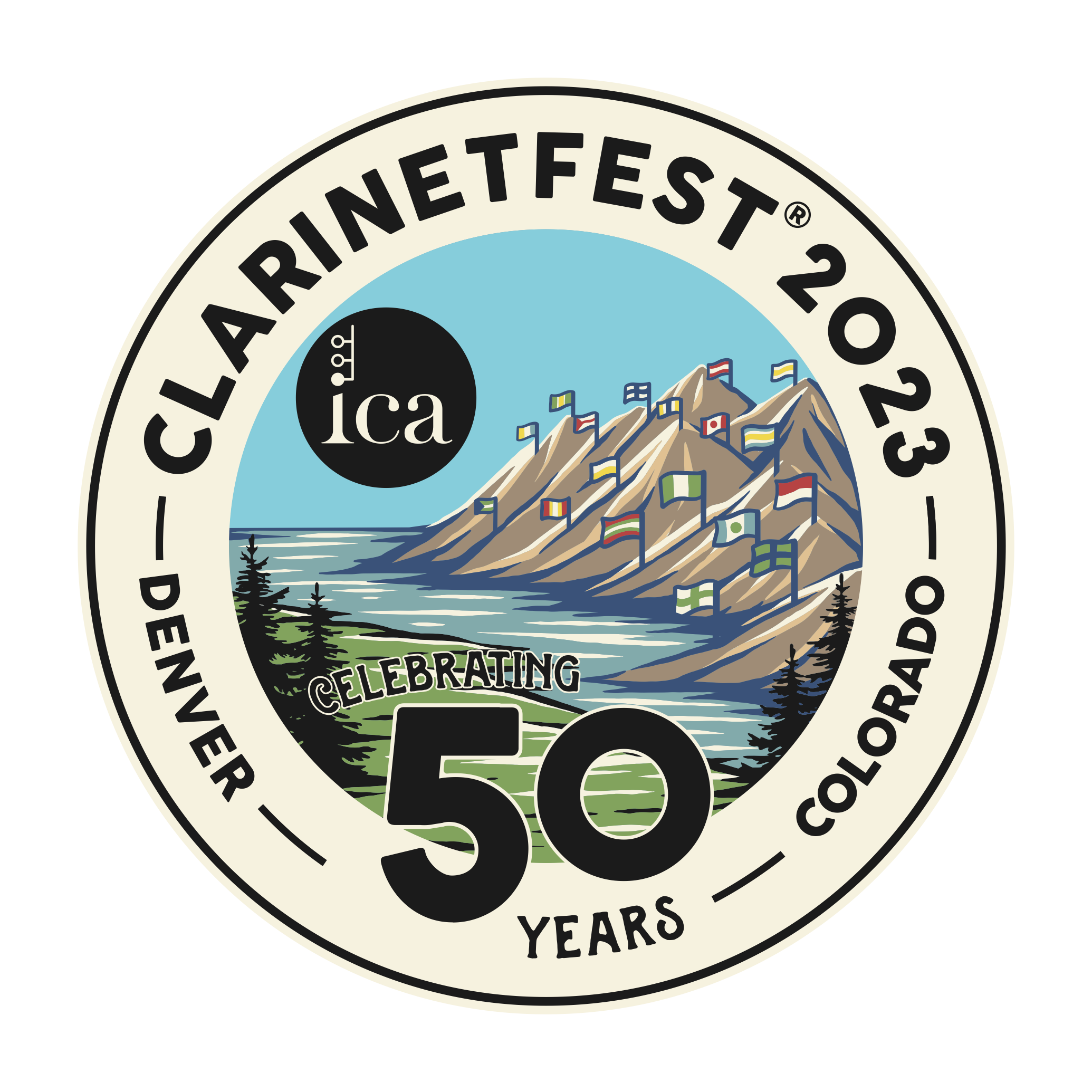 ClarinetFest® 2023 — Celebration 50 Years of the International Clarinet Association
ClarinetFest® 2023 will take place in Denver, Colorado, USA, July 5-9. Celebrating the 50th anniversary of the International Clarinet Association, the Artistic Leadership Team — Wesley Ferreira (Artistic Director), Jana Starling, Emily Kerski, Joshua Gardner and Copper Ferreira — looks forward to this major celebration by presenting a wonderfully diverse and comprehensive musical and artistic program with the theme "Our Global Community: Past, Present, Future."
ClarinetFest® 2023 will be held at the Westin Westminster and Denver Marriott Westminster hotels. These hotels are easily accessible from the Denver International Airport and feature awe-inspiring views of the majestic Rocky Mountains. These conference sites will provide ample space for events and exhibits.
The Westin Westminster has now sold out of the available rooms for ClarinetFest® 2023.
The ICA has secured an additional room block at the nearby Denver Marriott Westminster (.9 mile away) at the discounted rate of $169 a night.
Please book your room now at the following link: https://book.passkey.com/go/ClarinetFest
Or by calling 720-887-1177 and selecting the option for reservations and booking into the Room Block for the International Clarinet Association.
The ICA has also secured a very small block of rooms at $155 per night at the SpringHill Suites Denver North/Westminster for $155 USD per night inclusive of breakfast.
These rooms can be reserved at the following link:
https://www.marriott.com/event-reservations/reservation-link.mi?id=1683042485500&key=GRP&app=resvlink
The last day to book these rooms is May 26, 2023, so don't wait!
General questions can be sent to [email protected].
---
ClarinetFest® 2023 is generously supported by the following sponsors:
Sustaining Sponsors
Buffet Crampon
F. Arthur Uebel
Vandoren
Altissimo Sponsors
Chedeville
D'Addario
Rovner
Henri Selmer Paris
Silverstein Works
Yamaha
Clarion Sponsors
Backun Musical Services
B. Corbin Clarinet Products
Royal Global
RZ Woodwinds
Chalumeau Sponsors
ALRY Publications
Lisa's Clarinet Shop
Midwest Musical Imports
United States Marine Corps Music Program
Supporting Sponsors
Colorado State University – School of Music, Theatre, and Dance
Schmitt Music Clarinet Gallery
Schmitt Music Denver Piano Gallery
Getting to the Westin Westminster and Denver Marriott Westminster Hotels
There are several transport options available from the Denver Airport to the ClarinetFest® 2023 conference hotels (Westin Westminster and Denver Marriott Westminster).
Click the button below to see the options that are available.
Transportation Options
Early Registration for ClarinetFest® 2023 is now open!
Click the button below to register.