ClarinetFest 2019® Day 2: Evening Concert featuring the United States Air Force Band of Mid-America
by Jessica Harrie, ClarinetFest® 2019 Writing Team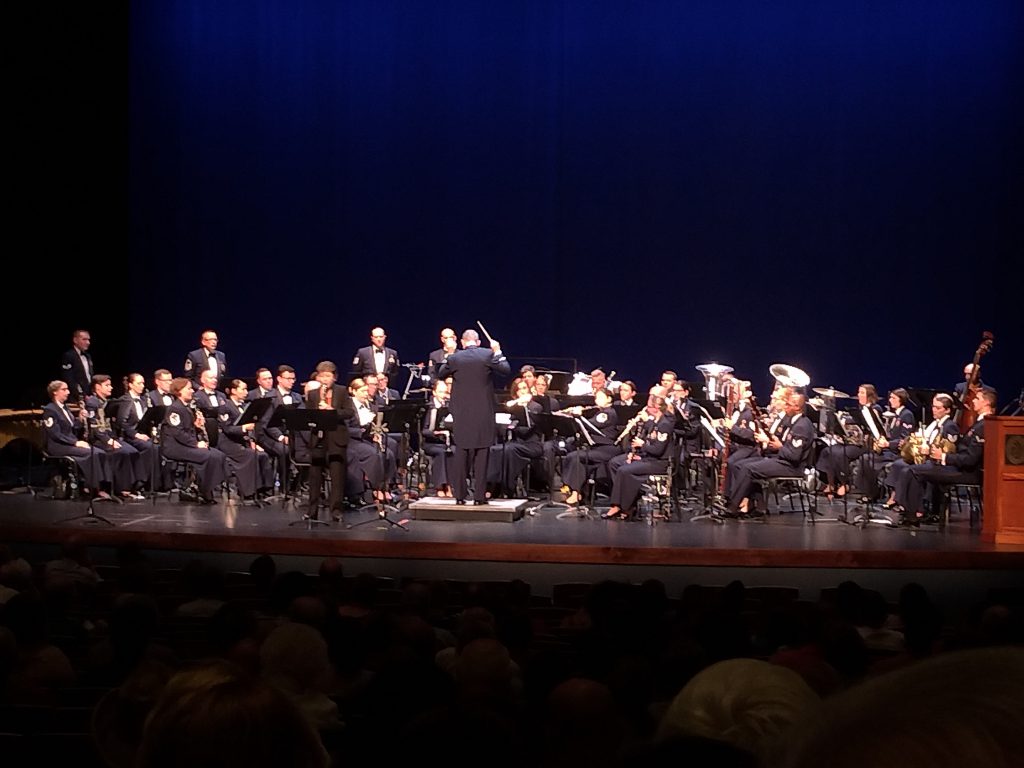 The Thursday Evening Concert took place at 7:30 PM in the Student Union Building Auditorium and featured the outstanding United States Air Force Band of Mid-America with several headlining soloists. The band, conducted by Lieutenant Colonel Michael Willen, peppered works without soloists throughout the concert, taking time to show off its own clarinet section. Works like Leroy Anderson's Clarinet Candy and Adam Gorb's Yiddish Dances really let the clarinetists in the group show off their technique and remarkable blend.
The first soloist was SSgt Joseph Philpott who performed John William's iconic Theme from Schindler's List. Philpott was also the E-flat clarinetist for the Yiddish Dances and played with great style and personality throughout.
The next soloist to perform was Sylvie Hue, principal clarinet of the Orchestra of the Republican Guard of Paris. Hue played the Debussy Première rhapsodie and a work that, according to the performer, hasn't been performed in the US since 1904, Fantaisie sur le Pré aux clerc de Hérold by Henri Paradis. Both works showcased Hue's incredible sensitivity and dynamic control. And the Paradis showed us a bit of a more boisterous personality.
Soloists Staff Sergeant Parker Gaims of "The President's Own" United States Marine Band and Senior Chief Musician Laura D. Grantier of the United States Navy Band performed one of the most popular works for clarinet duo and band in the repertoire: Il Convengo, Op. 76 by Amilcare Ponchielli. The two artists played off of each other's lines splendidly and it was a joy to watch and hear them play together.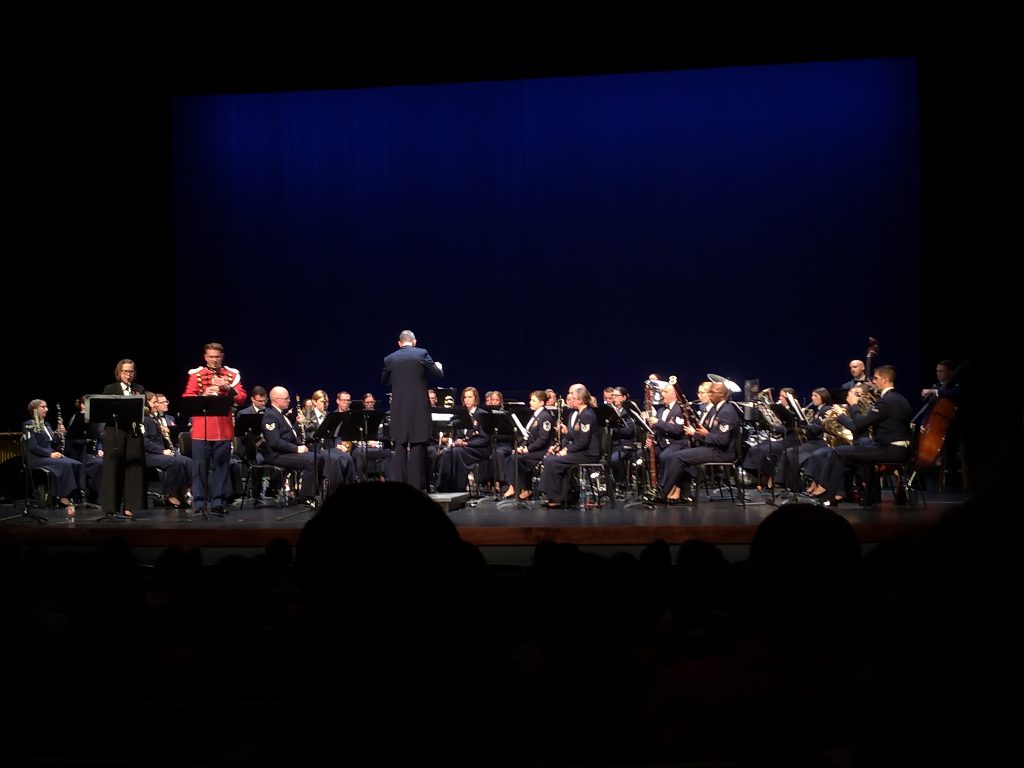 The final soloist of the evening was Socrates Villegas, second clarinetist of the Philadelphia Orchestra. Villegas wowed the audience with his fast fingers in the showpiece "Concert Fantasia on Motives" from Rigoletto by Luigi Bassi.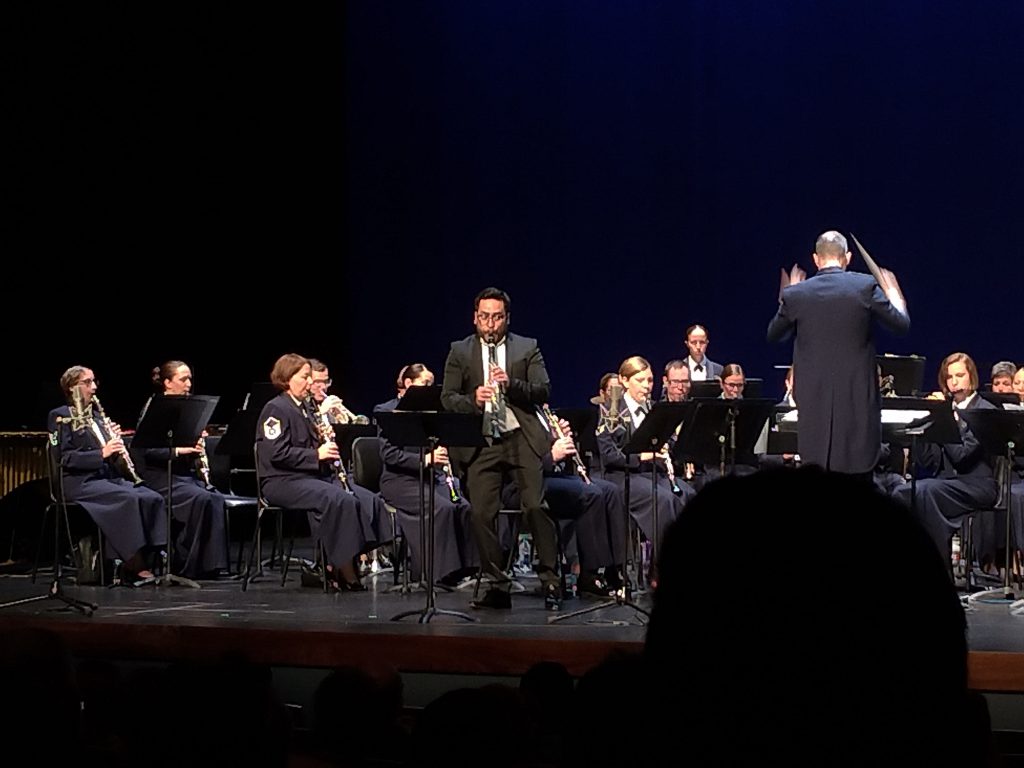 The band concluded the concert with the Armed Forces Medley, Stars and Stripes Forever and a surprise encore of the University of Tennessee's own "Rocky Top!" It was a fantastic concert full of energy from the band, the soloists and the audience.
The ClarinetFest® 2019 Writing Team will be blogging and posting on social media all throughout the festival, so check back f0r more content daily!