ClarinetFest 2019® Day 3: Potpourri Recital II
by Meghan Taylor,  ClarinetFest® 2019 Writing Team
The second day of ClarinetFest®, Thursday, July 25, 2019, began at 8:30 am with a diverse and charming Potpourri Recital II in the James Cox Auditorium. Matthew Nelson (B-flat clarinet) and Jayne Drummond (oboe) led the recital with an outstanding World Premiere performance of A Murmuration of Starlings by Marc Satterwhite. The ruckus third movement titled "A Murder of Crows" was particularly magnificent.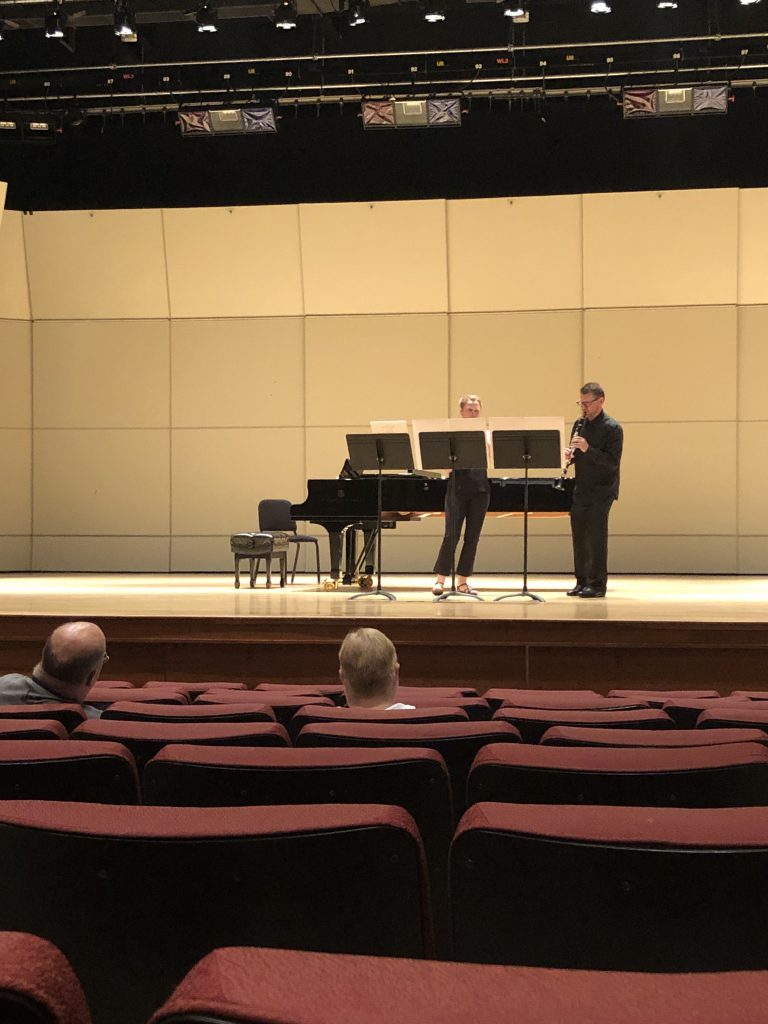 The next performance was a vibrant piece titled Four Miniatures for Clarinet and Bass Clarinet by Howard Buss performed by Barry McGinnis (B-flat clarinet) and Karl Kolbeck (bass clarinet). Each miniature brought a new set of characters to the stage through the performers' interpretation of this lively work.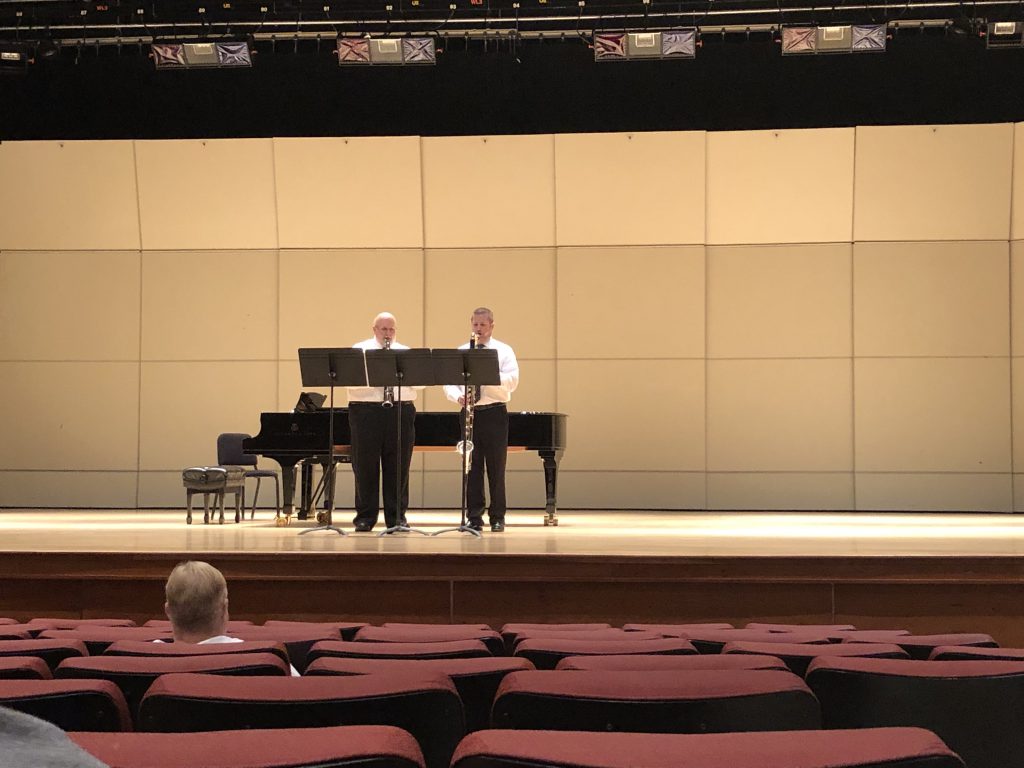 Audience members were then treated to Margaret Brouwer's No Rotary Phone performed by Csaba Jevtic-Somlai. This clever and unique work for solo B-flat clarinet required skilled clarinet-playing and a bit of voice acting by Jevtic-Somlai to bring the audience on a journey to speak with a telephone operator. In this story-driven performance, Jevtic-Somlai was trying to get more information about ClarinetFest® from the operator!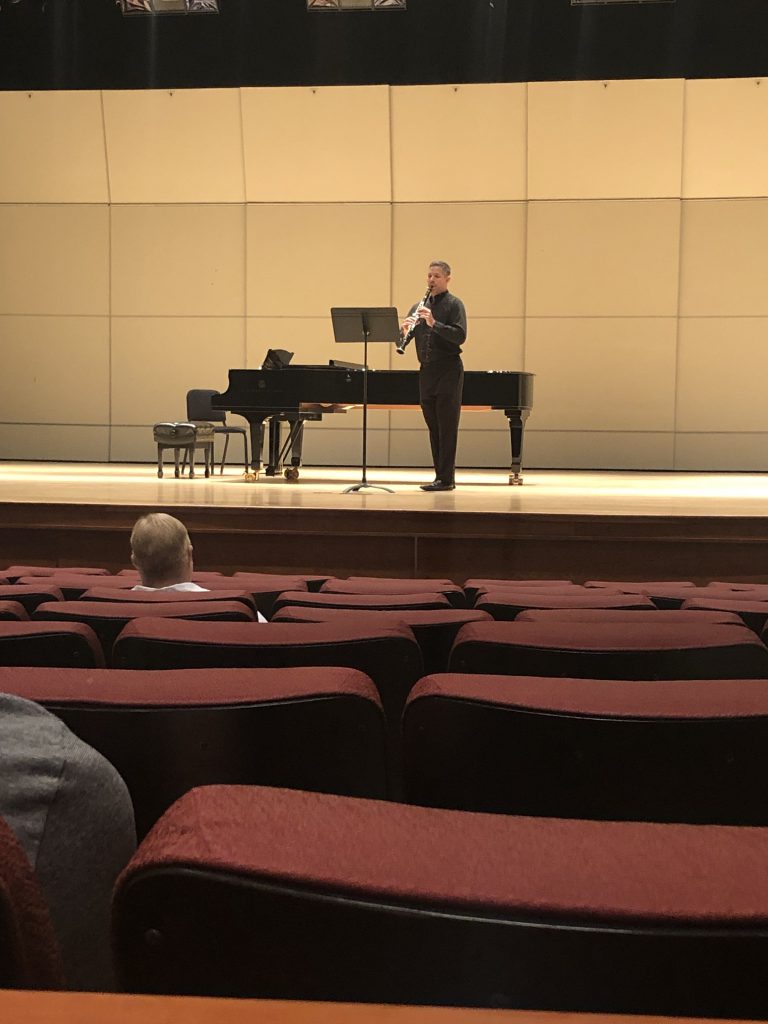 The program finished with a captivating performance of Benjamin Webster's Sonata for Clarinet and Piano performed by Lee Thomas Seidner (clarinets) and Angelyn Traylor (piano). The collaborative and communicative efforts by Seidner and Traylor shone through during this performance, especially during transitions from B-flat clarinet to bass clarinet and to E-flat clarinets at the conclusion of each movement.