ClarinetFest® 2019 Day 1: Quattratonic Quartet Recital
by Heather Gering, ClarinetFest® 2019 Writing Team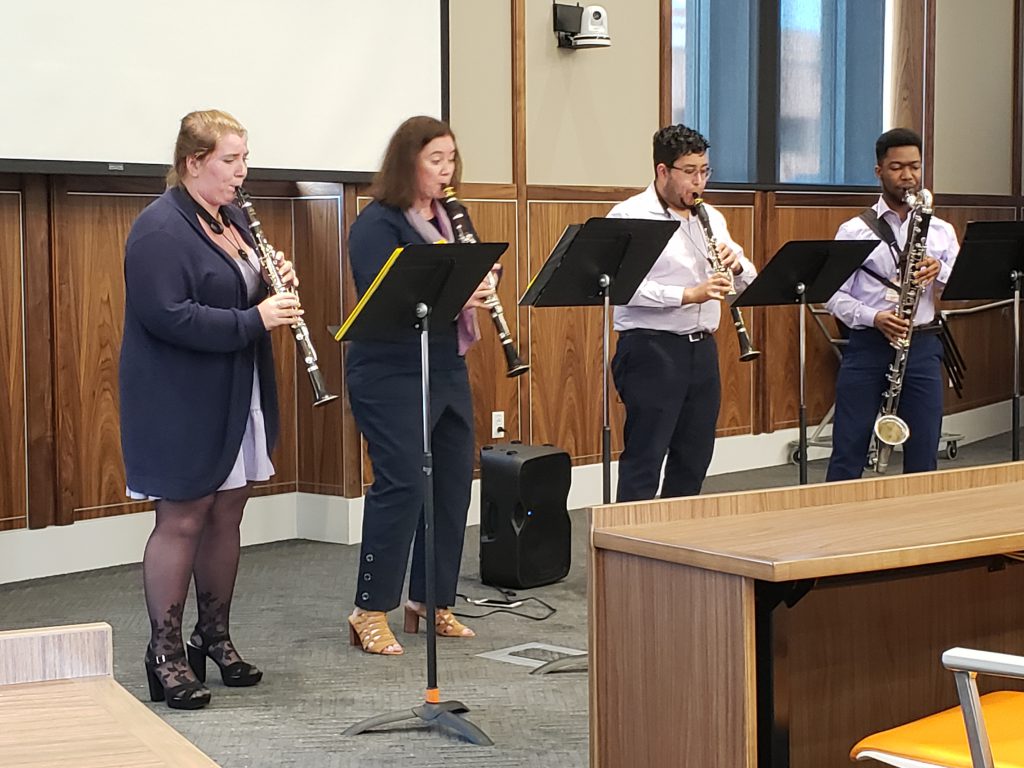 The Quattratonic Quartet Recital, which took place on Wednesday, July 24, at 3:45 pm, showcased a US premiere of a brilliant piece written for clarinet quartet and electronics performed by Joanna Birchfield, Arjun Jeetan, Orion Miller-Maxey and Quentin Knox. The work, Human Interest Stories, was written by Cheyenne Cruz, lecturer of clarinet at the University of Texas at Arlington.
Cruz wrote this work in honor of the Quattratonic Quartet, made up entirely of her students, with each of the four movements representing a specific member of the quartet. The ensemble managed to meld and move together seamlessly on every movement which featured everything from lyrical to Latin textures. The addition of electronic media elevated the piece to an attention grabbing and overall masterly performance by the quartet.
The ClarinetFest 2019 Writing Team will be blogging and posting on social media all throughout the festival, so check back f0r more content daily!