Originally published in The Clarinet 48/1 (December 2020). Printed copies of The Clarinet are available for ICA members.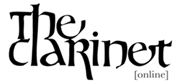 ---
Interview with Anna Hashimoto
by Chastine Hofmeister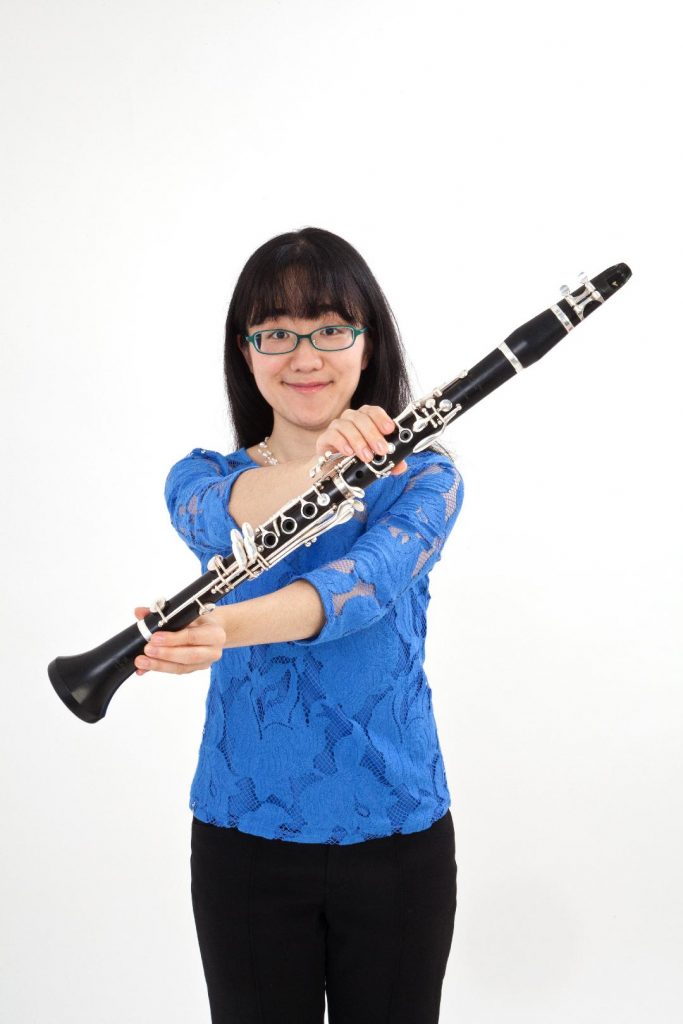 London-based clarinetist Anna Hashimoto has a diverse career as a soloist, chamber musician, orchestral musician and teacher. She has performed across the United Kingdom, Europe, United States, Mexico and Japan, and has released three solo albums, all of which have been well received. She is a member of Atéa Quintet which has been an ensemble in residence at the Birmingham Conservatoire since 2012, where they perform and coach chamber music. Anna and I sat down for our conversation in March 2020 via video conference. At the time, we had both been confined to our homes sheltering against the coronavirus that had been sweeping the globe, so it was a welcome respite and her obvious enthusiasm and love for performing was uplifting.
Chastine Hofmeister: First, tell me a little about yourself: how did you come to play the clarinet?
Anna Hashimoto: I was born in Saitama, Japan. However, my parents were living in London prior to this and so I have lived in London since I was six months old. My mom is a pianist and my dad is a violinist, so I've always had music in the house since I was a baby in the womb. This is my mom's memory, I don't remember this, but apparently when I first went to school, I came back home and said, "Mom, mom! I met people who don't play an instrument!" Because for me, that was a mind-blowing thing. I thought playing music was just there, like it's something everybody did. So, I started on piano just because that was what was in the house when I was about 3 or 4. Because my mom did a lot of accompanying, I heard lots of different instruments being rehearsed in the music room and I'd be next door drawing pictures and things. There was a Japanese clarinetist who was a really friendly, wonderful person. But also, he squeaked every once in a while, and I noticed it next door. So, when they finished rehearsing, I went in and I said, "Why do you play those high poppy notes?" And he said, "Oh, well, you see inside the clarinet, there's actually a monkey that lives inside," and I thought that was the most amazing thing, thinking, "That's the instrument I'm going to play." I started when I was around 9 and at that time, schools across the country offered free lessons. So, I chose clarinet and had clarinet lessons.
CH: And how did you come to play the basset clarinet?
AH: That is really thanks to Michael Collins. Since I started playing, Michael Collins has always been my idol, my hero. I used to – well I probably shouldn't say this – but I used to skip school to go and listen to master classes at the Royal College of Music. I remember one time he was playing basset clarinet for the Mozart Clarinet Concerto. I started to learn with Michael when I was 16. Around that time, I had the chance to perform the Mozart Clarinet Concerto. I think it was in Japan, but anyway, Michael said right from the beginning, you shouldn't play it on the A clarinet. You should play it straight away on basset clarinet. Luckily, around that time, Peter Eaton was selling this basset joint. It was really the perfect timing for everything and since that time, I have had a basset joint that I could play.
CH: That worked out really well, then. Do you find it difficult to switch back and forth between clarinet and basset clarinet or is it just very natural to you?
AH: It's actually really ergonomic. Basically, it's not a whole different instrument. The top joint is the same as the A clarinet, and it's just the bottom joint that's different. So, the only thing is that it feels a bit heavier. Actually, it doesn't feel too different from playing an A clarinet just with a bit more.
CH: That's fascinating! How did you begin your career as a soloist?
AH: That's probably when I was in my teenage years, I want to say maybe 14. I went to do the Young Clarinetists Competition in Tokyo in 2003 and I won. Around that time, I started to become noticed. When I was 15, I had this incredible opportunity to play the Weber Concertino with the English Chamber Orchestra at the Barbican. This was a concert which was featuring Japanese musicians. So, the conductor was Japanese and there was Daishin Kashimoto, violinist, who is now concertmaster at the Berlin Philharmonic. At this time, he was a soloist alongside me playing a concerto. And yet, somehow, I was also one of the soloists. That helped launch my solo career. I also had a few other competition successes including winning the first International Clarinet Competition in Kortirk, Belgium, which is now held in Ghent. Then a lot of word-of-mouth, lucky coincidences, and being invited for different things. I feel it has been lots of really good fortune.
CH: You also have a number of albums out. Your latest recording, A Touch of Britain, features works by Alwyn, Horovitz, Stanford, Howells and Hurlestone. Can you tell me a little about the inspiration for the album?
AH: Up until A Touch of Britain, all of my solo albums were recorded with a company called Meridian, which is a U.K.-based company. Actually, once a year or so, I have a bunch of concerts in Japan. During one of these trips, this record label, Fontec, came to see me backstage and said, "We'd love you to record an album with us." And they gave me free rein and said, "Think about what you'd like to do." And it seems a bit counterintuitive, but here I was in Japan, Japanese by birth, and with a Japanese pianist and I thought, "Hey, you know what? I'll do an all British program!" I really felt it reflected me in the sense that I'm doing this with the Japanese label and lots of Japanese connections but I'm U.K.-based. I've lived in London since I was six months old, and this repertoire is stuff that I've really grown up with. So far, my previous CDs hadn't really featured British music, and I really wanted to represent the music.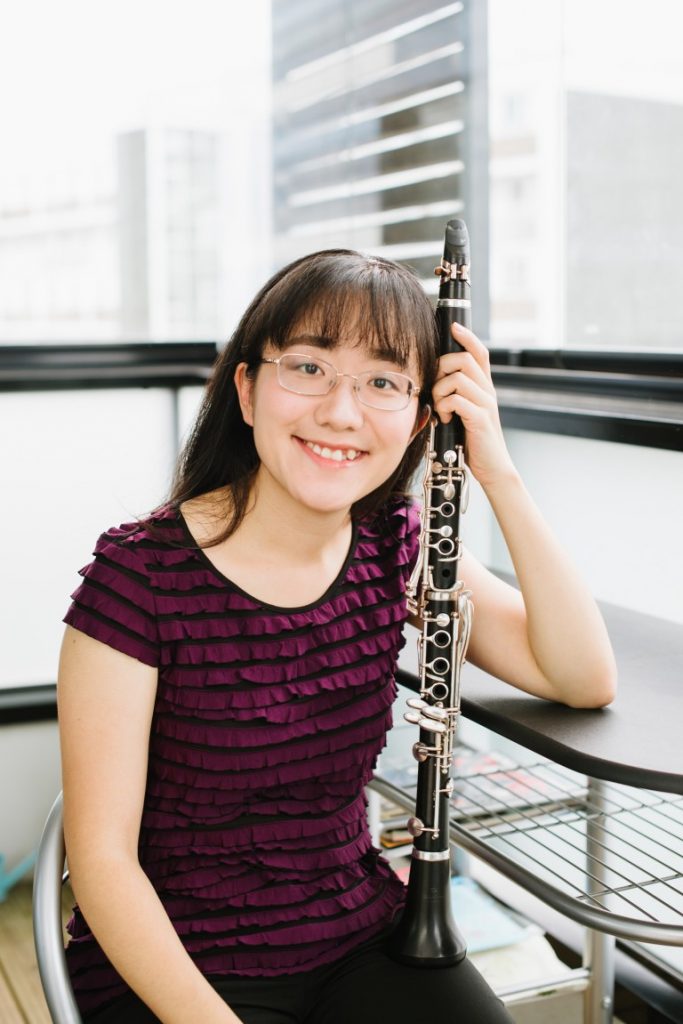 CH: It really pays homage to both countries in that respect. Do you have any other plans for other upcoming albums at this time?
AH: No, not particularly, but the other thing that I have is a wind quintet called the Atéa Wind Quintet and we recorded two CDs. Our first one was originally named Music for Five Winds. Then on our second CD, we actually did some nonet pieces, so music for nine winds. I think for the moment I don't have recording plans.
CH: I'm sure that has to take so much time in production and planning.
AH: It does take up a lot of mental space. The recording process might be like three days or something, but of course, there's rehearsing before and then preparing the music before that. And then we're waiting for the edits and listening back and it definitely takes up a lot of energy and time.
CH: You have a very busy and multifaceted career between chamber music, orchestra performances and teaching. So aside from your solo and chamber music performances that we've already touched on, could you tell me a little about your other projects? Do you have any tips for busy clarinetists balancing a lot of projects?
AH: Yes, I really think variety is the spice of life and I've often been pigeonholed as a soloist, but I really feel like music making can't be pigeonholed. Being creative and enjoying music with others comes in all sorts of different ways and I really enjoy all of them. So yes, I have my wind quintet chamber group. I also like to collaborate with lots of different musicians on different kinds of pieces; contemporary music as well. The weirdest combination that I've done was at the end of last year. It was for clarinet, cello, piano and two Ping-Pong players; different composers had written pieces for that combination for actual professional Ping-Pong players. It was really crazy. So, I just love it when I hear something like that in an email. I just think, yes!
CH: That's amazing, I'm absolutely fascinated. Is there a recording of this?
AH: No, I don't think it was recorded. There might be an excerpt, I'll have a look.
CH: I'll have to have a look, too, because that's fabulous.
AH: So, I like taking on any kind of crazy project. I also freelance in the U.K. orchestral scene, which I really, really love. Just all that great repertoire for orchestra, both symphony orchestra and chamber orchestra. Also, I like operas and I really enjoy that sense of all of us creating this experience together with the audience as well; it's something really extraordinary. And I do a fair bit of teaching. I teach at the Royal Birmingham Conservatoire. It's a wonderful music conservatoire and a few years ago it moved to a brand-new building, so great facilities. As well as really striving to always be the best clarinetist I can be, I also really feel the importance of passing on to the next generation and encouraging them to pursue their dreams. So, it's like a constant, inspiring cycle. It's great! And I also tutor on various courses and things. That might include amateur winds of the older generation and various wind chamber music courses or wind courses. I was also supposed to coach for the National Youth Orchestra, but due to circumstances, it was canceled. It was rescheduled and was the first online project I was involved with. The NYO did an incredible job at swiftly moving to video conferencing for this course. It felt extra poignant that the repertoire choice was Beethoven 9: it felt like a real celebration of everyone's undefeated spirit! As for balancing work, I don't have any solutions except to always come back to the fact that this is what I love, and to remember this great joy. Then it doesn't become a chore! And having the variety means it never gets monotonous or boring! Teaching refreshes my practice, which refreshes my collaborations, etc.
CH: I understand, it's been very strange lately with so many things canceled due to the coronavirus outbreak, and finding other outlets to perform and keep busy with right now. It's so refreshing to hear your take on the cycle of performing, inspiring others to pursue their dreams, and being inspired in return. So, who have been your biggest influences?
AH: I think without a doubt, the first person that comes to mind is Michael Collins. I really felt right since the beginning, just awe-inspired by how he performs, not only his incredible technical facility and his beautiful sound, but he's just someone who really communicates with the audience in each moment. And one of my vivid memories is when I started to learn with Michael – it was a big Mozart anniversary year and Michael shares a birthday with Mozart, as well. So in one month, I think he did something like 20 Mozart concertos and I went to all the London ones. I can't remember how many it was, I went to at least three, I think. Every time it was fresh and every time it was different, and at the same time, it felt really authentic. Each time he just responded to the atmosphere of the moment, and that really inspired me. So yes, definitely, Michael.
CH: That's fantastic, it's so difficult to keep performances authentic and fresh each time after you played it so many times in such a short period of time. Are there any other upcoming projects or other things you'd like to tell me about yourself?
AH: I feel like the whole music scene is really adjusting to the current situation with the coronavirus. At the moment, any projects I happen to have in the diary are sort of who knows what, right? I was supposed to play the Mozart Concerto at the Royal Albert Hall. So, that was a big one! It was rescheduled to Oct. 31 in a new venue, and has now been rescheduled again for May 14, 2021. The U.K. Covid-19 situation is dire at the moment but I've been incredibly fortunate to be able to continue teaching online, and also perform some socially distanced concerts in September. I have some session work and workshops, both socially distanced and online, but the next big concert isn't until next year. I am performing a Mozart concerto in Hiroshima with the Hiroshima Symphony Orchestra, and joining the orchestra in the second half for Scheherazade. I can't wait!
CH: Oh, nice! That will be a really fun program.
AH: So now I'm just offering online lessons. I am just trying to keep creative. I've got a lot of etudes on the go, I'm knitting a lot and I'm reading a lot.
CH: I saw on your social media that you've been doing some socially distanced concerts, online collaborations, and online courses. Have there been any challenges in adapting performances and teaching to an online or socially distanced format?
AH: I've loved the challenge of moving things to online platforms! After the National Youth Orchestra course I've been involved in quite a few courses, such as for Vacation Chamber Orchestra and Sound and Music Summer School. The latter is a young composers' course, and after a week-long journey over video conference helping 10 students with their compositions, we physically met to record their works. I walked two hours to get to the venue as I don't drive: I have been avoiding public transport and don't drive so my legs are pretty strong now! Possibly the biggest challenge was when I stepped in as a deputy to teach three online lessons in Antigua and one young boy had just gotten a clarinet that day. Trying to explain how to put an instrument together and place the reed correctly over video conferencing was frustrating for both of us, but when he got some notes out, we all celebrated! During these times of isolation, collaborating with friends and colleagues has been a real joy. More than the end product, the process of connecting, even in these unusual ways, is wonderful. If anyone wants to do something, please do get in touch.
*  *  *  *  *
You can find more information about Anna Hashimoto on Facebook, Twitter, or www.annahashimoto.com.
An excerpt from the Ping-Pong chamber music performance mentioned in this interview can be found on YouTube.

This article was originally conducted in March of 2020 and updated in October to reflect changes before going to press.
---
About the Writer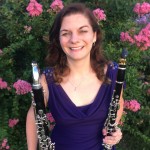 Chastine Hofmeister is currently the second clarinetist of the Longview Symphony, second clarinetist of the Monroe Symphony, and adjunct professor of clarinet at Collin College. She has also performed with the Dallas Symphony, Dallas Winds, Dallas Chamber Symphony, Plano Symphony, Irving Symphony, East Texas Symphony and the Abilene Philharmonic. She received her master's and bachelor's degrees from the University of North Texas and her principal teachers have been Greg Raden and Rena Feller. She resides in McKinney, Texas and has a passion for distance running, birding and gardening in her spare time.