Originally published in The Clarinet 48/1 (December 2020). Printed copies of The Clarinet are available for ICA members.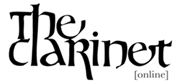 ---
Clarinet Works by Black Composers
by Marcus Eley
Throughout my academic and professional career, I have been an advocate for music by African American composers for clarinet. These composers have not enjoyed the same representation in live performance and recorded music. Though they may not be readily recognizable, their contribution to classical music, no less American music, is significant. This is not to say other composers are less significant, but we must recognize these underrepresented composers. For this article, I will focus on the African American composer's contribution to the clarinet.
The clarinet has occupied a unique role throughout the history of American instrumental music. Apart from its orchestral position, the clarinet has been considered one of the most flexible. It is not surprising that early composers wrote for the clarinet. Its sound, range and timbre were enticements. Mozart, Weber and Brahms were captivated by the clarinet and other composers followed their example.
The African American composer did not have the same opportunity or access. The early works (circa 1800s) were primarily for voice and choral ensembles based on the work songs of enslaved people and religious themes which eventually became Negro spirituals. These spirituals were shared orally. During the Civil War and through reconstruction, the African American musician could be found performing alone, with a small audience or in traveling minstrel shows. These shows usually had a pianist, a drummer and a few wind and string musicians whose principal job was to accompany singers and provide entertainment between acts. Most of the music was performed by memory. Music literacy or the ability to understand and write in the Western European tradition occurred rarely. Learning the piano, usually the home instrument in the master's home, was done by rote or in secret. Because reading notes was not common, an enslaved person working in the home, when given the opportunity, would "play around" a melody or improvise. This improvisational ability of the African American musician took root on many musical instruments, in this case the clarinet, and was the basis of a new "American" art form called jazz.
In the late 1800s and early 1900s, the clarinet escaped the confines of the orchestra and found new avenues of expression. When one speaks of jazz, New Orleans must be said in the same breath. It is where jazz was born. The blending of Creole, French and African cultures was fertile ground for this new music. Small ensembles (trios, quartets, etc.) featured the clarinet. A proper funeral procession or "send-off," even to this day, will have a clarinet or trumpet lead the musicians. New Orleans jazz was a precursor to ragtime, blues, swing and bebop. At every stage, the clarinet had a vital part. The clarinet was ever-present in the nightclubs and dance halls during the heyday of the big bands. The sound of the clarinet was akin to the human voice, and its presence was synonymous with having a good time. The big bands of Benny Goodman, Artie Shaw, Duke Ellington, and Count Basie enlisted the clarinet's charisma. Composers like George Gershwin, Aaron Copland, and Leonard Bernstein incorporated jazz rhythms and harmonies in their clarinet compositions that were made palatable to concert audiences.
As jazz in a concert setting flourished, the African American composer struggled to find acceptance. The African American musician and composer found resistance in the concert hall. Many composers self-published. Those composers who were fortunate to hold a position at a college or university would have their compositions available at the campus library. Large sheet music companies found excuses not to publish. Those companies that did publish these works did not actively promote the compositions. Concert promoters were concerned their audiences would walk out of the concert hall or cancel their subscriptions. It took a courageous white conductor to program a work by an African American. That person was Howard Hanson. In 1931, he conducted the Rochester Philharmonic in the first performance of William Grant Still's Afro-American Symphony. Because of Still and composers who came after him, the performance and publication of African American works has blossomed. For the clarinetist, that means there are many undiscovered gems waiting to be performed. Even so, the struggle continues for acceptance and inclusion of the African American composer on regular concert series and not only in Black History Month.
Places to inquire for compositions for clarinet by African American composers include:
Center for Black Music Research at Columbia College Chicago
Schomburg Center for Research in Black Culture in New York
U.S. Library of Congress
Jacobs School of Music at Indiana University
The performance of past, present and future compositions is important to the legacy of the art form because Black Composers Matter.
---
The following African American compositions for clarinet and piano have been performed and recorded by the author on But Not Forgotten: Music by African American Composers for Clarinet and Piano from Sono Luminus (DSL-92156) and Welcome Home: A Collection of American Works for Clarinet and Piano from Arabesque Recordings (Z6703).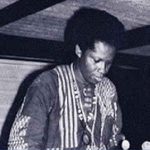 Samuel Akpabot (1932-2000)
Pastorale from Scenes from Nigeria (1962?)
The composer has arranged this Pastorale section from his orchestral setting of Scenes from Nigeria for clarinet and piano. The Pastorale is essentially a lullaby in call-and-response fashion. The texture is somewhat sparse but is appropriate for this setting. With its undulating rhythms and unique harmonies, this composition reminds one of an African pastoral landscape.
Clarinet and piano sheet music available from Marcus Eley.
---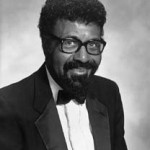 David N. Baker (1931-2016)
Sonata (1986)
This sonata draws heavily from the jazz tradition. The first movement ("Blues") is, in fact, named for the oldest and most revered jazz form, the blues. The second movement ("Loneliness") evokes quiet introspection while the third movement ("Dance") combines two dance forms, the calypso, and Afro-Cuban styles.
Clarinet and piano sheet music available from Keiser Classical.
---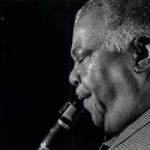 Alvin Batiste (1932-2007)
Episodes (2000)
This composition is a selection from a larger chamber music work that has been arranged for clarinet and piano by the composer. With its fast tempo, descending chromatic line and distinctive countermelody, Episodes is an interesting, yet short, composition.
Clarinet and piano sheet music available from Marcus Eley.
---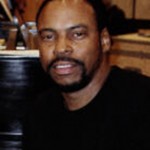 Todd Cochran (b. 1951)
Soul-Bird (2008)
The composition opens with the piano playing soft haunting chords to wake the "Soul-Bird," the clarinet. The "Soul-Bird" responds to the sound and engages in a playful dance. Each instrument weaves in and out of various calls and responses, then the "Soul-Bird" takes flight. The composition ends as the "Soul-Bird" returns to resume its sleep.
Clarinet and piano sheet music available from composer at https://toddcochran.com/contact.
---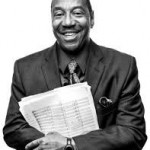 Quincy Hilliard (b. 1954)
Coty (1976)
From the clarinet's first notes of the first movement ("Daybreak"), one can sense the driving forward motion. Like well-matched thoroughbreds in a horse race, the clarinet and piano charge to the finish line. The slower second movement ("Sunset") contrasts the first movement where the clarinet is more lyrical. The upper register of the clarinet is exploited. The final movement's ("Dance") pulsating rhythmic bass line and fast tempo provide a foundation for both instruments to sing.
Clarinet and piano sheet music available from composer at [email protected].
---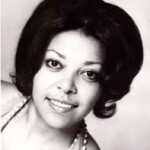 Dorothy Rudd Moore (b. 1940)
Night Fantasy (1978)
The work is in two movements, Largo and Allegro, and is virtuosic, fanciful and colorful. From the episodic, pointillistic nature of the first movement, to the driven, frenetic energy of the second, it evokes the image of spirits that furtively appear on a moonlit lawn, and then, with playful abandon, dance revelry.
Clarinet and piano sheet music available from American Composers Alliance Inc., P.O. Box 1108, New York, NY 10040.
---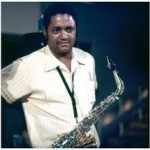 Oliver Nelson (1932-1975)
Sonata (1951; arr. M. Eley)
Originally composed for alto saxophone and piano, this piece has been arranged for clarinet. The first movement ("Drammatico") opens with a dramatic theme which sets the basic mood by the piano. The "Largo" movement is based on an arpeggiated four-note chord played by the clarinet. This movement retains the stately nature of the first movement. The third movement ("With Vigor") is fast and energetic. Clarinet and piano are equal partners in this journey of driving melodies and contemporary harmonies.
Clarinet and piano sheet music available from Noslen Music Company LLC., P.O. Box 681036, Indianapolis,
IN 46268.
---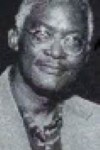 John E. Price (1935-1995)
Blues and Dance I (1957)
The opening section (Blues) is an instrumental recitative. It is very much like a sudden cry interrupting the quiet. The Dance section incorporates elements from the African American "call/response" choral tradition. A three-note melodic fragment is used as an ostinato throughout the dance. The composition ends as it had begun with the clarinet playing a melancholic soliloquy.
Clarinet and piano sheet music available from Marcus Eley.
---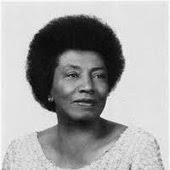 Undine Moore Smith (1904-1989)
Introduction and Allegro (1958?)
The majestic theme as stated first by the clarinet serves as the basic melodic material of this composition. The Allegro section incorporates the opening theme but
in a truncated form. The theme forms
the root of a pseudo-contrapuntal call-and-response.
Clarinet and piano sheet music available from Marcus Eley.
---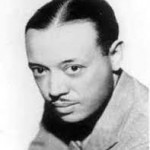 William Grant Still (1895-1978)
Romance (1954; arr. M. Eley)
This composition, originally written for alto saxophone, has been arranged for clarinet and piano. The title suggests the mood of the piece. It is essentially a love song without words.
Clarinet and piano sheet music available from William Grant Still Music at www.williamgrantstillmusic.com.
---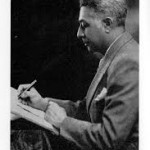 Clarence Cameron White
(1880-1960)
Basque Folk Song (pub. 1961)
Basque Folk Song is a melodic interpretation of music that exists in southern France and northern Spain. In this case, the music has a vocal quality. It is romantic, bordering on rhapsodic and has a melancholy bent. Cameron White's understated accompaniment and rich colorful harmonies allow the clarinet to sing freely.
Clarinet and piano sheet music available from Marcus Eley.
---
The following is a sample of other compositions by African American composers. The author apologizes for the omission of other composers.
Clarinet and Piano
TJ Anderson – Swing Set (1972). 12 minutes. American Composers Alliance
Adolphus Hailstork – The Blue Bag. Available from composer at [email protected]
James Lee III – Ad Anah? (2015). Subito Music Publishing
Jeffrey Mumford – a wind of suspended prominences (1981). 7 min. Theodore Presser Co.
Zenobia Powell Perry – Sonatine. Jaygayle Music, P.O. Box 8144, La Crescenta, CA 91224-0144
Alvin Singleton – Fifty Times Around The Sun. Schott Music Corporation
Chamber Music
Brian Raphael Adams – Bootleg Hoedown for clarinet, violin, cello & piano (2018). Available from Sheet Music Plus
Leslie Adams – Trio in D Minor for clarinet, viola and piano (2011). 30 minutes. American Composers Alliance
Kenneth Amis – Passacaglia for clarinet, trumpet, violin, violoncello, harpsichord. Available from composer www.kennethamis.com
Valerie Coleman – Lenox Avenue for clarinet, violin, cello and piano. Available from www.vcolemanmusic.com
Jonathan Bailey Holland – Rebounds for bass clarinet and marimba. Available from www.jonathanbaileyholland.com
Coleridge-Taylor Perkinson – 60/60 for flute, clarinet, trumpet and piano. Keiser/Southern Music
Alvin Singleton – Apple (1984) for Eb clarinet, 2 clarinets and bass clarinet (18 minutes). Schott Music Corporation
Olly Wilson – Echoes (1974) for clarinet and tape (13 minutes). Wise Music Group
Clarinet and Orchestra
David Baker – Jazz Suite: Three Ethnic Dances (1993). Keiser Classical
Michael Abels – Winged Creatures (2018) for flute, clarinet and orchestra. Subito Music Corporation
Bibliography
Lawrence Gushee. Pioneers of Jazz: The Story of the Creole Band. Oxford: Oxford University Press, 2005.
Earl Ofari Hutchison. It's Our Music Too: The Black Experience in Classical Music. Los Angeles: Middle Passage Press, 2016.
Eileen Southern. The Music of Black Americans: A History (Third Edition). New York: W.W. Norton & Co, 1997.
---
About the Writer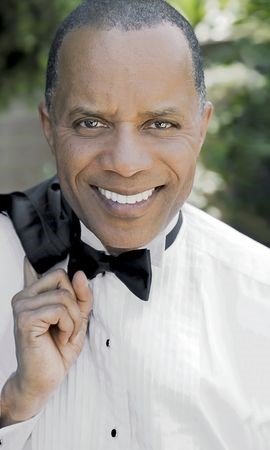 Marcus Eley ([email protected]) has performed as a clarinet soloist with the Berlin Symphony Orchestra (Germany), the Louisville Orchestra and the Indianapolis Symphony Orchestra. He has given lectures and recitals on the music of African Americans in Europe and for the U.S. Department of State in Austria, the People's Republic of China and South Africa. He has served as dean of students at the New England Conservatory, assistant (adjunct) professor of music (clarinet) at California State University Los Angeles, and marketing projects specialist/artist relations for Rico International.