Originally published in The Clarinet 48/1 (December 2020). Printed copies of The Clarinet are available for ICA members.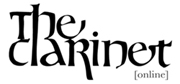 ---
"International Spotlight" showcases perspectives from the global clarinet community.
International Spotlight: Wang Tao
by Sun Zhen, ICA Continent Chair for China
English Version (View Chinese Version)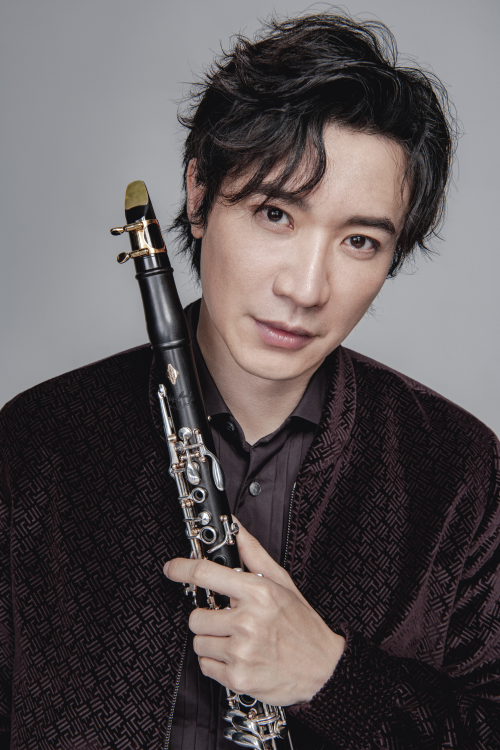 The youngest clarinet professor at the Central Conservatory of Music (CCOM) in Beijing, Wang Tao has been working at this prestigious institution since his graduation with bachelor's and master's degrees. He further studied in London under clarinetist Michael Collins. In 2011, Tao was invited as a senior visiting scholar to New England Conservatory in the U.S., working with clarinet maestro Richard Stolzman.
Since 2017, Wang Tao has been the only clarinet artist in China who makes recital tours every year, with 39 Tribute to Schubert concerts in 2017, 21 performances in his national tour of Spin in 2018 and 17 performances for Spin II in 2019. Affected by the coronavirus pandemic in 2020, Tao's national tour Departure from Beethoven began in September 2020 around 11 Chinese cities. He is undoubtedly one of the most influential wind instrument artists in China. Among his collaborations with various Chinese orchestras, Tao has once substituted for clarinetist Sabine Meyer as a soloist with Hangzhou Philharmonic Orchestra. As the only Chinese musician invited to Deutche Grammophon's 120th anniversary celebration, Wang Tao played with English violinist Daniel Hope and the Zurich Chamber Orchestra. He has released 11 solo albums, crossing borders between genres like pop, jazz and fusion. He is counted as the earliest Chinese wind instrument player releasing records under Deutsche Grammophon's prestigious yellow label. His albums have received more than 100 million hits on digital platforms, acquiring for the clarinetist more than 1 million followers on social media. Wang Tao has founded different ensembles, including the Cloud & Quartet (for clarinet, violin, cello and piano), Ange Clarinet Quartet and Fold Ensemble (for clarinet, classical ballet and traditional Chinese instruments), which cover various artistic domains and have been invited to perform at the Beijing Modern Music Festival in the past decade.
Born in Chengdu, Sichuan Province, Wang Tao started his musical education playing the erhu at the age of 4, played cello at the age of 5 and picked up the clarinet when he was 9 years old. Tao started performing on stage at the age of 11, giving recitals in many countries and areas including mainland China, the United States, France, Austria, Japan, Hong Kong and Taiwan. Among numerous prizes he has won are the First Prize of the Second China National Youth Clarinet Competition and the Prize of Performing Chinese Musical Works. He is acclaimed as "a performer of enthusiasm, onstage charms, virtuosity and uniqueness." During his studies in China, Tao learned from the best clarinetists of the nation, including professors Xiang Zhenlong, Yu Bo, Zhang Wu and Tao Chunxiao. In recognition of his artistic achievements, Tao was awarded the title of Honorary Citizen of the City of Senna in France, on the occasion of the 50th anniversary of the establishment of diplomatic relations between China and France. He was also invited to make a speech as the Youth Leader at the Boao Forum for Asia and was received by the Chinese Premier Li Keqiang.
Prior to the collaboration with Swiss harpsichordist Michel Kiener on the album Schubert, six albums of pop music by Wang Tao have already been released in Taiwan, which brought him a Best Instrumental Album Award from the Golden Melody Awards in Taiwan. He has also recorded for CCOM a dozen audio and visual course works, which have become considered some of the essential learning materials for clarinet students in the last century in China. His signing with UMG brought forth, considering the great number of his non-classical-music followers, a fusion album titled Night & Day which, once released, rocketed up as one of the most played by radio stations all over the country with the track "Passing Day," in cooperation with female singer Tan Weiwei, winning numerous pop music awards.
In 2017, after completing the recording of Schubert's works at the Salle de Musique of La Chaux-de-Fonds in Switzerland in collaboration with harpsichordist Michel Kiener, the album of Wang Tao was announced on August 18 by Garand Wu, the managing director of Universal Music Great China, as the first Deutsche Grammophon certified vinyl record to be released in China. The year 2018 saw the recording of the album Spin at Karuizawa Ohga Hall, where the design and construction of the wooden acoustical materials were selected by Norio Ohga, the former president and chairman of Sony Corporation, and an outstanding amateur conductor. According to Akimi Fukuhara, the pianist who paired with Wang Tao in recording the new album, "it is an interesting experience working with Mr. Wang Tao, who has a great passion, an enthusiasm, for music." Mr. Takashima, the recording engineer for the album, remarked, "Mr. Wang's clarinet has produced a wonderful sound, which goes excellent with Fukuhara's piano performance." About this album the renowned clarinetist Richard Stoltzman, who is also Wang Tao's mentor, commented, "In the hands and breath of Tao, the clarinet becomes an amazing contrast of technical mastery coupled with soulful singing lines. Imagination and surprise in every phrase."
At the press conference for the album release, Mr. Okada, the head of the wind instruments department of Yamaha China, announced that it had finally found its first clarinetist to start a collaboration in its wind instrument projects, and that along with Wang Tao, Yamaha China would be engaged in the promotion of clarinet playing in China. And the next year, the First Yamaha National Clarinet Competition was hosted around 10 Chinese cities, receiving about 1000 participants with Wang Tao as the presiding member of its jury. Besides all these activities, Wang Tao is also the promotion ambassador for G. Henle Verlag in Germany, the champion of the foundation of China's Clarinetists' Union (CCU), and the creator of Beyond Joviality Music – China's first independent establishment of clarinet teaching which, founded in 2019, has become one of the most sought-after platforms in China with approximately 1000 learners following its programs.
Parallel to his onstage performances, Wang Tao is versatile in different professions and domains. He has played leading male roles for movies and TV, published novels, written columns for magazines, and hosted radio shows, earning a great number of followers outside of the domain of clarinet playing. More than a classical music star, Wang Tao is an influencer from whom a single post on Weibo can quite easily reach millions of people, and whose performances enjoy box-office records. For him, however, the greater happiness is seeing the myriad young clarinet players, taking him as a music hero, practice with great enthusiasm and a greater ambition to go much farther than what he has already achieved.
Earlier this summer, I asked Wang Tao a few questions:
---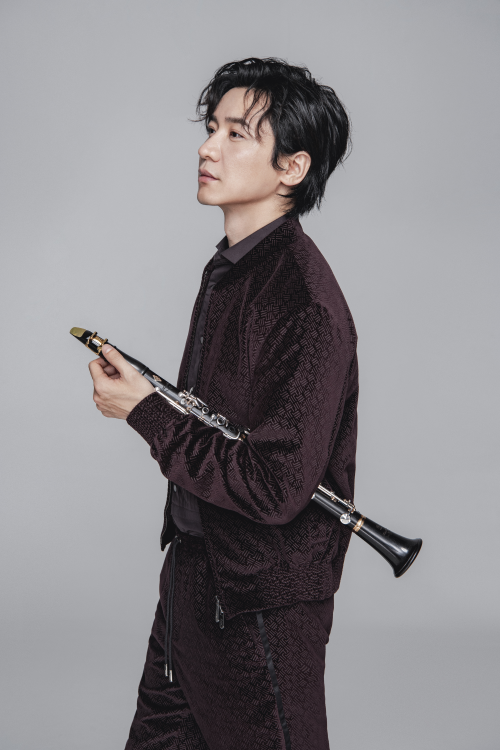 Which musical instrument are you currently using and why have you chosen it?
Wang Tao: I am currently using instruments from the Yamaha YCL-SE Artist Series. I have chosen it because the first clarinet that I have ever played which was not made in China is a Yamaha. A kind of affinity. I love its sound. And more importantly, concerning the selection of brands, I am always thinking about trying more possibilities so that more information can be provided to clarinet lovers and they will have more choices.
SZ: What do you think about the current situation of the clarinet in China, and its future as well?
WT: Personally, I think the majority of clarinet learners in China are still aiming at a performing career or some kind of bonus in their entrance exam for schools. Generally speaking, few of them are playing out of pure love. In comparison with piano and violin, clarinet has a very narrow range of players. However, wind ensembles are booming everywhere in this country and more and more clarinet students have created their own class or workshop after graduation. I believe one day, after the grand wave of physical exercises in China, we will witness among Chinese people a great passion for art. And then, we will see the clarinet population multiplied. They will do it out of love for art, instead of professional ambition.
SZ: What do you think about the role the clarinet plays in Chinese pop music, as well as its future?
WT: Generally speaking, the clarinet is indispensable in movie and TV music because of its unique timbre. Surrounded by people grown up in a literal tradition who are feeling more at ease with lyrics, pure instrumental performance is not much appreciated. Clarinet is quite often invisible in the view of mass popular culture. I believe that in the future there will be more people who, with more knowledge about this musical instrument, will pay more attention to it.
SZ: Concerning the clarinet, have you any projects coming up?
WT: First of all, I hope I can keep up my ability in onstage performance. At the same time, I want to fulfill my teaching tasks at conservatory and send abroad more young clarinet players for academic exchanges. Then, for myself, I have a kind of dream, i.e. to do "Clarinet Concerts in Big Mountains" in China. I'm thinking about helping children from poverty-stricken mountainous areas to set up clarinet ensembles in their home country and play music by themselves. This idea was not so feasible due to geographic distance as it is right now, with development of the internet. It is more likely to be realized soon. In the past two years, I have been to two remote mountainous regions and done some work for promotion. But to make it come true, we still need to give more time to this hard and remote work.
---
About the Writer
Sun Zhen is lecturer at the Sichuan Conservatory and ICA continent chair for Asia (China).