Originally published in The Clarinet 48/2 (March 2021). Printed copies of The Clarinet are available for ICA members.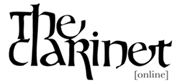 ---
Interview with Ricardo Morales and Genesio Riboldi
by Bernard Rose
On February 25, 2019, I had the pleasure of meeting and interviewing clarinetists Ricardo Morales and Genesio Riboldi at Ricardo's home in Philadelphia, Pennsylvania. Ricardo, in his early years growing up in San Juan, Puerto Rico, was a clarinet student of Genesio. They have maintained a professional and personal relationship ever since. Ricardo has been the principal clarinetist with the Philadelphia Orchestra since 2003. Before that, he was principal clarinet with the New York Metropolitan Opera from 1993 to 2003. Morales studied at the Cincinnati Conservatory and Indiana University where he received his Artist Diploma. Riboldi, also a native of San Juan, is currently clarinetist, conductor and faculty member at the Conservatory and University of Puerto Rico where he teaches clarinet, chamber music and performance of lieder song. He studied clarinet with Alfred Prinz, principal clarinetist with the Vienna Philharmonic, as well as Leslie López, Earl Thomas, Sidney Forrest and David Glazer.
Bernard Rose: I am going to ask Genesio to begin.
Genesio Riboldi: I was born in Puerto Rico. My family were almost all musicians. My grandfather was a saxophone/clarinet player. My mother studied singing at the Verdi Conservatory in Milan, where she later met my father, a baritone, who founded the Italian Opera Company of New York. They traveled quite a bit and eventually settled in Puerto Rico. I studied clarinet at San Juan's Free High School of Music and later at the Conservatory. After graduating, I pursued further studies in conducting at the Verdi Conservatory in Milan and clarinet at the Hochschule in Vienna.
My first teacher, and Ricardo's, was our beloved professor, the late Leslie López. Leslie studied under William McColl, who was at the time principal clarinet with the Puerto Rico Symphony. From there, we can trace a path to the Viennese School of clarinet playing, as McColl and another one of my teachers, Alfred Prinz, were students of Leopold Wlach, who was principal clarinetist with the Vienna Philharmonic. Prinz later succeeded Wlach at the Philharmonic's first clarinet chair. Under his tutelage, I switched to the Viennese clarinet system.
When I returned to San Juan, I brought Leslie a few of my Viennese mouthpieces, which featured extremely close and long facings. Like McColl, he used these mouthpieces on Boehm clarinets. I brought a full set of Vienna Philharmonic clarinets by Hammerschmidt and began teaching how to make reeds by hand.
I was traveling back and forth to San Juan from Vienna and Milan, where I was playing with Ars Wien and the Ensemble di Milano. One day, Leslie called and said, "Genesio, you have to meet this young boy, Ricardo Morales. I want you to give him some advice." Leslie also told me that Ricardo had been using some of the mouthpieces I had given him.
I was astonished when I heard him play. We worked on interpretation and style. Later, Ricardo attended some of my master classes. We continue to communicate and enjoy a warm friendship to this day. I am so glad that we can share all these things. And one of the best are the new Uebel clarinets Ricardo has worked on. I had the pleasure of listening to him playing the early prototypes and seeing the improvements in tuning and sound. These are very special instruments. I think they will make a significant contribution to the Boehm system. We share the same concepts regarding the Viennese (German) system. Applying them to the Boehm clarinet will offer performers a whole new range of possibilities.
BR: Now I want to focus on Ricardo. You both came from musical families. Research has shown that children who had two musical parents do best.
Ricardo Morales: Actually, my parents were not musicians. My mother was an occupational therapist and my father played guitar by ear. He never had any musical training but had great natural talent, devotion and love of music. I am in the second generation and it could be said that I come from a family of musicians in the sense that my siblings are all professional musicians: two composers, a conductor and a cellist.
BR: Would you please describe how you met Genesio?
RM: The common thread is Leslie López. Genesio is well known in Puerto Rico's musical scene. I started studying music in seventh grade, when I was 11 years old. Genesio was this giant we always admired for his virtuosity and musicianship. I was very lucky that we had this teacher in common [López] who made it possible for us to interact.
BR: Genesio told me that you also play the violin.
RM: Yes, I started playing the violin at the same time. I entered the Free High School of Music at 11. My first love was the clarinet. On the very first day I got my clarinet, I ran to Leslie's room and he had to kick me out because I did not want to leave. That evening, after four hours playing like a crazy little kid, my parents said to me, "You might want to save some lip for tomorrow." [Laughs]
My musical growth, especially with Genesio, has been of great influence and inspiration, with his beautiful sound, musical generosity and eagerness to share his knowledge and experience in Europe with the Oehler System clarinet and the Viennese School. It was a pleasure to have him as a model of excellence.
BR: Both of you are from San Juan, Puerto Rico. Was your first musical instruction in music schools or private?
GR: We both went to the Free High School of Music in San Juan. We are very proud of that music school. It's part of Puerto Rico's Department of Education. It's a public school that is also a model school.
There was a very important politician in the 1940s and '50s, very close to the governor, named Ernesto Ramos Antonini. He was president of the House of Representatives of Puerto Rico and had a deep love of music. In fact, it was he who granted my mother's scholarship to Italy and even went to Milan to attend her first performance. He envisioned a school that combined standard academic subjects in the morning and music studies in the afternoon. It would choose the most talented young people from seventh through twelfth grade. Many of us were accepted into the conservatory even before graduating … transferring into the conservatory's second-year level. Many students, pianists, for example, went to conservatories outside the island and were also given advanced placement. There are many good teachers at this school. Students can borrow their instruments, and everything is free of cost. It's a remarkable institution. The school was named after Ramos Antonini and there's a monument to his memory there. Later, several similar Free High Schools of Music opened around the island.
It was a model school to the world. And I had the privilege to have Leslie López as my teacher from the beginning. He followed the Viennese School but had also studied with the prominent American professor Joe Allard in New York. He would tell me great stories about Allard and Robert Marcellus when he first came to Puerto Rico in the early '60s. Leslie had one of the most beautiful saxophone tones you could imagine. He could move from clarinet to saxophone, applying his unique concepts to each instrument.
Then I had the good fortune to meet Robert Marcellus, principal clarinet with the Cleveland Orchestra, in his later years. Marcellus came to the Casals Festival to play the Mozart Clarinet Concerto and the Brahms Trio with Casals and Rudolph Serkin. It was a revelation. I have a Kaspar mouthpiece that Marcellus had given to Leslie. His famous Morré "German-cut" reeds were made in Austria. The cut is really Viennese, as a German cut would not fit a Kaspar.
BR: Genesio, what were your first musical performance experiences?
GR: I was part of a clarinet quintet Leslie started. Fortunately, the woodwinds were about the best prepared section in the school. We won every academic competition in Puerto Rico. I also played with piano and with some orchestras. Some time later, I had the privilege of studying with the Argentinian professor Ephraim Guigui. From him, I inherited a great Chedeville crystal mouthpiece. Many people do not know that Chedeville once made [them]… Guigui would also conduct the Puerto Rico Symphony. I was his featured soloist for Debussy's Première Rhapsodie several times. I have also played the Mozart, Nielsen and both Weber concertos with the orchestra. The Nielsen was a local premiere.
I joined Maestro Guigui at the Puerto Rico Symphony as second clarinet and eventually succeeded him as principal. I was 17.
BR: I also studied with Joe Allard, a life changer for me. Sometimes when I have a problem, I think of what Joe said and the problem is solved. I am indebted to him and my other teachers. I did play under the baton of Guigui in an orchestra in the Bronx. I still have a crystal mouthpiece that says "Guigui" on it, made I believe by Pomarico.
GR: Guigui was born in Panama and grew up in Argentina. Cosimo Pomarico and Guigui were co-principals at the Teatro Colón in Buenos Aires. Guigui went to study with Gino Cioffi in Boston, while Pomarico retired and went to Italy, where he developed and manufactured his crystal mouthpieces. By coincidence, I studied conducting in Milan in the same conservatory where my mother studied singing. But as soon as I would pick up my clarinet and play, the clarinetists would come around and introduce me to their professors. That's how I met Pomarico. His factory is still near Milan. I went there and we had so much fun. He showed me crystal mouthpieces from many other brands. I was astonished to learn that his shop made them all. I learned so much from him!
BR: I want to ask Ricardo the same question: Can you tell me some of your earliest non-professional performance experiences, like where and what you played?
RM: My earliest experiences were playing with my family.
GR: Rolando, his brother, is one of the best percussionists that you can find.
RM: Actually, one of the things that was great about Leslie was that he helped his students to find a natural way to play. Like when you start a beginner, you may have rules for the embouchure, etc. He would say to many players, "Just blow and see what happens." He said that to me. I just put it in my mouth. I guess I had a natural ability to make noise and then, after a week or so of blowing, you get into a comfort groove, "Okay, let me try this or that."
And he was very good at finding short but effective pieces. I remember the very first piece I got to play. It was the Sicilienne and Rigaudon by Kreisler, a very short piece. A good choice to play in public because it requires expression. This was about six weeks after I started playing. Maybe it was a bit early, but I was always in a very supportive environment.
BR: It sounds like both of you were in very supportive environments.
GR: Yes. Completely. Even the school principals. They favored the music department. If there was a conflict between an academic test and an important concert, she would say to the teacher, "You have to excuse them. Their main goal is music and they represent us. It's a great opportunity for their improvement. Give them a make-up later."
BR: Genesio, can you tell me how you developed professionally?
GR: Yes. I became principal clarinetist and guest conductor with the Puerto Rico Symphony and then joined the Casals Festival Orchestra.
BR: Tell us about it.
GR: The Casals Festival has been one of the most important festivals in the world for many years. It was founded by Pablo Casals in 1956. The festival in its heyday would bring in celebrities like Leonard Bernstein, Claudio Arrau, Mitchell Lurie, Harold Wright, the best of the best. Besides, it was on Casals's insistence that the Puerto Rico Symphony came to be.
The festival's orchestra members were chosen from different orchestras in the States. If you were principal clarinetist in the P. R. Symphony, you played second clarinet next to the guest principal. I played second clarinet next to Franklin Cohen from the Cleveland Orchestra and Michele Zukovsky from the Los Angeles Philharmonic. Michele followed the Oehler system. At that time, Michele and Karl Leister (of the Berlin Philharmonic) were beginning to get recognition. Michele brought her Oehler clarinets, same as Leister's, to the festival, with string ligature. Thanks to Michele, I got to know these instruments.
BR: You had the influence of top professionals while you were still growing and developing, just by sitting next to them. People like the governor supported the Casals Festival.
GR: Yes. The festival also featured hornist Myron Bloom; violinist Alexander Schneider; tympanist Saul Goodman, who played under Toscanini; violist Walter Trampler; Sidney Harth, concertmaster of the Los Angeles Philharmonic; and cellist Leslie Parnas. They were the best in the country.
BR: Ricardo, how did you develop into the profession?
RM: Well, I went through that supportive environment with Maestro López, seeing how he was a great teacher, very wise and extremely humble to a fault. When I was in the 10th grade, he called my parents and said, "I really don't have that much more to teach the boy, so you should take him to Vienna or to the States. But he should not stay here." He did have so much more knowledge to give, but it shows his great sense of humility.
BR: Did you play in the Casals Festival?
RM: No. I was only 14 years old at the time and had been playing for three and a half years. But I was already planning to go to Indiana University in Bloomington. So they transferred me out of high school. I moved in with one of my older brothers, who was in graduate school there. I was scheduled to study with Bernard Portnoy, but he retired one year early. But I had a very wonderful teacher, Anton Weinberg, who was a visiting professor for a few years. He was a British clarinet player from the Guildhall School of Music in London.
BR: While you were finishing high school in Bloomington, you were also studying at the University?
GR: Something like that happened with many of us in the Conservatory. We still had one or two years of high school to go, but if we could manage to enter the university they would allow us to start early.
BR: Ricardo, in the next step in your career, Anton Weinberg was your teacher.
RM: At that time Henry Gulick and Earl Bates were also clarinet professors at Indiana University. But I studied with Anton Weinberg. In the summers I would go to the Eastern Music Festival where I studied with Edward Palanker, who was bass clarinetist with the Baltimore Symphony. He retired from there after 52 years. That was amazing. He had a very long career in Baltimore. He would teach at the Peabody Conservatory and in the summers at the Eastern Music Festival, which was very nice. From there I went to the Cincinnati Conservatory for one year and then I was lucky enough to win my first job with the Florida Symphony. I was there for three years.
BR: Who was the conductor?
RM: This was in Orlando and the conductor was Kenneth Jin, previously associate conductor of the Chicago Symphony under George Solti. I was there for three years and then I won the audition for the Metropolitan Opera. This was in 1993 and I was 21 years old.
BR: Can you tell us something about your experiences in the Met?
RM: It was amazing! The only word is amazing. It was an incredible time. The orchestra was so great with James Levine conducting. They had won all of these Grammys for recordings for Deutsche Grammophon – the entire Ring Cycle. The orchestra was in incredible shape. They were playing many concerts and touring like they used to do in the days of Toscanini and Mahler. They started touring again with Levine. I was very lucky that he gave me opportunities to solo. I performed the Mozart Clarinet Concerto at Carnegie Hall and on two different European tours [with] the orchestra. So, I had a fantastic time with a great degree of learning.
BR: How long were you there?
RM: I was there 10 seasons from 1993-2003 and then I was offered the position as principal clarinet for the Philadelphia Orchestra.
BR: You have been here in Philadelphia for about 15 years. Genesio, tell us about your experiences after the Conservatory. You went to Europe and studied there?
GR: Yes. I went to Europe where I studied with Alfred Prinz because I love the Viennese system clarinet. I changed my mind about switching to the German Oehlers after listening to Prinz.
BR: Right here we have something unusual. As a clarinetist, I recognize somebody, Genesio, who crosses a divide in the clarinet world. This is a physical as well as a musical divide – the sound and musical concepts of the Viennese system versus the French system. And you have studied and played both. What is the difference between the two?
GR: The Oehler German system is similar to the Viennese. It has the same fingerings, but the Viennese bore is wider. The mouthpiece has the closest facing you can imagine. It is called a zero facing with a tip opening of about 0.70 – 0.75 millimeters and the longest known facing. When I got started, you needed handmade reeds because there were no commercial reeds that were strong enough for this mouthpiece.
BR: There are two basic clarinet fingerings: the French Boehm and the German systems. The German systems are favored in Austria and Germany while the Boehm system is common in the U.S., much of Western Europe and elsewhere.
GR: The Oehler System is also used in parts of Russia.
BR: The Boehm system came from France in the mid-1800s.
RM: What is interesting was that Hyacinthe Klosé adapted the new fingering system that Theobold Boehm invented for the flute.
BR: Klosé and Louis-Auguste Buffet were French instrument makers and clarinetists. They were developing their new systems, an improvement over the Albert system of their time. Denner invented the clarinet around 1696.
RM: We are still behind the time. By 1696, Stradivarius had already finished most of his violins. It's just amazing. In less than 60 years the invention went from being a baby to being a teenager.
BR: The clarinet was a newcomer and did not really surface until the Mannheim School in the mid-1700s.
GR: Yes, the late Baroque period. And the German bore is still as Denner invented it. The bore is cylindrical, and many fingerings are the same. I play both, but if you have the right concept in mind, you can recreate your embouchure to approach the sound quality of any system on any clarinet, as Ricardo does. Of course, this is my opinion, and it may be easier said than done. What is technically difficult on the Oehler can be easier on the Boehm and vice-versa. The articulation is about the same. You have to compensate with one or the other.
RM: There is no free lunch. [Laughs]
GR: Right, there is no free lunch.
BR: Around the mid-1800s there was a definite divide in the clarinet world, which split into two basic branches or two systems: French and German. These influenced the sound and style of clarinet playing. Can you tell us about clarinet playing in the U.S. and what part you have to play in that?
RM: I am just trying to ride the wave. [Laughs]
GR: The American School was heavily influenced by Daniel Bonade.
BR: He was French and played the Boehm system.
RM: Bonade studied with Charles-Édouard Lefebvre in the Paris Conservatory.
BR: The Paris Conservatory advocated the Boehm system. Now a great clarinetist, Simeon Bellison, from Russia and the Moscow Conservatory, played the Oehler System in the New York Philharmonic as principal clarinetist, 1920-1948.
GR: You have to keep in mind that at that time almost everybody, even my grandfather, was playing the Albert system. It was a "cousin" of the Oehler. I think the Albert was a Belgian derivate of the old Müller 13-key system, while in America, everyone played something close to the Oehler until Klosé and Buffet came along.
BR: If you came to America in the 1920s and you went to the Philadelphia Orchestra, you might hear Bonade playing a Boehm and if you went to the New York Philharmonic, you might hear Simeon Bellison playing an Oehler. Although Bellison played Oehler he insisted his students play Boehm.
GR: For several summers, I was fortunate to study with Peabody professor Sidney Forrest, who played the Boehm system as did Benny Goodman and the rest of Bellison's students. Forrest said Bellison never asked them to switch systems.
BR: Leon Russianoff, a student of Bellison's with whom I studied, also played on the Boehm system. Karl Leister blew my mind with his beautiful playing. And so did my first recording of the Mozart Quintet by Heinrich Geuser! I accidentally came upon it in the Sam Goody record store in Manhattan. Gueser's sound was so smooth he did not seem to have a reed. I did not know too much about different clarinets until I met you, Genesio. Our first conversation ever was about that.
GR: Remember we still have people playing Oehler in the States, like Michele Zukovsky.
BR: She played the German system when just about everyone else in this country that I know of was playing the French system. She heard the "German sound." What if you went to Germany and wanted to play in an orchestra there and play the Boehm system?
RM: Well, for the longest time it was strictly Oehler system.
BR: Oehler system only?
RM: There are always exceptions to the rules. There have been some people who were lucky enough to win auditions and do things like that. The word "never" is the issue.
GR: They made an exception with Ricardo.
RM: Yes, I was invited to play and I had a wonderful time playing principal with the Berlin Philharmonic.
GR: Your sound matches and blends very well there because of the concepts involved.
BR: So, if you were playing in the Berlin Philharmonic on Boehm and the other clarinetist was playing Oehler system…
RM: No problem with that.
BR: None with intonation or tone color? It seems to me like we have come full circle and the two of you are a bridge.
RM: It is the instrument that facilitates. An instrument is ultimately a tool. It either hinders you or inspires you to develop a particular language.
BR: What is special about this room is that here are two people who have known one another since their teens and have kept their relationship as teacher, mentor, student and friends. My teacher, Joe Allard, once told me, "You have a healthy curiosity and that is the best thing you can have. There is nothing more I can tell you now, you must go out and play and then come back. You will make any instrument sound good; just go out and get the one the most in tune."
GR and RM: [Laughter]
BR: In your relationship, what has been your most recent endeavor?
RM: To me, it is just the deepening of a concept of sound, beauty and originality; a particular school that we have tried to develop in our hearts. And basically this has been what makes things wonderful, because it keeps mind, heart and spirit happily searching for better ways to play music more beautifully and more accurately. I loved studying with Genesio. Despite the fact that he has been a professor for a long time, he is always in a never-ending quest. That kind of spirit inspires continued growth.
BR: Genesio, what can you say about your relationship with Ricardo now?
GR: In Puerto Rico we worked a bit on the concepts of new instruments. His new developments are fantastic contributions. I am really proud of him.
BR: So, "If I can see further than those who came before me it is because I have stood on the shoulders of giants"?
RM: Yes, that is very true. I have been very lucky to have such incredibly supportive teachers – mentors who have helped me to keep pushing forward and have a more panoramic view of the world.
BR: We are running out of time, not because of ideas but because of flight schedules. Is there anything with which you would like to conclude?
RM: We can find a great deal of inspiration from our teachers and the people around us. Sometimes we forget how lucky we are to have them around. I like to encourage others to see the panoramic view, because we may be luckier than we realize. I feel very lucky to know you and about the great experience of learning from Genesio and all of my other great teachers.
GR: Every time I talk to him, I learn something new and valuable. I can feel he is on the right path all the time. It has been very rewarding to collaborate with such a great artist and person, one of the most gifted musicians in history.
BR: I hope this relationship continues for a long time. It is a unique professional and personal bond. You are making the world, and especially the clarinet world, a better place.
---
About the Writer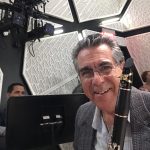 Bernard N. Rose holds a Ph.D. in music education from the University of North Texas; M.M. in clarinet from UNT, and a B.M. in clarinet from the Manhattan School of Music. He studied with Lee Gibson, Norman Heim, Ignatius Gennusa, Leon Russianoff, Joe Allard, Gene Keyes, James Schoepflin, Hy Mandel and Charles Russo. Rose has played with the U.S. Army Field Band, the Midland-Odessa Symphony, Dallas Summer Musicals, New York Opera Orchestra, the Winnipeg Symphony, the 92nd Street Y Orchestra, the New Amsterdam Symphony, and the Broadway Bach Orchestra. He was music director of
the Queens Symphonic Band.