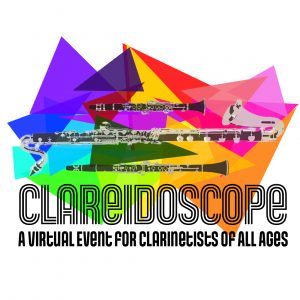 Clareidoscope is a one-day virtual festival on Saturday, April 10th from 12:00 noon – 6:00 pm (EST) featuring performances, clinics, performance competition, essay contests, and composition contests, and all sorts of clarinet fun! This event is free and open to anyone who loves the clarinet and wants to spend some quality time with the other clarinet advocates. Come and meet other clarinetists from around the United States and beyond!
Be sure to check out our Threadless shop to buy Clareidoscope t-shirts and other products for you and all your clarinet friends!
You can access the full schedule and register for individual events in the ICA Virtual Conference Center at the following link:
https://clarinet.org/events/virtual-conference-center/
For more information, please contact Jessica Harrie at [email protected] or Julia Heinen at [email protected].