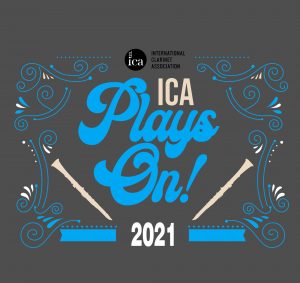 The International Clarinet Association hosted its second online event, ICA Plays On! from January 28-31. We had over 35 panels, performances, and presentations from clarinetists around the world. All of the panels were recorded, and you can watch them our YouTube channel.
Here is a list of resources mentioned and shared during ICA Plays On! 2021:
If you presented at ICA Plays On! 2021 and would like us to include any resources you shared, please email them to [email protected] or [email protected].