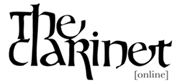 Originally published in The Clarinet 48/4 (September 2021). Printed copies of The Clarinet are available for ICA members.
---
ClarinetFest® 2022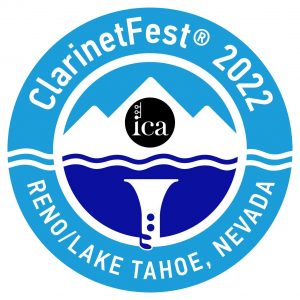 ClarinetFest® 2022 will take place in Reno/Lake Tahoe Nevada, USA, June 29-July 3. The Artistic Leadership Team – Christy Banks, Joshua Anderson, Soo Goh and Jessica Lindsey – alongside the ICA board of directors and staff look forward to presenting a wonderfully diverse and comprehensive program centered around the theme of Connecting People, Ideas and Cultures.
ClarinetFest® 2022 will be held at the Peppermill Resort in Reno, one of the most highly rated resorts in the area. All performances, lectures, master classes, and exhibits will take place in the conference center. The venue will enhance our theme of Connecting People, Ideas and Cultures by allowing for easy transition between events and providing space to meet with our friends from around the globe.
All ICA guests of the Peppermill Resort will receive free, round-trip airport transportation from Reno-Tahoe International airport. Free valet or self-parking and free Wi-Fi for all guests and exhibitors are also available. The resort has many onsite restaurants with some open 24 hours a day, as well as a smoke-free environment for the duration of our conference. The ICA has reserved a "ClarinetFest® 2022" room block with room prices of $130/$160 a night onsite. There are also a variety of other nearby hotels for lodging options.
The city of Reno offers many dining options and world-class entertainment. The beautiful Lake Tahoe resort area, world-famous for its scenery, natural surroundings, beaches and water, is merely a 30-minute drive from the conference site. For those members wishing to arrive early and visit Lake Tahoe prior to ClarinetFest® 2022, the ICA has made special arrangements with the Peppermill Resort to offer hotel rooms at the conference rates beginning on June 27. Early reservations are strongly recommended, as these rooms will be subject to space and rate availability.
International Clarinet Association members are invited to submit performance and presentation proposals for ClarinetFest® 2022 linked to the theme of Connecting People, Ideas and Cultures. The maximum time allotment for a performance or presentation proposal is 25 minutes.
Please find more information and proposal submission instructions at www.clarinet.org under the ClarinetFest® 2022 page.
The deadline for applications is October 1, 2021.
Please note there is a $20 application fee to submit a proposal.
ClarinetFest® 2022 strives to be fantastic musical experience, an invaluable opportunity for our community to connect, and a great summer vacation destination!
General questions can be sent to [email protected].