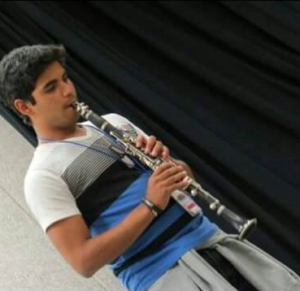 The ICA is excited to announce a new collaboration with the Bill Cook Foundation! Mr. Cook will donate $2,000 toward the purchase of a new professional line clarinet for a student in El Salvador, Yareed Castellanos, if the ICA matches his contribution. Please specify that your donation is "in support of Yareed" in order to raise these funds.
The Bill Cook foundation is also helping Casa Alianza in Guatemala City. This is a home for 60+ girls who have been rescued from being sexually trafficked and several have babies. They have a volunteer music teacher as part of their education and therapy. The teacher is looking to form a girls band and is in need of two clarinets. If anyone is able to donate an intermediate/beginner clarinet to this home, DHL will ship the package free of charge. You may also donate money and specify that it should go toward the purchase of these two clarinets.
We are hopeful this new collaboration with the Bill Cook Foundation will connect students in need with clarinets all over the world!
The campaign has raised a total of $16,270 of the goal of $100,000. We hope that you'll consider donating!