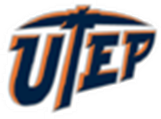 The University of Texas at El Paso 
The Office of Student Affairs and the College of Liberal Arts
Department:  Music
Job Title:  Visiting Assistant Professor of Music (Clarinet)
Job description: The College of Liberal Arts and the Department of Music at The University of Texas at El Paso invite applications and nominations for the position of Visiting Assistant Professor of Music (Clarinet). This is a 9-month, full time faculty position, whose primary responsibility will be to teach applied clarinet with secondary teaching responsibilities based on the candidate's secondary area of expertise.
Job responsibilities include:
Teaching Applied Clarinet
Serve as lead recruiter for the UTEP Clarinet Studio
Supporting all recruiting efforts of the Department of Music
Develop and expand outreach opportunities in the regional K-12 school system to further nurture the musical talent of EL Paso students while motivating, encouraging and recruiting students to UTEP.
Work with the Department of Music, and specifically the winds and percussion area, in its mission to instill postsecondary educational aspirations in youth, increase resources for college readiness in high schools, and improve access to higher education for all students in the greater El Paso borderland region.
Collaborate with local educators to develop clarinet programs, clinics and workshops to encourage and support students' interest in clarinet.
Facilitate the transition of clarinet students into music programs at UTEP irrespective of their chosen academic major.
Identify and actively participate in all events and program where the visibility of all UTEP performing ensembles can be amplified.
This position reports to the Chair of the Department of Music through the Winds and Percussion Area Coordinator.
About UTEP and El Paso:  Set against the backdrop of the Franklin Mountains in the Chihuahuan Desert, The University of Texas at El Paso is located at the heart of the U.S. – Mexico border region in one of the largest bi-national communities in the world. El Paso is a highly livable, bicultural community of almost 700,000 people, which offers affordable homes and attractive neighborhoods. It is consistently ranked as one of the safest large cities in the United States. El Paso enjoys more than 300 days of sunshine annually, and residents engage in outdoor activities year-round. The City of El Paso lies adjacent to the state of New Mexico and the country of Mexico, making it an ideal location for academic programs and research on topics of national interest, including bilingual education/language acquisition, border security and immigration, environmental sustainability and infrastructure, health disparities, and international trade and commerce.
El Paso's active arts and culture community features the state's longest running symphony orchestra, a nationally recognized chamber music festival, art galleries, history museums, and a full schedule of seasonal festivals and events. UTEP contributes substantially to El Paso's arts and entertainment scene with an award-winning dinner theater, music and dance productions, contemporary and student art galleries, and a natural history museum. The University of Texas at El Paso and its "access and excellence" mission are redefining public higher education not only in Texas, but also across the nation.  UTEP enrolls 23,922 students – about 80 percent of them Hispanic – and is the only doctoral research university in the nation with a majority Mexican-American student body. UTEP offers a broad array of degree programs – 73 bachelor's, 75 master's, and 22 doctoral degrees – taught by outstanding faculty who have been recognized for their commitment to student success. For more information about UTEP, please visit www.utep.edu.
Required qualifications:  Master's degree required/doctorate preferred. The successful candidate will have documented experience and a record of success in the areas of clarinet performance and pedagogy. In addition, proven success in other academic disciplines pending the qualifications of the applicant and successful school recruitment, retention, and teaching experience. Excellent leadership, interpersonal, and communication skills are also essential.
Application Procedure:  Applicants must submit the following:
(1) Letter of interest
(2) Current curriculum vitae
(3) Complete contact information for three current professional references
(4) In a Word document, please provide the following links:
video recordings representing clarinet performances of candidate
video recordings representing candidates clarinet teaching & pedagogy
Review of applications will begin February 20, 2018 and will continue until the position is filled.  For questions about the position, please contact Dr. Bradley Genevro, Search Committee Chair [email protected].
Please submit completed packets to Dr. Bradley Genevro, Search Committee Chair [email protected].
Hiring decisions are subject to final budget approval.
In keeping with its Access and Excellence mission, the University of Texas at El Paso is committed to an open, diverse, and inclusive learning and working environment that honors the talents, respects the differences, and nurtures the growth and development of all.
The University of Texas at El Paso is an Equal Opportunity/Affirmative Action employer. The University does not discriminate on the basis of race, color, national origin, sex, religion, age, disability, genetic information, veteran status, sexual orientation, or gender identity in employment or in the provision of services.