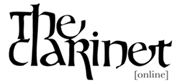 Originally published in The Clarinet 49/1 (December 2021). Printed copies of The Clarinet are available for ICA members.
---
ICA 2021 Honorary Members: Robert Spring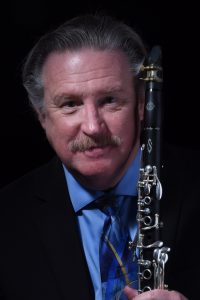 Robert Spring has been described as "one of this country's most sensitive and talented clarinetists" (Arizona Republic), "dazzled his audience … flawless technique" (The Clarinet) and "a formidable soloist … played with great emotional life" (Copenhagen, Denmark, Politiken). Spring served as president of the ICA from 1998-2000 and hosted the 1995 ClarinetFest® at Arizona State University, where he is presently professor of clarinet. He is also a guest professor at the Beijing Central Conservatory of Music. Spring was awarded three degrees, including the Doctor of Musical Arts, from the University of Michigan, and was recently given the Citation of Merit Award from the School of Music Alumni Society. His teachers included John Mohler, David Shifrin and Paul Shaller. Spring has performed as a recitalist or soloist with symphony orchestras and wind bands in the United States, Canada, Europe, Asia and South America, and has been heard on National Public Radio's "Performance Today." He frequently serves as clinician and adjudicator, teaches on the faculties of several summer music festivals, and has published numerous articles on multiple articulation and other contemporary clarinet techniques. Spring is a Henri Selmer Paris Artist and performs on the Privilège clarinet.
---
Tributes to Robert Spring:
"Hit the ground running" was one of Bob Spring's mantras that summed up his exemplar devotion to the clarinet. You would hear the Klosé scales permeating from his studio from sunrise to sunset and lessons always started this way. Dr. Spring was genuinely a charismatic person who constantly pushed the envelope. During one of the semesters, he replicated his reed making tools and the entire clarinet studio learned the process of making our own reeds. It's an honor and privilege to have studied with such a world-class clarinetist.
– Steven D. Agasa, Principal Clarinet, Royal Hawaiian Band
There have been a lot of great clarinetists of the last four decades but few have had as great an impact on the clarinet world as Robert Spring. Bob's performing/teaching career has quite literally changed the clarinet and how it is played. Because of his persistence in advancing the capabilities of the clarinet, his world-wide solo performing and his legion of former students teaching in universities, Bob's influence in the last thirty years or so is like few others. Because Bob can do it, every other great clarinetist now has to be able to multiple-tongue, circular breathe, and play notes so high that they seem to be "controlled squeaks." His interest in contemporary techniques and new music has brought about the commissioning of many works for the clarinet. Any composer writing for Bob knows that there is no limit on technique and musicianship, even if something has not been done before, Bob will be able to do it if you write. When you consider his influence on the technique of the instrument, the number of new works dedicated to him, and the number of his students now teaching, it can easily be said that Bob is the most influential clarinetist of the last fifty years.
– Wayne Bailey, Professor and Director Emeritus, School of Music, Arizona State University
I was fortunate to study with Robert Spring at Arizona State University from 2000-2004. My lessons and experiences learning from Bob not only changed me as a clarinetist, but have allowed me to have a rich musical life. Bob inspired me to work hard and practice because he exemplified hard work and determination. He always gave 100% of himself when he performed and taught. Bob is the very definition of energy and passion and it shows in all that he does. He opened my mind to new ways of thinking about the clarinet, music, teaching, and life. I cherish our continued friendship and his mentoring has continued with me long after I left ASU. I am thrilled that he has been awarded honorary membership in the ICA.
– Adam Ballif, Professor of Clarinet, Brigham Young University-Idaho
I have known Bob in many ways: as a mentor, colleague and friend. His passion for music and teaching has been an inspiration to me for many years. He has had a profound impact on clarinetists in so many ways: his support and performance of contemporary music, pushing the boundaries of what people thought was possible on our instrument, and challenging generations of students to be more than they ever imagined. I could write much more, but mainly want to say thank you for everything you have done for all of us.
– Deborah Bish, Associate Professor of Clarinet, College of Music, Florida State University
For all of Bob's gifts, the one from which I benefited most was his work ethic. "If things aren't going well, practice more. And, if things are going well … practice more!" He lived by this, setting the example for us all. Whether walking by his office early in the morning as he warmed up, or coming for a lesson and hearing him polish part of his latest feat of clarinet, the rewards of his hard work were always present. The inspiration of hearing him perform was anchored in a reality that motivated so many of us.
– Ben Baron, Associate Professor of Clarinet, City University of New York-Lehman College
Bob has taught me so much over the years and trying to sum them up in a brief statement isn't really possible (for me). But the following is a story I believe is at the heart of what he has passed on to me. I share it with my own students when they struggle. I remember my very first lesson with Dr. Spring. One of the first things he said to me was: "Andy, you're not the best I've had audition here, but you interested me." He hates when I tell others he said that, but I never took it as a slight. That statement, and the way he taught me with such patience afterward, had a big impact on me as a person and teacher in a very good way! I tell this story to my own students often as a way to encourage them when they are struggling. I know that I was below the quality and talent of player he normally recruits to his studio! A "diamond in the rough," so to speak. But the thrust of the story is, Bob looked past the rough edges and deeper into the individual to look for the passion and potential. He encouraged hard work to succeed, even when starting from behind others. This is how I want to encourage my students: to those who see the mountain they must climb, to show them the vision of the future when they can't see it, just as Bob did for me. That kindness has always meant so much to me. So, thank you, Bob, for looking past the rough edges and having "interest" in me. I love what I do now, and I want to pass on that legacy.
– Andrew DeBoer, Assistant Professor of Music – Clarinet, University of Arkansas-Fort Smith & Principal Clarinet, Fort Smith Symphony
When I started studying with Bob it was a last stand moment with clarinet for me; I felt as though I had hit a wall and couldn't figure out my way forward. Truthfully I had no idea who he was at the time, it was only an off-hand comment from years before bubbling up that put me on this track to meeting him. The inspiration I felt from just the first time meeting him showed me the way forward that I needed, and I knew I had to study with him. What followed was the best decision of my life, since without that initial spark I would never have met the friends nor had the experiences that being in Bob's atmosphere led to. That's what makes Bob so special, he just exudes inspiration. It's never just about the clarinet, the scales, or the repertoire, it's about what you're going to do with them to make something new. It takes a special teacher to not only foster the skills the student needs, but to make the student believe that they can use those skills to success; that is what Bob excels at, and that is why I feel honored to have Bob as a mentor and friend.
– Patrick Englert, freelance Houston area clarinetist and educator
Bob Spring, clarinetist extraordinaire, is a quintessential pedagogue/performer. As both an exceptional educator and preeminent performer, Bob has greatly enhanced the lives of his many students and audience members. His numerous accomplishments are well known and chronicled elsewhere in this tribute. Bob's immense dedication to his art and to his students have always been paramount. I have enjoyed knowing him for many years, both through his devoted involvement with the ICA, and as well as variety of other events and festivals. At all times, in addition to his artistry, his intense enthusiasm, zeal and sense of enjoyment have always been very much in evidence. I am delighted to learn of Bob's well-deserved inclusion into the pantheon of ICA Honorary Members.
– F. Gerard Errante, Professor of Music (retired), Norfolk State University
Bob Spring is an inspiration to those who have had the pleasure to known him, learn from him, and hear him perform. Let us never forget he redefined what was possible for the clarinetist as performer. Bob Spring has an artist's soul. His love for the art form and for the clarinet is only matched by his love of teaching and for his students.
– Wesley Ferreira, Associate Professor of Clarinet, Colorado State University
Bob Spring is a virtuoso clarinetist and stunning artist. He has truly distinguished himself as a "one of a kind" leader of our field and has done marvelous work for our organization. Bob continues to   inspire clarinetists of all generations through his performances, recordings and master teaching. He is most deserving of this high honor bestowed on him from the ICA. I am proud to call Bob my friend and esteemed colleague. Congratulations Bob!
– Caroline Hartig, Professor of Clarinet, The Ohio State University
My experience with Bob has several branches. Bob's first influence began when my high school clarinet teacher, Mary Beth Clarke, introduced me to his Dragon's Tongue CD. I had never heard anyone ever do such things on the clarinet! This was the beginning of one of the more important lessons I have ever learned from Bob – the value of persistence and perseverance in accomplishing our goals. Hearing his recordings ultimately led me to pursue a career in music. At the University of Kentucky, I studied with Scott Wright, who went to the University of Michigan with Bob, then studied with him at Arizona State University for his graduate degrees. Scott is much like Bob in that there were no limits –he had the freedom to play whatever he wanted to play. During my last year, two new graduate students joined the studio – Eric Hansen and Kristin Fray – both from ASU. Eric and I ended up being roommates that year. I was simply blown away by both of them. Eric and I had many philosophical discussions about teaching and the clarinet, and it was during one of those incredibly nerdy conversations that I started to see the common thread between Scott, Eric, Kristin, and Bob –they were persistent in everything they did and they never let obstacles get in their way. It was around that time that Scott and I were discussing graduate schools. He suggested that I audition for Bob and ASU. My audition was not the best experience. It turns out that when it rains in the desert, reeds just give up! Fortunately, Bob was able to see through my rainy-day reed and accepted me into the graduate program at ASU. Working with him one-on-one, it all started to make sense. We cannot achieve at the highest level without a persistent work ethic and the ability to persevere through the ups and downs of life. I saw this in not only what he expected of us, but also in what he expected of himself. He held the same high standards for us as he did for himself, while enabling us with the tools and freedom necessary to do so. He expected me to come to every lesson with my ideas. What could I bring to the table? I didn't realize how important this was at the time, but it's now a cornerstone of my own teaching philosophy – we can't be creative unless we bring something to the table and have the necessary tools to execute it!
While professionally, Bob has had a major impact on my life, personally, he changed it forever. He loves to tell this story! Since I could never tell it as well as Bob could (and those of you who don't know him, he's a good storyteller!), I'll keep it short – Bob set me up with my wife of over 12 years, Stefanie. I can't imagine life without her! The year after I completed my DMA degree with Bob, I was hired to teach at ASU. My mentor became my colleague and dear friend. Bob has never been one to be subjectively "stuck in his ways," being open to new ideas and ways of doing things. We started a team-teaching model for the clarinet studio, which has been a terrific success, which meant, as he put it, "checking our egos at the door." He's always been open to my ideas and opinions, but never unwilling to agree to disagree. It certainly had its growing pains, but ultimately, we are both very proud of what we have and continue to accomplish. Having studied with Bob for 5 years, worked with him at ASU for 9 years, performed with him countless times, and shared many professional and personal ups and downs with him, I know his most significant influence transcends the clarinet – he taught us all how to not give up, how to dream big and not let anyone or anything tell us we can't, and how to care deeply about what we do and who we teach. I am very fortunate and thankful for what I have learned and continue to learn from him and for our close friendship. As always: Thanks, Bob!
– Joshua Gardner, Clinical Associate Professor of Music, Arizona State University
As a young high school student, I remember listening to Bob's Tarantelle and Dragon's Tongue CDs and thinking, I've got to meet this man and study with him! When I was 16, I followed him to Domaine Forget in Canada (luckily my parents let me go and winning a concerto competition scholarship to study music for the summer helped). When I first met Bob, I was shocked to find out he was so down to earth, personable and yet incredibly charismatic. Everyone who knows Bob knows he is a ball of energy and excitement. His personality is contagious and extremely motivating. As his student, you want to have this energy and tenacity too. I've always admired and tried to model his relentless persistence, patience, good attitude, and discipline. He has taught me that consistently working hard little by little pays off in all areas of life (clarinet practice, becoming a better teacher, learning something new, investing in yourself and your career, etc.). I decided that I had to study clarinet in college with Bob, so I auditioned as a shy, young, home school student from northwest Florida and moved over 2,000 miles away to the largest university in the country. It was really hard at first not knowing anyone, but Bob's studio adopted me as family almost immediately. He works hard at maintaining a family atmosphere in the clarinet studio at ASU, has a habit of picking students who get along, work well together, and even some end up marrying each other (there are at least five clarinet couples from his studio that are still married today). I loved my time at ASU with Bob so much, I stayed and completed my master and doctoral degrees with him. Bob is a holistic teacher. He can always tell (as a good teacher can) when something is wrong with his students, whether they are going through something personal like a breakup, family problem or financial crisis. He has always been an astute teacher, great listener, and gives excellent advice. I remember one particular clarinet lesson after I had just ended a relationship, and Bob said, "Boys are like buses; another one comes by every 10 minutes. Stop dating a******s, and date a nice boy for a change. That Josh Gardner is a nice boy." That Josh Gardner and I have been married 12 years now, and I can thank Bob for the partnership of a lifetime. I owe him everything. Bob was also there for me when my dad was sick and waiting for a heart transplant. After Josh and I were married, my father had a massive heart attack and was left with only 11% of his heart functioning. My father was in the hospital for several months waiting for a donor match. I was a first-year master's student at the time and wanted to take the year off to be with my dad, but my dad refused. I visited him in the hospital as much as I could while staying in school. I was very fortunate to have flexible professors like Bob who would meet with me at odd times for make-up lessons and let me do research work from the hospital. Every time I left home to go back to school, I would think this might be the last time I see my dad; it was a stressful time in my life. On Veteran's Day 2007, my dad got a call that he might be a match for a heart. I was in the middle of a two-hour make-up lesson with Bob when I found out my dad went into surgery. Bob was amazing. During our lesson he kept me distracted and was always super hopeful, upbeat, and positive. I was a crying mess, but somehow playing clarinet and working was a welcome distraction. Bob's dad was also struggling with heart problems, so he knew what I was going through feeling helpless and living across the country from a sick parent. My dad had to give up his occasional cigar habit and gave his beautiful humidor to Bob. I still see the humidor sitting in his living room every time I visit Bob. Living in Phoenix, I have the pleasure of seeing Bob often. Clarinet events and recitals, studio parties and dinners all feel like family meetings with Papa Spring. He also makes for an outstanding producer for our duo and quintet albums. He isn't afraid to tell you when things aren't working, and I love him for that! Bob has taught me more than how to be a clarinet teacher and mentor, he's taught me to listen to my students, encourage them in all areas of life, to dream big, but work hard to reach your goals no matter what obstacles you face. Forever grateful.
– Stefanie Gardner, Clarinet Faculty, Glendale Community College & Ottawa University
For 20 years, I enjoyed the great privilege of calling Bob Spring my colleague. As a university ensemble conductor, the success of the ensembles I led was due primarily to the studio faculty who recruited and taught the students I collaborated with. Bob was that "one-in-a-million" colleague who always insured that all the ensembles were full of talented, well-taught clarinetists who were eager participants in the music-making process. And, just to be sure of that, he almost never missed a concert that included his students! Needless to say, I never had a worry, where the clarinet section was concerned!
Bob has also been a dear friend – honest, funny, caring, and supportive to a fault. Thanks to our friendship, my life has been greatly enriched, I am positive that he has much more to give to the community of clarinetists, but he already has accomplished and given more than most ever could. Bob, it's an honor to salute one of our profession's greatest artist-teachers. BRAVO my friend!!
– Gary Hill, Professor of Music and Director of Bands Emeritus, Arizona State University
I first met Bob at the Oklahoma Clarinet Symposium. I was a junior in college and thrilled to have an opportunity to introduce myself and make a favorable impression on a potential graduate school teacher. I had a speech all prepared, but I got nervous and when I got to the front of the line all that came out was, "Hi, I am Kelly from Missouri!" Bob just laughed, shook my hand and said, "Hi, I'm Bob from Arizona!" Needless to say, throughout my time studying with Bob he always knew how to laugh off the small stuff and put me at ease so that I could perform my best. He was a fabulous teacher to me and I am so grateful for the opportunity to learn and laugh with him.
– Kelly Johnson, Principal Clarinet, Arkansas Symphony Orchestra & Professor of Clarinet, University of Central Arkansas
I was very fortunate to be on the interview committee when Bob was hired at Morningside College. He exceeded the school's expectations in every way wearing many different hats. In fact, Bob traveled throughout Iowa and into Minnesota performing a solo with the Morningside Trombone Ensemble that included some three daytime and an evening concert for days on end. His tireless energy in teaching and practice was as evident then as it has become throughout his career. Bob's practice routine and time spent is a model for every musician. Once, at time when we were both teaching at the Rushmore Music Camp, Bob was studying a new work. I stopped counting when he had played one brief passage 35 times, and he continued for quite some time after. Never has there ever been anyone more dedicated to excellence in performance or embracing innovative literature and non-traditional techniques. Bob is the consummate musician, a title unlikely to be challenged.
– Randy Kohlenberg, Professor of Trombone, University of North Carolina-Greensboro
Thank you for the opportunity to share a few comments and memories of Bob. He has had a profound influence on me; musically, personally, artistically, and especially with regard to work ethic.   I invited him to be one of two speakers at my inauguration as President of VCSU. We also performed and inaugural recital the evening before the inauguration, and it was an honor to have him here. He still reminds me of the Energizer Bunny, because he just keeps going and going. Here are a few memories: I was Bob's first DMA student to graduate. I guess that means I'm getting old! I remember those early days, when he was working so tirelessly to build a studio with a strong national reputation.   My first year at ASU was Bob's first year at ASU. We were playing a gig with the Phoenix Ballet Orchestra and I'll never forget the conversation we had in his car on the way to the gig. He said, "Alan, someday we're going to change the world!" Well, he certainly did! I recall arriving to school early and staying late, and he always was the first one there, practicing, running through the routine of long tones, scales, thirds, arpeggios, and tongue exercise at multiple different tempos. He set such an amazing example for me and all who studied with him. He was a trendsetter and literally changed the direction of literature possibilities for the clarinet because of his abilities in multiple articulation, circular breathing, and extended playing techniques. Many of these "advanced" techniques have now become common because of his influence. I recall being on a trip back from a music camp with him and getting stranded in an airport. He was stir-crazy and needed to find a place to practice, so here he was, in the concourse, practicing aggressively like he always does. One other memory from those early days would be having numerous extra lessons with me at his townhouse. I'd show up and he'd be making reeds watching re-runs of "MASH," and the reed making lesson would begin! I owe so much to Dr. Robert Spring. His advice, support and inspiration continues to drive me today. He taught me how to work. I didn't know what dedication and achievement truly met until I studied with him. He is a fabulous mentor, friend and colleague and I am so happy that he is receiving this well-deserved honor!
– Alan D. LaFave, President, Valley City State University
Bob Spring has had a tremendous impact on the clarinet world – by his numerous commissions of new works that allow clarinetists to explore all aspects of clarinet performance, his influential teaching, and his innovative pedagogy. His former students throughout the world speak of his encouragement to take risks, to embrace new music, and to become advocates for the clarinet industry, thus perpetuating continuous growth of the instrument, its repertoire and performance.
– Heather Landes, Director and Professor of Practice, School of Music, Arizona State University
Bob Spring is a world class performer, an outstanding teacher, and most important of all, an incredible friend. We are all aware of Bob's incredible achievements and the influence he has had in the clarinet community, but what sets Bob apart from the rest of the great clarinetists is his caring, selfless and humorous personality. In all the time I have known Bob, he has always gone out of his way to help his friends, students and colleagues whenever he can. He always saw the best in people and was patient and understanding. Most of all, he always made people feel welcomed and got along with everyone he has ever met. I have always been amazed by Bob's musicianship, but what I truly admire about him is his incredible personality. He is an inspirational to all and an ambassador for the clarinet community.
– Jack Liang, freelance Vancouver area clarinetist and educator
When I began studying with Dr. Spring, I soon realized that the opportunity would change me and make me into a better artist, musician and person. His expectations were (and continue to be) high in a way that I had never before (or since) experienced. As a performer and mentor, he challenges me to step up as an artist, to be relevant, and to push the boundaries of expression. As a teacher, he has taught me what it means to be there for students, to take the extra step, and to see them through the challenges of creating a career in music. As a person, he has taught me to generously support colleagues and friends and to put ego aside for the betterment of the music community at large. The most amazing thing about Dr. Spring is that he taught all these life lessons by living them himself, and to the highest standards. His passion for music and clarinet playing has changed the art and lives of so many, and I am continuously inspired by his life and career.
– Abby Lloyd, Assistant Professor of Music, Texas A&M International University
Bob Spring is truly unique among clarinetists. He is a showman in the best sense: the excitement of his performances, his use of double tonguing, circular breathing and his outstanding technical prowess in the service of his music-making make him one of a kind. He has contributed greatly to new music for the clarinet with commissions and premieres and is most worthy of this accolade from the ICA. I join my fellow clarinetists in congratulating him on a life of meaning and importance in the clarinet world.
  – Elsa Ludewig-Verdehr, Professor Emeritus of Clarinet, Michigan State University
Bob is one of my favorite people. The first time I met Bob was as a master's student at Arizona State University. I felt intimidated prior to the first lesson, but Bob immediately put me at ease with his bubbly personality. As one of his students, I experienced first-hand his confidence, positivity, and infectious laugh and smile. He has always been an advocate for my success and a great mentor to me over the years, and I have attended every premiere of the eight pieces he commissioned from me. He even came to my hometown and performed with me a piece that was inspired by him, Double Take, for two clarinets and band in 2014. Bob treats me like family whenever I see him, and he brings together his studio, past and present, into a close-knit community of musicians who look after one another.   He is an extraordinary teacher, the kind we all strive to become, because he has a gift of seeing potential in a student, and then motivating and inspiring them to achieve great things. The first thing Bob asked me to write was an arrangement of Moto Perpetuo for him to play at the inaugural recital for the new president of ASU at Gammage Auditorium (2002). He laughs about how I boldly told him in a lesson I thought I should charge something to write him the piece, because he had already intended on paying me. The first original piece Bob commissioned from me was Solar Flair, the first of many virtuosic clarinet pieces I wrote for him. I had heard Bob play many times before at various recitals, so I was excited to write for such an extraordinary clarinetist. The reoccurring melody in the first clarinet part was written with his gorgeous altissimo register in mind, and the continuous motion of 16th notes was inspired by his ability to circular breathe. I remember writing Solar Flair just after attending the Belgian Clarinet Academy, and first coming up with the title with a friend from BCA. When it was finished, I drove to Bob's house and delivered it to him personally, on my way out of town to Sedona for my first wedding anniversary. That may be the only commissioned work which I hand-delivered to Bob! The premiere of Solar Flair was breathtaking, to say the least. The response to my musical voice was extremely positive. Bob's faith in me and my writing helped this piece and many others receive performances all over the world. Thank you, Bob, for inspiring confidence in all of us, your students, your family.
  – Theresa Martin, composer
I had the privilege of studying in the Arizona State University clarinet studio while pursuing my master's in clarinet performance (studying primarily with Jorge Montilla). Dr. Spring always treated his students with great kindness and respect. I was impressed not only with the talent of my fellow students but with what nice people they were. Dr. Spring constantly looked for ways to improve his students' playing, their performance opportunities, and their careers, often paying for their needs out of his own pocket. He had a knack for drawing the best out of his students. He was always willing to share the secrets of his remarkable talents, such as circular breathing and multiple articulation, and he was delighted when a student succeeded. One of the most energetic people I've ever met, he spent countless hours attending his students' dress rehearsals and recitals, sharing his insightful and frank criticism to improve their musicality. His office door was open to all clarinetists. His file cabinets held a mammoth lending library of clarinet literature on the honor system. He taught master classes at universities all over the country and in many parts of the world, providing both instruction and inspiration to clarinetists everywhere. His legacy includes a remarkable number of outstanding clarinet professors and performers. He's inspired and commissioned dozens of new works from many contemporary composers to greatly enhance the clarinet literature and expand the boundaries of clarinet technique. I find it fascinating that Robert was photographed with his idol Benny Goodman during his student days at the University of Michigan, and now he's commissioned many more clarinet works than Benny himself. In addition, he's brought many outstanding clarinet performers to ASU to teach and perform, and to make lifelong connections with his students. It's hard to imagine a world without the Olympian clarinet and teaching talents of Robert Spring!
  – Walt Nielsen, Principal Clarinet, Scottsdale Philharmonic Orchestra
Bob Spring is a ferocious, uncompromising teacher with a heart of gold. He believed in me far more than I believed in myself and pushed me to do things I thought impossible. On top of that, his uncompromising work ethic and unbelievable performance skills inspire all of us by example every single day. His friendship now is incredibly dear. And the warmups, my god the warmups …
  – Lisa Oberlander, Professor of Clarinet, Columbus State University
Robert Spring represents excellence – in teaching, in performing, and in life. As a mentor, Bob empowers his students to find their musical voice, while also encouraging them to master fundamentals. Regardless of career path, Bob creates musically diverse players who excel.
  – Katherine Palmer, Executive Director, Daraja Music Initiative & Curator of Education, Musical Instrument Museum
Bob and I roomed together at the University of Michigan for four years, and we've known each other for more than 40. He's one of my oldest and dearest friends. Over the years I've had the good fortune to compose several works for Bob. From our many years of friendship, I was very much aware of his remarkable technical facility and his charismatic, engaging personality. Bob always gave me free rein to write what I wanted. His only specification was that I make it "hard as hell" which I was more than happy to do. I believe he only occasionally regretted it. Bob has earned every bit of his success through an incredible work ethic and a deep commitment to his art. He has been remarkably forward-thinking as evidenced by his many performance innovations and his long list of commissioned works. He is a wonderful and generous friend, and I'm thrilled to see him receive this award. Congratulations, Bob!
  – Whitney Prince, Professor of Music Theory and Composition, School of Music & Dance, Eastern Michigan University
Robert Spring and I became acquainted when he was a student, playing in the ensemble which I conducted at the University of Michigan in 1975. Even then, he was a leader, and it was evident that he would be a strong presence in the clarinet profession. I'm so happy to know that he has lived up to his considerable potential and become that highly respected leader.
  – H. Robert Reynolds, Principal Wind Ensemble Conductor, Thornton School of Music, University of Southern California
Robert Spring, truly one of the most talented and dedicated musicians I have ever met in my career. Words cannot describe my admiration for his ability as a performer and teacher.
  – Mark Romatz, Bassoon, Metropolitan Opera Orchestra
Robert Spring is the Pied Piper of the clarinet. He lives and breathes playing the clarinet and revels in teaching others to play. Bob has a work ethic second to none. As an out-of-the-box performer he has always been willing to explore the limits of the instrument. His legacy may be his commitment to contemporary music, with the countless works that he has commissioned, premiered and recorded.   In my role as conductor, my favorite collaborations with Bob were performances of concertos by Aaron Copland, Peter Schickele and Joan Tower.
  – Timothy Russell, Professor Emeritus, Arizona State University & Conductor, Ballet Arizona
The first time I heard Bob perform, I was still in high school and could probably only list three major works for clarinet … and two of them would've been by Weber. I was playing in one of the local honor bands organized by Boise State University, and the big feature of the concert was going to be this guest artist coming in from Arizona to perform with the BSU Symphonic Winds. I was excited and certainly curious to hear him – I knew he'd be playing a piece titled after a Led Zeppelin song (Scott McAllister's Black Dog), but before he was about to start, I thought to myself, "he can't be that different." How wrong I was! Technique, musicality, excitement, ferocity, intensity, emotion – it was all there, and more than anything, it was different and exciting. About 10 minutes later, after I'd pried my jaw from the floor, I started to process what I'd just witnessed. In that one performance, he demonstrated that you don't have to settle for doing things the way they've always been done and showed just how important it is to constantly be looking for new ways to explore and create on our instruments – it keeps our musical world fresh and interesting. Bob talked about hearing Jimi Hendrix live, which must have been a transformative musical experience. I never heard Hendrix live, but I did hear Bob Spring live. Beyond just hearing Bob perform, though, one other thing sticks with me from that day. At the end of the second half of the concert, after the high school band had played, there was Bob waiting backstage to pat everybody on the back, shake hands, and congratulate them. He wasn't out in the lobby soaking up the crowd's praise – he was supporting a bunch of kids. And that's just Bob. He can go out there and give a mind-melting performance, but at the end of the day, he likes and cares about people like no other. You see it in how he treats everyone, from his colleagues and his students to a bunch of awed high schoolers from rural Idaho – he just cares. I'm forever grateful to have not only studied with Bob for two degrees, but to have also studied with two of his excellent former students (Joshua Gardner and Leslie Moreau). He has done so much for so many people, and he has been a great teacher, mentor, and friend. Congratulations on a well-deserved honor, Bob, and thank you for everything!
  – Jeremy Ruth, freelance Phoenix area clarinetist and educator
I've been performing with Bob Spring as part of the Desert's Edge Duo for over thirty years. We've left a legacy of premieres, recordings, feature performances and educational innovations. More significantly, however, I've had the pleasure of doing it all with a good-hearted lunatic who has a passion for expanding musical boundaries and living life to the fullest.
  – J.B. Smith, Emeritus Professor of Music and Coordinator of Percussion Studies, Arizona State University
Bob Spring will be honored with Honorary Membership not only for his outstanding service to the ICA, but more importantly for his status as one of the clarinet community's finest performers and pedagogues. Over the past thirty or more years his clarinet studio at Arizona State University has furnished college and university music departments with more incredible clarinet instructors/professors/performers than I could have ever imagined. Together they have taught enhanced clarinet techniques such as circular breathing, multiple tonguing and extended range. And, these former students make up a proportionate number of performers at many recent ClarinetFests® around the globe. As ICA President (1998-2000), Bob authorized the funds to get the Research Library Catalog online, the beginning of much more available ICA materials to clarinet aficionados around the world. I am proud to acknowledge his warmth and friendship as we share having John Mohler, another Honorary Member, as our common mentor and teacher. Way to go Bob!
  – Alan Stanek, Emeritus Professor of Music and Director of the School of Performing Arts, Idaho State University
Memory: In 1995 I left my small town in Canada to study at ASU with someone with whom I had one phone conversation, but my teacher said "this guy is hot right now and can really play the clarinet" –neither of us knowing how influential he will truly be. I diligently prepared over the summer for my first lesson, and in September walked in to his office professionally poised to give my debut lesson "performance." Bob says "Sit down, relax! You're making me nervous." Confused and anxious, I sat in the chair next to him, he told a joke to make me laugh, and then walked me through his warmup and philosophy of mastering the instrument. I left my first lesson inspired, full of thought, and bewildered that my first graduate lesson was so delightful. Takeaway: I have learned that Bob's tension-free and jovial approach to teaching is a fundamental part of his philosophy and his own life. Of all the things I learned on the clarinet from Bob, for me, the main principle is – to be a masterful clarinetist, one must train relaxation because it allows the physical/mental learning and musical expression to take place. I believe he instills the virtue of deep and committed work, with the understanding that physical tension, mental anxiety and negativity counteracts much of our efforts. Get out of the way and limits won't exist. This is incredibly inspiring for a young musician, plus as a student I saw him live by this. They were not just words. As a career and life mentor, he has taught me the value of playful spirit. He is one of the most committed and hardest working people I know, yet in contrast known for his big laugh, pranks and silly jokes, and really knowing how to have a good time. Having said on many occasions, "We blow into a black stick! How serious can it be?!", he encourages us to not take ourselves too seriously but see the bigger picture. Relaxation in clarinet practice + playful spirit as a person + deep and committed work ethic = the strongest qualities Bob has taught me (and what I believe he has brought to the countless students and colleagues he has worked with). Love you Bob! You deserve this and more.
  – Jana Starling, Associate Professor of Clarinet, Don Wright Faculty of Music, Western University
There are far too many great things to mention about the totality of Bob's leadership and his fortitude as an instructor and as a person. He always made learning challenging but fun with a sense of true caring and compassion. If I had to pick one favorite memory, it would be one of many times where our laughter turned into tears over something comical, or downright silly, breaking up the intensity of our studies. Also, Bob finally understands that I did practice my butt off when he accused me of not doing so! Cheers to you for being a force for good in so many of our lives. Love and best wishes.
  – Allison Storochuk, Professor of Clarinet, Missouri State University
This is Bob Spring's 32nd year of teaching at Arizona State University, and we have countless alumni throughout the world who consider him one of the most influential people in their lives. Bob's dedication to the creation of new works for the clarinet and new ways of thinking about woodwind pedagogy have served to expand the repertoire and advance the understanding of the instrument throughout the world.
  – Steven Tepper, Dean and Director, Herberger Institute for Design and the Arts
We have known Bob since 1994 – ClarinetFest® in Tempe and we stayed all those years very good friends. Bob was the clarinet teacher of my son Bert, but he is much more. He became family. My late husband Guido Six and my children regard Bob as a brother and uncle. Over the years he remained primarily a great person and a great clarinetist. He was from the beginning at the clarinet stage and the Belgian Clarinet Academy, now already more than 30 years. I hope we can be friends for a long time. Congratulations, Bob.
– Chantal Six-Vandekerckhove and kids
I have known Robert Spring for many years, I was invited for the ClarinetFest® he organized in Tempe, we worked for almost 25 years together in the BCA (Belgian Clarinet Academy) and he was present at the wedding of my children. Bob is a great clarinetist (with maybe the fastest tongue in the world) and a born pedagogue, who gave his knowledge to hundreds of students. Congratulations Bob!! You deserve this honor 100%!
– Eddy Vanoosthuyse, Former Principal Clarinet, Brussels Philharmonic & Clarinet Professor, Royal Conservatory Ghent and Fontys Conservatory Tilburg