ClarinetFest® 2023 in Review
---
ClarinetFest® 2023 Day 1
Evening Clarinet Quintet Concert
by Kelsey Paquin
---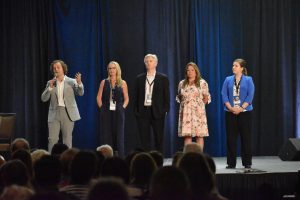 The Evening Clarinet Quintet Concert was the opening evening concert of Clarinetfest® 2023. Before the program began, Diane Barger, President of the International Clarinet Association, welcomed attendees to the conference and introduced the Artistic Leadership Team to the stage: Wesley Ferreira, Jana Starling, Emily Kerski, Joshua Gardner, and Copper Ferreira. Diane presented an honorary membership to French clarinetist Philippe Cuper and announced the winners of several prizes from the tickets sold for the ICA Centennial Fund.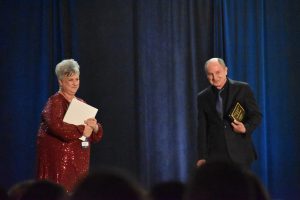 The opening evening concert program featured clarinet accompanied by the Dalí Quartet: Domenic Salerni (violin), Carlos Rubio (violin), Adriana Linares (viola), and Jesus Morales (cello). The first half of the program featured music by living composers, starting with a world premiere of Michele Magnani's ClariQuintet for clarinet and string quartet, showcasing Piero Vincenti on clarinet. The work was warm, charming, and tuneful, and Vincenti's flexibility of sound and technique were well-suited to bring out the whimsy of the piece.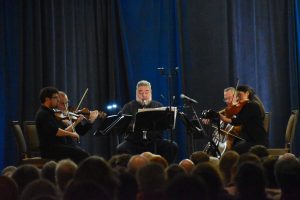 Second on the program was James Lee III's Quintet for Clarinet and String Quartet, featuring Raquel Contreras. Composed of four distinct movements, this work was witty and colorful. Contreras's playing was dark, rich, and vibrant.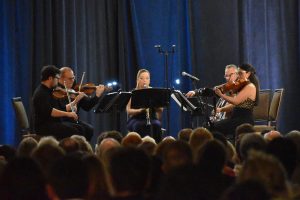 Third on the program was the world premiere of Scott McAllister's In Praise of Josephine for clarinet and string quartet, featuring Mariam Adam. Mariam offered a brief overview of the background of the work, giving insight into the life and career of black French singer, dancer, and actress Josephine Baker. The work presented sections that were clearly representative of McAllister's style interspersed with cross-genre writing meant to be evocative of Baker's career. The work even quoted Mozart's Clarinet Quintet, K. 581, a witty nod to its presence on the second half of the program.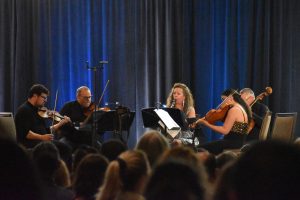 The entirety of the second half of the program consisted of Mozart's Clarinet Quintet in A, K. 581, featuring Philippe Cuper. Cuper brought mesmerizing control and sweet nuanced sound to Mozart's phrases and the quartet matched the sensitivity of his playing beautifully.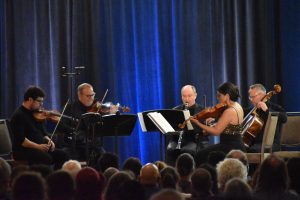 The concert was well-attended and the audience applauded enthusiastically after each performance. The program presented a variety of musical styles and world-class clarinetists, surely providing a musical experience an audience of diverse tastes could enjoy.
---