ClarinetFest 2019® Day 2: Égide Duo Recital
by Meghan Taylor, ClarinetFest® 2019 Writing Team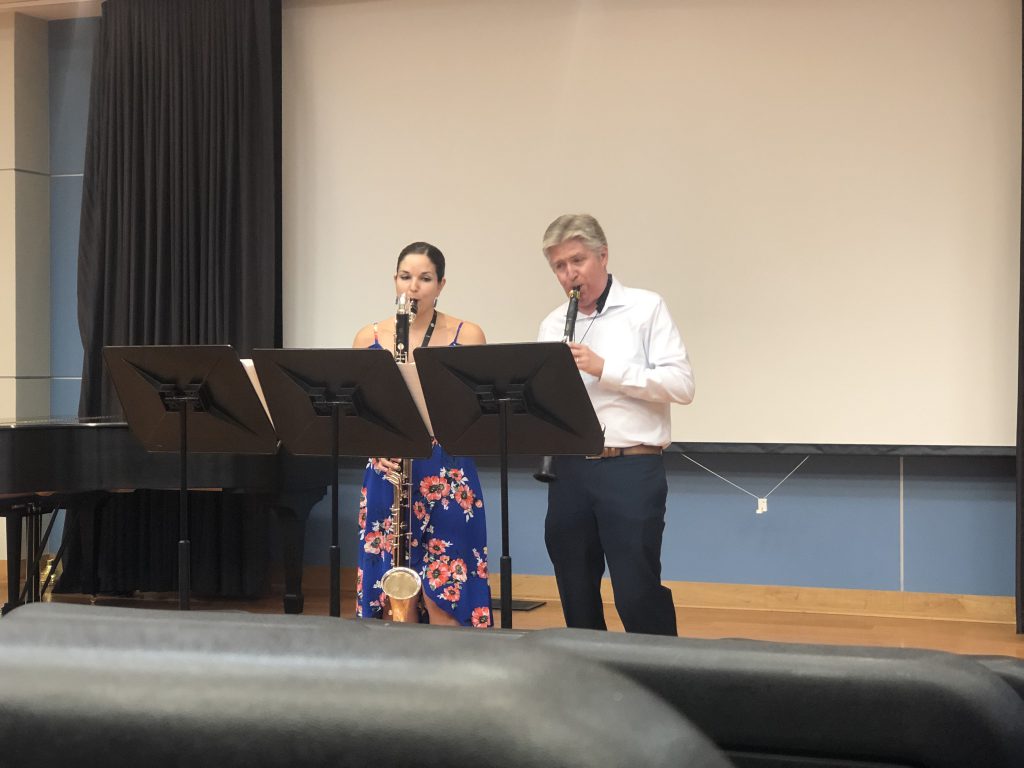 As advocates for new repertoire and agents for social change, Égide Duo, had a powerful appearance during ClarinetFest 2019. Égide Duo performed two works by John Steinmetz at 10:00 am on Thursday, July 25th. The first piece, Songs and Dances, was originally composed for oboe and bassoon but Steinmetz transcribed the piece for the duo's performance. This exciting work highlighted the duo's vibrant color palette and captivating quality.
The second half of the program featured a World Premiere performance of Coal Seams by John Steinmetz. Before the piece, Joshua Gardner described the coal mining towns where he grew up and discussed some of the impacts these mines have on the social, economic, and ecological environment of people living in these areas. This raw and emotional work brought the audience back to these now desolate mining towns, led them through the coal mine the dangerous coal mine, and gave everyone a chilling reminder of what these situations are like for real people. Though the beauty of this sensitive work was pervasive throughout, audience members were made aware of the hard impact of this important issue.
These works and others commissioned by the Égide Duo are part of a collaborative effort to use music as a means of advocating for social justice causes. Through this project, Égide Duo gives composers free-reign to develop a piece around a cause that is important to them. Performing these pieces gives the duo a platform to reach more clarinetists who might otherwise not be aware of this topic.
The Égide Duo is Joshua Gardner (B-flat clarinet) and Stefanie Gardner (bass clarinet).