ClarinetFest 2019® Day 4: Dave Bennett Recital
by Heather Gering, ClarinetFest® 2019 Writing Team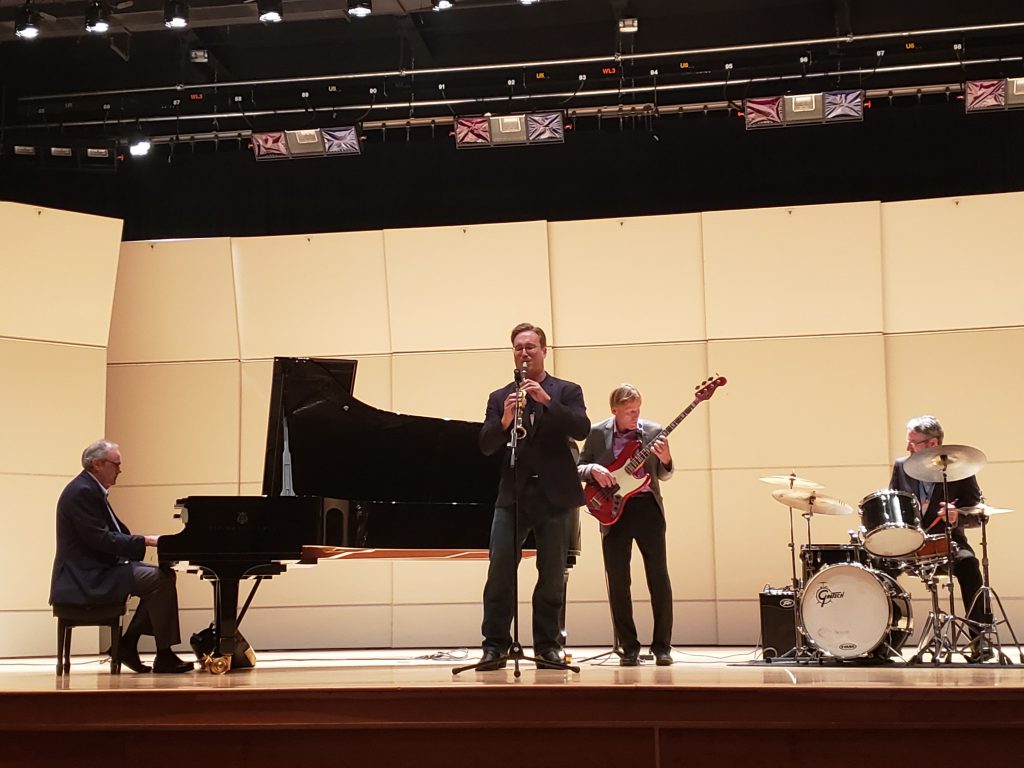 The Dave Bennett Recital on Saturday, July 27, at 10 am showcased the jazz stylings of the Dave Bennett Quartet. The group, hailing from Michigan, consisted of clarinet, bass guitar, piano and drum set. They performed an arrangement of The Beatles Eleanor Rigby, original compositions by Bennett entitled Blood Moon and 13 Fingers, and Jimmy Webb's Wichita Lineman.
Between the tunes, Bennett shared stories of himself and his start as a performing clarinetist when he was just 13 years old. As a teenager, Bennett was dubbed Dave "13 Fingers" Bennett by a local newspaper. This inspired him to write the work 13 Fingers, which he also tried to write as a reflection of the style made famous by Benny Goodman.
Overall, the recital presented expertly performed jazz music that the crowd enjoyed start to finish.