As a new feature, every month ICA will be presenting a new "composer of the month," featuring a living composer with a significant body of work for the clarinet
ICA COMPOSER OF THE MONTH, OCTOBER 2022
Margaret Brouwer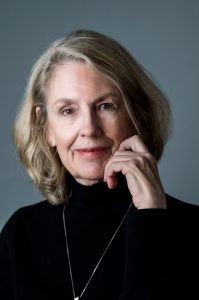 www.margaretbrouwer.com
Featured Composition:
"Lonely Lake" performed by the Blue Streak Ensemble
Composed: 2011
Duration 11.5 minutes
Instrumentation: flute (picc), clarinet (bcl), violin, cello, piano, percussion
In celebration of the 50th Anniversary of the International Clarinet Association, the ICA has commissioned award-winning composer Margaret Brouwer (https://www.margaretbrouwer.com/) to write a new work for solo clarinet or clarinet and piano (instrumentation to be determined by composer). We invite our members to support the creation of this work through participation in the Commission Consortium and to schedule their own local premiere to occur on April 1, 2023 or later! Consortium members will receive the completed composition as an electronic PDF document no later than December 1, 2022 with their name listed as a co-commissioner. Learn more here.
Interviewed by Thomas Piercy
ICA: Tell us a bit about your new piece for clarinet and piano – the ICA consortium commission. [inspiration, circumstances of its compositions, how it relates to your other work, etc.]
Margaret: It is difficult to give much detail about this piece for clarinet and piano presently because it is still very much a work in progress. But there will definitely be fast and showy sections and melodic sections. And as I love to do, it will show the variety of colors and registers that the clarinet does so well.
ICA: What other works have you written for clarinet?
MB: I have written some solo works for clarinet, and also quite a few chamber works that include clarinet, some featuring the clarinet.
Here are most of them. Included are links to listen to some. You can find recordings of most of the others on my website www.margaretbrouwer.com.
As the solo or featured instrument:
• Concerto for Clarinet and Orchestra (1994) https://www.margaretbrouwer.com/clarinet-concerto
• Chamber Concerto (1994) for solo clarinet, percussion and piano
• No Rotary Phone (1995) solo clarinet
• Prelude and Vivace (1996) solo clarinet and chamber ensemble
• Quintet (2005) for clarinet in A and string quartet https://www.margaretbrouwer.com/quintet
As part of a small ensemble:
• Justice March (2022) for non-traditional clarinet quintet: clarinet, violin, percussion, viola, cello
• Fear, Hiding, Play (2020) flute, clarinet and cello
• Trio (2005) clarinet, violin, piano
• Daniel and Snakeman for children K-4 (2021), for woodwind quintet and storyteller. Or for just woodwind quintet
• Lament (2002) clarinet, violin, bassoon or cello, percussion https://www.margaretbrouwer.com/lament
• Light (2001) soprano, harpsichord, flute, clarinet, violin, cello, percussion
• Lonely Lake (2011) flute, clarinet, violin, cello, piano, percussion
• A Little Renaissance Music (1996) for violin, oboe, clarinet, cello and double bass
The clarinet also plays an important part in my orchestral music. A good example is Mandala in which the clarinet, viola and percussion form one of the solo groups.
ICA: Tell us a bit about yourself.
MB: I grew up in Michigan in a musical family. I studied violin and everyone in my family including myself assumed I would be a violinist. I was composing music even as a child but just thought of it as a fun thing to do. So after a Violin Performance degree from Oberlin Conservatory and Masters from MSU, I began my career as a professional orchestral violinist while still writing music on the side for friends. As I became part of the musical community, I learned more about living composers and even heard that there were living women composers! Even though I loved being an orchestral musician, eventually I realized that composing was what I loved the most. So I went back to school and earned a Doctorate in Composition from Indiana University. I was fortunate to get a full time position at Washington and Lee University immediately after finishing my degree. From there, I went to the Cleveland Institute of Music as the Head of the Composition Department and holder of the Vincent K. and Edith H. Smith Chair in Composition. The Library of the Performing Arts at Lincoln Center is compiling a Margaret Brouwer Collection. I compose primarily orchestral and chamber music which is performed around the world.
ICA: How would you describe your music? I know! An unanswerable question for many. How have others described your music. Do you agree with these descriptions? Do you find descriptions helpful?
MB: EarRelevant recently wrote in a review of my new CD released in April 2022 by Naxos: "Brouwer's gift for melody, and her ability to weave together contemporary idioms with lines that allow the instruments to sing, make her a composer for whom chamber musicians (and listeners) should be grateful."
Reviewing the same CD, Gramophone said: "Brouwer's musical language – tonal with deft sprinklings of harmonic spice – draws the instruments into ardent and wistful conversations." And the review in TransCentury Communications says "well-balanced, well-crafted music that stands up well on repeated hearings."
My aim is for my music to be both expressive and also intelligent – to compose music that speaks to the heart and soul as well as the intellect. In addition, I love sounds and work to make interesting and often beautiful sounds in a piece.
ICA: What are some of the important influences on your work?
MB: The strongest non-musical influence on my work is nature. I find walking through a quiet woods or along the shore of a sparkling lake to be extremely inspiring. My musical influences would include some of the masters – Beethoven and Bartók for their expertise in developing a motive and controlling form and overall shape – Debussy for beautiful sounds and melodies – Stravinsky for drama and contrast. Of modern composers, I have been especially influenced by the masterful George Crumb for his wonderful sounds, mysticism, and gorgeous melodies, and by Donald Erb and Christopher Rouse for their expertise in pacing and shaping a piece.
ICA: Can you tell us something about your compositional process? Do you have a regular routine/time of day you like to work? What tools do you use to compose? [i.e., pencil and manuscript paper, keyboard, notation software,etc.]
MB: I try to compose every day for several hours. I find that I am the most inspired when I am not also involved in non-creative projects. I always begin first with pencil and paper, usually finding the motives – pitches – melodies – sonorities etc. that I might want to use. I compose with noteheads on the music paper and no stems, leaving the exact durations for later. Then later in the day, I put what I have written that day into the computer. I print it out so that I can sit in a chair and go through the work in tempo to see if the note durations feel right, and if the pacing and overall shape feel right. Then I rewrite a lot every day and change things, (printing all the changed parts out again) until I can sit in the chair and go through the piece, liking everything I have written up to that point. It is a long process. I am not fast at composing.
ICA: Do you approach writing for clarinet differently than writing for other instruments?
MB: In everything I compose, I am interested in the instrument or combination of instruments that I am composing for in that work. As I said, sounds are so important to me including the sounds of each instrument. So I think about how the clarinet will sound doing different things: how it will sound beautiful, or arresting, or comical, etc, depending on the musical material I am using, and how I can best utilize its special characteristics.
ICA: How has or did the coronavirus pandemic impact your work?
MB: In many ways, I did the same thing during the pandemic as I always do – sit in a room and compose. The primary difference was not attending live concerts. By the second year, I was losing inspiration to compose. For me, I really do need live concerts. Watching a concert online is SO different. In a concert hall, the way the sound circles around the hall, and the way the low instruments reverberate in the space – so many things are lost when not right there in a hall. There were two positives for me during Covid. I heard concerts on which a work of mine was performed so much more often than usual because the concerts were streamed. If it had been necessary to travel a long distance, I would not have attended the concert!
The other plus was a commission I received from Orli Shaham and the Pacific Symphony to compose a "Covid" piece for piano, flute, violin and cello. This would be premiered on a streamed Pacific Symphony chamber concert. Orli would play her part from NYC, and the others would play their parts from California! They never even rehearsed together! The premiere went very well. So it was a unique and intriguing challenge to write a piece that would work with these restrictions, and I am pleased with the way it turned out. It will work well performed live in a concert hall as well.
ICA: Now that things are hopefully starting to return to "normal," what is one thing you're especially excited to be able to do again? [could be musical or non-musical]
MB: I love going to live concerts. The sound in the hall is so different from my speakers when I had to watch a concert via internet. Also, the audience is so important. When a piece is good, and the performers are vital and expressive, the psychic interaction between performers and audience is truly palpable. It is so different from an internet concert. There is just no comparison in my mind. So I am loving going to concerts again.
ICA: Tell us about a current project or two.
MB: I am excited to be writing this new work for clarinet and piano, which I am doing right now. Then I will be starting a work for trombone and piano. Even though I love the trombone and feature it in some of my orchestral and chamber works, I have never written a solo piece for trombone. So I am looking forward to that as well.
ICA: Are there other musical activities/projects that are important to you beyond composing?
MB: There is a pile of my works that has been growing on my shelf for several years. It consists of works that I have decided I want to revise in some way. Some works just need corrections, but there are some that may have a section that did not please me in the premiere and I want to change it in some way. There never seems to be time to get back to those works as I am steadily working on new commissions. But my aim is to make this a priority over the next two years. I have already completed two revisions, and one was somewhat extensive – completely changing a movement in my violin concerto.
ICA: What non-musical activities do you enjoy?
MB: I enjoy being in nature: walking along the lake, sitting by the lake, kayaking or boating of any kind when possible, and swimming. Or walking in the woods, sitting by a tree listening to the rustling of the leaves and the birds singing. I also like looking into space and imagining floating into space.
ICA: If you weren't a musician, what do you imagine you would be?
MB: I can't imagine being anything else!
ICA: Where can people learn more about / hear / buy your music?
MB: One can listen to recordings of performances, or CDs of almost all my works on my website. Also on my website is the link to Brouwer New Music Publishing where one can buy all my solo and chamber music and rent orchestral scores and parts.
The website is: www.margaretbrouwer.com
And of course, much of my music is on YouTube and other streaming services. The three CDs of mine that Naxos produced are all on Spotify as well. And the information on how to purchase all my actual CDs or the streaming version of them can be found on my website.
ICA: Is there anything else you would like to be asked or talk about? Anything I left out that you find important?
MB: No, you've covered everything very well! Thanks very much for your interest in my music, and the opportunity to compose a work for clarinet and piano!
Is there a composer you think we should feature as our composer-of-the-month?
Are you one yourself? Email us and let us know about it!