Originally published in The Clarinet 48/1 (December 2020). Printed copies of The Clarinet are available for ICA members.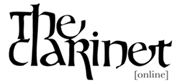 ---
Audio Notes
by Kip Franklin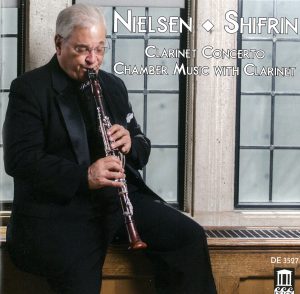 Nielsen/Shifrin: Clarinet Concerto – Chamber Music with Clarinet.
David Shifrin, clarinet; Ryan Reynolds, bassoon; William Purvis, horn; Jon Greeney, snare drum; Benjamin Hoffman, violin; Theodore Arm, violin; Jennifer Faustschi, viola; Mihai Marica, cello; Curtis Daily, double bass; Yevgeny Yontov, piano. C. Nielsen: Clarinet Concerto, Op. 57; Six Humorous Bagatelles, Op. 11; Fantasy for Clarinet and Piano, CNW 66; Fantasy Pieces for Oboe and Piano, Op. 2; Serenata in Vano, CNW 69. Delos Productions, DE 3527. Total Time: 51:24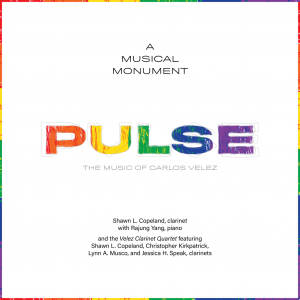 Pulse: The Music of Carlos Velez. Shawn Copeland, clarinet; Lynn A. Musco, clarinet; Jessica H. Speak, clarinet; Christopher Kirkpatrick, clarinet and bass clarinet; Rajung Yang, piano. C. Velez: Caricatures for Clarinet Quartet; Sonic Flare; Four Incantations; Pulse. Ovation Studios. Total Time: 42:00.
Recordings of entirely newly-commissioned music are an incredibly valuable way to promote new pieces. However, albums that feature reinventions of traditional canonic works are equally refreshing and innovative. This column features two albums that offer something new: one containing newly-redesigned repertoire and the other introducing entirely new works for the clarinet.
In the recently-released Clarinet Concerto – Chamber Music with Clarinet, David Shifrin reimagines compositions by Carl Nielsen. Some of these reimaginings are new arrangements of familiar works while others are illuminations of lesser-known works. Out of the gate, listeners are treated to the popular Concerto, Op. 57. However, it is presented here in a new format, utilizing a chamber ensemble rather than full symphony orchestra. Rene Orth's arrangement of this monumental work reduces the full orchestral texture to only eight players: a pair of violins, viola, cello, double bass, horn, bassoon and snare drum. Although the arrangement intrinsically lacks some of the depth and force of a full symphony orchestra, it is surprisingly effective and incredibly rewarding. In Shifrin's hands, the Concerto's notoriously difficult technique is seamless and full of flight. Shifrin's technical abilities are uninhibited, and the awkward passages in the fifth partial are especially laudable for their pristine execution. Moreover, his nuanced articulation in the main thematic material and his rapid single-tonguing on repeated notes is commendable. Throughout the work, the ensemble cohesion is tight and synchronous, and Jon Greeney's snare drum playing is precise, articulate and crisp. It is especially notable that this performance was recorded live in concert at Chamber Music Northwest, further adding to its impressive qualities. Shifrin's comfort level with this work is reflected in his tasteful artistic choices regarding rubato and tone color. These elements allow his playing to sound totally improvised and whimsical, and make for an effective and fulfilling interpretation of the piece. I would highly recommend that clarinetists seek out Orth's arrangement; hopefully it will allow for frequent live performances of Nielsen's work that more closely resemble the orchestral experience.
Steve Cohen's arrangement of Nielsen's Six Humorous Bagatelles, Op. 11, is incredibly charming and makes for a welcome addition to the repertoire. Originally for piano solo, these six short vignettes were written for Nielsen's children and each possesses an innocent and simple character. However, they still contain Nielsen's signature quirks that must be delicately managed. Shifrin's execution of these short movements is nimble, childlike and playful, making for a witty and captivating performance.
Perhaps the most unfamiliar work on the album is Nielsen's Fantasy for Clarinet and Piano, an original composition that predates his official Opus 1. The work is notably heavier in character, having the quality of a hybridized style of Weber and Gade. Shifrin's playing is equal parts elegant and doleful, with impeccable throat-tone intonation and graceful ornamentation. Shifrin's recording and research on this work casts some light on this little-known piece that is worthy of a serious place in the clarinet canon for both students and professionals.
Nielsen's Fantasy Pieces for Oboe, Op. 2, are arranged on this album for clarinet and piano by Shifrin himself. Recalling some elements of the Fantasy for Clarinet and Piano, these works show Nielsen's Romantic influence melding with the primordial compositional language that would later fully manifest itself in the Concerto, Op. 57. Shifrin's playing is smooth and placid in the "Andante con duolo," with well-conceived melodic lines and a constant trajectory toward cadence. The jauntiness of the "Allegretto scherzando" is well handled without sounding taxing or laborious. Pianist Yevgeny Yontov, whose playing is exquisite throughout the entire album, is especially brilliant here.
The final work on this disc is the programmatic Serenata in Vano. One may be able to discern elements from Stravinsky's L'Histoire du Soldat poking out in this work. It returns to the chamber ensemble setting of the opening Concerto with reduced forces, calling for clarinet, bassoon, cello, horn and double bass. Throughout the work, melodic content is distributed among all the instrumentalists, with Shifrin taking the lead on several occasions. The perfectly matched lines between Shifrin and his colleagues are very apparent, with bassoonist Ryan Reynolds and hornist William Purvis shining through. The playing on all parts is lyrical and cohesive. It too was recorded live with Nielsen's Concerto at Chamber Music Northwest, and offers a fitting symmetry to the album.
Turning from the newly imagined to the just plain new, Shawn Copeland's Pulse: The Music of Carlos Velez presents entirely new works for clarinet both with piano and as part of a clarinet quartet. Copeland is joined by his clarinet colleagues Lynn A. Musco, Christopher Kirkpatrick and Jessica H. Speak, who together comprise the personnel for the Velez Clarinet Quartet.
The opening Caricatures is a set of four short, comedic sketches for clarinet quartet. As the title indicates, these short movements are full of energy, flair and exaggeration. In the opening movement, "Sample Platter," the quartet operates as a completely unified musical entity. The rhythmic accuracy throughout this movement is impressive, and the bright sonorities are akin to Stravinsky's Symphonies of Wind Instruments. Movement two, cutely titled "Dmitri's Doleful Dirge" in a nod to Shostakovich, is a slow, lugubrious trek in which the performers weave intricate, ever ascending lines around each other. One can clearly hear allusions to his Symphony No. 5 and the DSCH motif. Especially notable is Christopher Kirkpatrick's bass clarinet playing in the third movement, "Blague" (French for "joke"), with harmonic language that references Debussy. The final movement, "What Bartók Secretly Wanted to Publish," is a rhythmically-driving, jazz-imbued buffet of eclectic styles that is expertly handled by all players.
Velez's Sonic Flare resembles the layered minimalistic music of Steve Reich's New York Counterpoint. Copeland and his colleagues create a bustling, whirling ostinato texture that is one part pointillistic and another part nightclub techno-beat. Lynn Musco's lead playing in this work is precise and accurate, and Jessica Speak's supporting lines make for a unified ensemble. Four Incantations begins with "Awakening of the Willow Wisps" and features sustained unisons from members of the ensemble. Here what one may mistake for intonation errors actually has musical intention; the players purposefully phase in and out of each other's sound, creating the effect of melding into a single homogenized entity. The second incantation, "Gathering the Archons," features a quiet, delicate texture that is tactfully and sensitively presented. This movement is the highlight of the set owing to its sentimental and evocative interpretation. "Shaping Moonlight" contains several bubbly arpeggiated figures that snake through the ensemble while "Conjuring Smoke and Flame" recalls the timbres of Stravinsky heard at the opening of Caricatures.
The true highlight of the album is its namesake work, Pulse for clarinet and piano, which takes its name from the LGBTQ nightclub in Orlando that was the site of a deadly shooting in June 2016. While all the other works on the album can be loosely connected to the LGBTQ community, Velez's Pulse draws its inspiration directly from this source and serves as a musical monument to those lost. Whereas in the earlier works on the album Velez emulates the style of other composers, in this work his compositional language is truly distinctive. The work opens with a rhythmic bass line groove in "Firestone" that persists for much of the movement. Copeland's playing is certainly fiery, with rapid technical runs pouring out of his sound with effortlessness and a constant, driving energy that never abates until the beginning of the second movement. "Southern Nights" casts a more tranquil, reflective mood. Copeland's playing is full-voiced and centered with perfect control of register changes and intonation, lending an especially vocal quality to this movement. The eponymous final movement, "Pulse," is a spicy and sultry salsa with Copeland's unrestrained technique on full display. The frequent hemiola and syncopation are well executed by Copeland and pianist Rajung Yang, making this movement rhythmically engaging and fun. The work ends with a whirlwind of technique that culminates on a double high C for Copeland. Pulse is an outstanding addition to the repertoire in itself, but its value is deepened by its extramusical connotations. Copeland's work in bringing this album to life is inspiring; it serves not only as a representation of exciting and worthwhile new repertoire, but also has a dedication to friendship, unity and to the memory of those lost.
Both of these albums provide a refreshing listen and are highly recommended. Happy listening!