Five Minute Interview: ICA President Mitchell Estrin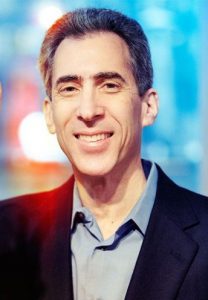 What is your current position?
Professor of Clarinet at the University of Florida
Who have been your biggest influences in clarinet?
My father and Stanley Drucker
How long have you been a member of the ICA?
Since 1975, when it was called the International Clarinet Society (ICS)
How long have you played the clarinet?
50 years
What do you love the most about the clarinet?
The sound
What is your current setup?
Buffet Crampon R13 silver keys
Vandoren M15 Traditional Profile 88 mouthpiece
Vandoren V.12 reeds
Vandoren M/O Ligature (pewter)
Why do you think every clarinetist should be a member of the ICA?
It's a great way to meet clarinetists from around the world, learn about clarinet history, repertoire, recordings and events, and actively participate in the international clarinet community.
What is your favorite piece for clarinet?
Brahms Quintet
What do you find the most challenging about the clarinet?
The clarinet is called upon to play a broad range of music and musical styles and clarinetists are expected to be experts in all of them. You could be called upon to play Rhapsody in Blue and a Beethoven Symphony on the same program.
What are your tips for clarinetists?
Don't just play notes – tell a story
Always hear the note before you play it
Don't obsess about equipment. Select a good setup and then stick with it!
What is a clarinet recording that you recommend?
Reginald Kell performing the Brahms Quintet with the Busch String Quartet in 1937. This recording can be found on YouTube or you can listen to it below!