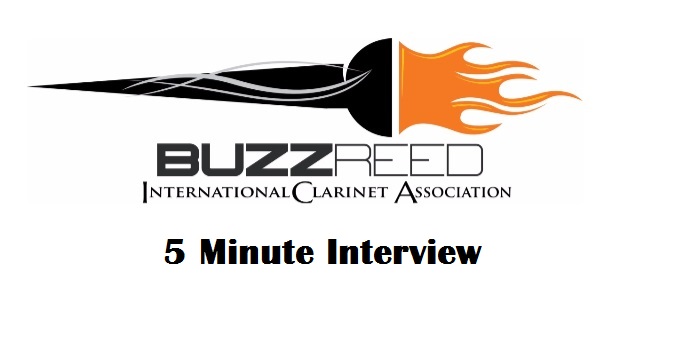 An Interview with Korean Clarinetist Daegyun Kim
by Jessica Harrie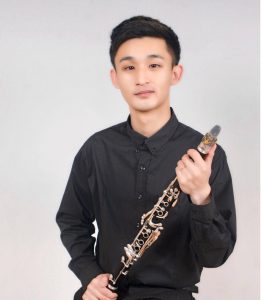 As musicians, we often find ourselves in the unique position of being able to share our gifts and our love of music with our communities. The most common outlet for outreach is performance, but there are others ways we can connect with clarinetists the world over. I recently had the chance to speak with Korean clarinetist Daegyun Kim about his mission to help those less fortunate learn the joys of playing clarinet.
Jessica Harrie: Tell us about how you got the idea to start teaching students in Africa on Skype?
Daegyun Kim: A student from Africa contacted me for help.  The music environment in Africa is not what we have. They have less resources. I am not able to provide instruments, but I can provide my time through Skype lessons.
JH: What do you focus on in your lessons?
DK: Because the region lacks teachers, I think there is also a lack of fundamentals. I focus a lot of the basics of sound, scales and articulation.
JH: What do you think you gain from teaching these students?
DK: I think it's unfair that these students don't have the same opportunities that I do to learn music. I think because of this even those who are poor deserve to learn music if they have the passion for it. I learn my own passion from teaching these students.
JH: What do you hope your students learn in your Skype lessons?
DK: Africa and Asia are very far from each other. Even though I cannot teach them directly, I hope they will practice on their own and never lose their passion for the clarinet and for music.
JH: What advice do you have for those interested in teaching this type of lesson as a form of outreach?
DK: I also teach students in Korea as a form of outreach. The opportunities for these students are low, so they may lack skill. You should be patient with them so they don't become discouraged and lose their passion. Remember to always be understanding as a person and as a clarinet teacher.
JH: Do you think more people should try to teach lessons like this?
DK: It is their choice, because people have different values. I also learned the clarinet from very meager beginnings, so this type of experience is important to me. I think if you offer lessons for students who are passionate, you will have a tremendous reward.
Daeguyn Kim graduated from Busan Kyungsung University. He is a retired member of the Republic of Korea Navy Band, and currently serves as the conductor of the Habuk Elementary School Wind Orchestra, as clarinet player with the Argo Wind Orchestra and Holy Chamber Orchestra, and maintains an active private clarinet studio. Kim performers on Pomarico mouthpieces and Marca Reeds.
Jessica Harrie received her DMA from Michigan State University, her MA from Middle Tennessee State University and her BM from the University of Tennessee, Knoxville. Her primary teachers include Gary Sperl, Todd Waldecker, Caroline Hartig, Ted Oien and Guy Yehuda. Jessica is editorial assistant for The Clarinet journal, the coordinator of the ICA e-newsletter and a member of the ICA Review Board.