Originally published in The Clarinet 47/4 (September 2020). Printed copies of The Clarinet are available for ICA members.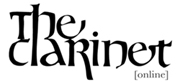 ---
Tribute to Paul Shelden (1941-2020)
by Seth Shelden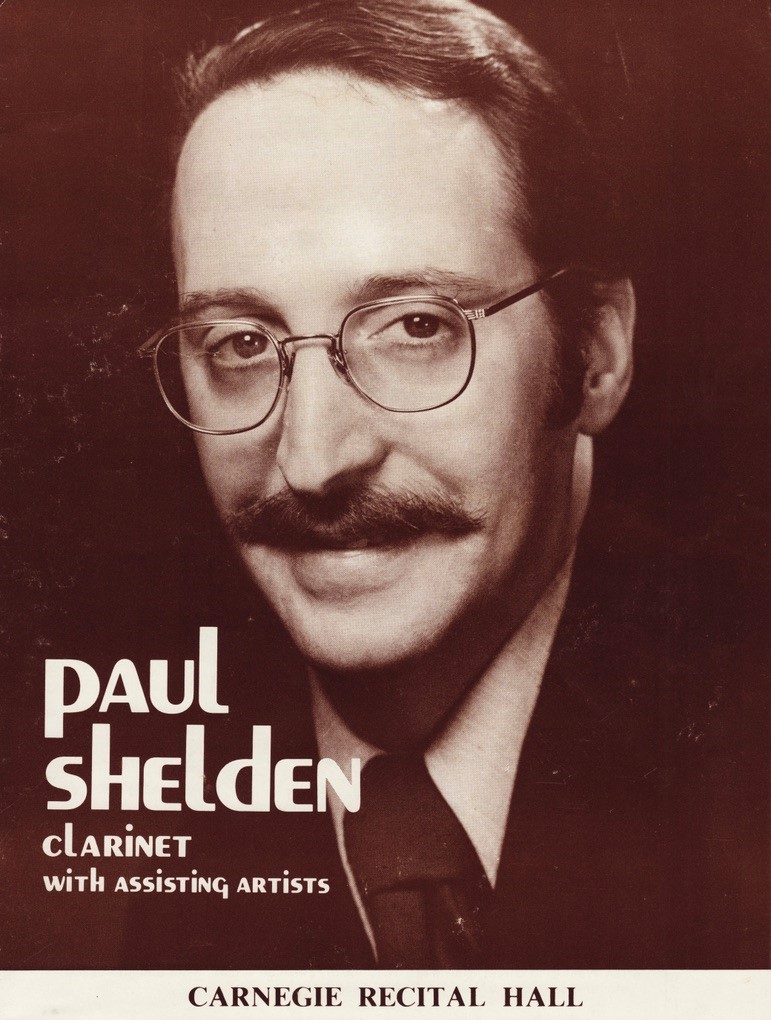 Dr. Paul Shelden, professor emeritus of music at Brooklyn College and an influential woodwind performer and educator, died April 17, 2020, at his Hewlett, Long Island home, at age 79, due to complications from COVID-19.
As assistant director at the Conservatory of Music at Brooklyn College, and inspired by his time playing under Leonard Bernstein, he spent decades producing and conducting concerts for young people, bringing classical music to hundreds of thousands of Brooklyn public school students.
A native of Brooklyn, New York, Shelden was a musician from the start – as a child he performed on Ted Mack's Original Amateur Hour alongside his identical twin brother, before later becoming the youngest band director in the Catskill Mountain resorts. It was there that he met his wife, after she sang with his band. He would go on to receive multiple degrees from Juilliard, to perform and conduct in a wide range of genres, including classical, opera, jazz and klezmer, in numerous venues including Carnegie Hall, Radio City Music Hall, the Kennedy Center and the White House, but also Broadway pits, recording studios, and radio programs. In popular music, he worked with luminaries such as Bob Hope, Rosemary Clooney and Tony Bennett, and played with groups ranging from Blood, Sweat & Tears to the famous Lombardo orchestra, ushering in the televised New Year's Eve festivities for years. In classical music, Shelden performed under the batons of conductors such as James Levine, Robert Shaw and Leonard Bernstein, and premiered works written specifically for him, including at Carnegie Hall. As an academic, with a doctorate from the University of Maryland, he published widely about pedagogy and performance and adjudicated numerous competitions and programs.
In his later years, he founded his own musical instrument company, Diplomatte Musical Instruments, where he oversaw the design and manufacture of woodwind instruments made in China. He battled Parkinson's disease, even in a somewhat literal sense, as he became a devoted participant in the Rock Steady Boxing program (a noted Parkinsonian therapy) at the New York Institute of Technology – carrying on the legacy of his father, himself a boxer in his youth. But Shelden continued to perform, even into his final months, including with Long Island's Northwinds Symphonic Band.
His son, Seth Shelden, is a musician and performer in his own right – among his credits is years of playing Harpo Marx (and Harpo's instruments) in the first-ever revival of the Marx Brothers' first-ever Broadway show. He is also a law professor at CUNY Law, and part of the team that was awarded the 2017 Nobel Peace Prize.
Paul Shelden's wife of 51 years, Dr. Pamela Shelden, a lifelong educator who spent much of her career teaching at Stuyvesant High School, was also sick with COVID-19 but has since recovered. Their daughter, Dr. Loren Napoli, is a school psychologist living in White Plains with her husband, Rocco, and two children. Dr. Shelden is survived also by his identical twin brother, Aaron Shelden, 79, who after a career in television works in financial services.
---
What follows are additional tributes from those who knew Paul Shelden and worked with him. 
 Really the most modest of men, Paul never understood just how extraordinary he was – as a human being or as a musician. All who knew him admired his warmth, charm, sweetness, and sensitivity, wonderful characteristics that clearly enhanced his talent as a clarinetist.
– Dr. Pamela Shelden
I doubt that anyone will ever love me the way he did, inspire me or admire me the way he did, or do anything in their lives as well as he played the clarinet. His accomplishments were extraordinary, and he could have given us still more. Everyone was so drawn to him as someone full of goodness – he never boasted about his accomplishments – but had you heard him perform, you would have realized his unique greatness also.
– Seth Shelden
Beyond his talent as a renowned musician, Dad was a warm soul who wanted nothing more than the happiness and success of those around him. He would give of himself for anyone, especially his family, and never expect so much as a 'thanks' in return.
– Loren Napoli
". . . [W]e were very close throughout our years at Juilliard, the Catskills, Brooklyn College, and many freelance jobs. Paul, as you know was multi-talented. A terrific woodwind doubler, a wonderful professor of music, a terrific Catskills band leader, and so much more. Paul was always someone we could rely on, answer our questions or offer advice. I remember Paul's laugh and his joy in making people happy. . . He was a real mensch! . . . Paul was elegant, very articulate, classy, spoke some Yiddish which helped on our Jewish club dates and he was generally respected by everyone who knew him. He is missed by many of us.
– John Moses, Grammy-award winning clarinetist
We were fortunate to have the Children's Orchestra collaborate with Dr. Paul Shelden in a presentation of Peter and the Wolf and Frozen at the Madison Theater of Molloy College during our time of residence there in 2016, at the kind invitation of its Artistic Director, Angelo Fraboni. We were so moved by his advocacy for bringing classical music to schoolchildren, and his persistence in doing so, even after a devastating motor vehicle accident and the onset of Parkinson's disease. His leadership and inspiration will live on in the hearts and minds of the young people whose lives he has touched.
– Yeou-Cheng Ma, Children's Orchestra Society & Kennedy Center of the Albert Einstein College of Medicine
Paul had a deceptively simple, positive and wonderfully constructive nature. His level of musical understanding and artistry was profound and an inspiration. He is one of the colleagues who always made me proud to be in the music business and always made me feel good being in the same room with him.
– Bert Lucarelli, oboist
I first met [Paul] when we were taking a required theory class at Juilliard in 1958 or 1959. He was a very warm, caring person with whom I felt an instant personal connection. A year or so later I heard him play beautifully as we were both members of the Juilliard Orchestra. Quite a few years later while I was on the violin faculty of the Cleveland Institute, I played a chamber music concert at Hiram College. I was delighted to see Paul as I had no idea that he was on the faculty there. Of course, I remembered his very warm, empathetic personality from our time together at Juilliard.
– Don Weilerstein
Paul was a gifted scholar and dedicated faculty member of Brooklyn College's Conservatory of Music, who devoted 34 years of his academic career to educating our students. His former colleagues remember him for his brilliant wit, dedication to his students, and for his warm and caring spirit. Paul will be sorely missed.
– Michelle Anderson, President, Brooklyn College