Originally published in The Clarinet 47/1 (December 2019). Printed copies of The Clarinet are available for ICA members.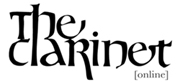 ---
A Tribute to Alan Stanek
by James Schoepflin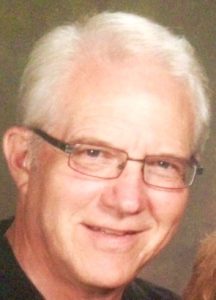 For a number of reasons, it was a personal honor and pleasure to say yes when Alan Stanek invited me to author this tribute for The Clarinet in celebration of his 2019 Honorary Membership award. Our friendship, now in its fifth decade includes a number of shared commonalities. In 1976, when I accepted a position at Washington State University, I contacted Alan who at the time was teaching at Hastings College in Nebraska, inviting him to apply for the music chairmanship at Idaho State University. His successful application brought him to Pocatello where in addition to his administrative and teaching duties at ISU, he conducted the Idaho State Civic Symphony, a position which I had also held. ICA Honorary Member Betty Brockett from Idaho Falls was a clarinet student of both of ours and worked together with us both during those early days of what was formerly known as the International Clarinet Society. It is particularly gratifying to see our association recognize with it's highest honor another of our early pioneers, who effectively worked in so many ways for the betterment of the clarinet fraternity, and without whose dedicated efforts, the association would not be what it is today.
Alan received his DMA degree in clarinet performance from the University of Michigan, his MM degree from the Eastman School of Music, and his B. Mus. E. from the University of Colorado in Boulder.
Alan served as ICA president from 1996-1998, as Historian for the association from 2003-2016, and in 2013-2014 he wrote the 40-year Anniversary History of the ICA, which can be found on the ICA website. In 1995 and 1996, he coordinated the ICA Young Artist Competitions in Tempe and Paris. His artistic contributions as a clarinet artist have been enjoyed by many ClarinetFest attendees through his performances in 1983 (Denver), 1985 (Minneapolis), 1986 (Cincinnati), 1996 (Paris), 1997 (Lubbock), and 1998 (Columbus). His vita is replete with other solo and ensemble performances, adjudications, and Master Classes throughout the Northwest including concerto appearances performing Mozart, Weber, and Debussy with a number of regional orchestras.
Alan's contributions to the civic vitality of those communities where he has lived are significant. As an active member and past president of Rotary, and local community arts organizations such as Community Concert Association and local Symphony Boards, he has enriched his community in significant ways. His savvy acumen in business led him to be a founding member of Citizens Community Bank in Pocatello where he then served as Chair of the Board of Directors from 1997 to 2013.
On a personal level, friendship with Alan has meant a consistently friendly collegial buddy with whom to re-connect at ClarinetFest gatherings. These have been splendid opportunities to share meals and good wine over which all things musical, political, cultural, and mind-expanding could be enjoyed and dissected.
A number of former students and colleagues have provided statements of appreciation and congratulation to Dr. Stanek on this much-deserved occasion. The following messages express from a number of different viewpoints appreciation and respect for a valued teacher, friend, and colleague.
---
From Dr. F. Gerrard Errante:
The ICA has made a wise choice in selecting Alan Stanek as a recipient of its highest award, that of Honorary Member. Alan has been intimately involved with this organization from even before its incorporation, as he attended the meetings of the National Clarinet Clinic held in Denver in the 1960s. Those gatherings led to the formation of what was known then as the International Clarinet Clinic, and Alan became one of its earliest members. He has been a member of this organization continually since its inception and has served consummately as both its President and Historian. Alan was not only a skilled administrator and documenter; he has been most generous in his support of the ICA's various programs. Through the Adopt-a-Member program, Alan has been supporting a fellow clarinetist from Armenia. He has paid the membership of his fellow clarinetist, and on numerous occasions, he has provided him with reeds, music, and other accessories. This relationship developed into a friendship; so much so that Alan accepted an invitation from this grateful beneficiary to visit him at his home in Armenia. This extreme generosity is a superb example of developing international friendships through the art of clarinetistry. On another occasion, Alan supported fully the monetary awards for the various competitions of the ICA, a further example of his dedication to this organization and to assisting the development of young clarinetists.
Through his many documented achievements and awards, it is also abundantly clear that he is an exceptional performer and educator. I have been privileged to know Alan for well over 40 years. He followed me as President of the ICA, and we worked together intimately both when he was serving as Vice President and then as I was serving as Past President. He was a most effective leader and was at all times efficient and cordial. I am delighted to know that Alan will be joining the esteemed ranks of the ICA Honorary Members.
From Ted Hadley:
My name is Ted Hadley; I am a retired High School/Junior High Music Teacher who is also Music Director/Conductor of the Magic Valley. In addition, I am Publications Chair and a Past President of Idaho Music Educators Association. In all these capacities, it is my pleasure to second the nomination of Dr. Alan Stanek for the ICA Honorary Member.
He has appeared as a clarinet soloist and recitalist in many Idaho communities, including our Magic Valley Symphony here in Twin Falls, and often has sponsored workshops open to the students in Idaho public and private schools through his many years of service at Idaho State University. He is generous with his musicianship and support of all levels of musical ensembles and teaching. A gifted teacher, he has trained many successful musicians as his private students and has mentored music educators toward success in teaching. At Idaho Music Educator In-service Conferences he organized panel discussion groups to probe how Idaho College and University Music Departments could better serve the needs of the public school music teachers.
As president-elect, president, and past-president of the Idaho Music Educators Association, Alan Stanek supported, defended, encouraged, and extended Arts Education to the Idaho Legislature, various educational groups, parents, and the public. He represented Idaho Music teachers at national level meetings. Dr. Stanek was instrumental in establishing and encouraging the Idaho Music Educators State Solo Contest. His administrative sponsorship of ISU Bands & Choirs touring Idaho public schools was deeply appreciated by those of us who teach. The opportunity for our students to hear such beautiful music well-played and presented was worth a week of lessons by ourselves.
Alan Stanek is deeply deserving of this recognition and honor for his contributions in support of music education, musical excellence at all levels, and brilliant administrative skills.
From Dr. Adam Ballif:
I am in my seventh year of teaching at Brigham Young University – Idaho. Prior to this, I was on faculty at Colorado Mesa University for seven years where I taught clarinet and coordinated the music education program. I have played principal clarinet in the Evansville Philharmonic, Grand Junction Symphony, Mesa Arizona Symphony, and am currently principal clarinet of the Idaho Falls Symphony. I have been an active member of the ICA since I was a student at Idaho State University, where I studied clarinet with Alan Stanek. Alan has shaped and influenced my career since I met him when I was 15 years old. Alan came to my high school in Pocatello to perform the Mozart concerto with our school. I was so taken with his performance that I approached him for private lessons. I studied clarinet with him through high school and into college at Idaho State University. He became much more than a clarinet teacher to me; he has been a mentor and dear friend ever since. I had the privilege of playing 2nd clarinet next to him in the Idaho State Civic Symphony for several seasons. He and I also performed Mendelssohn's 2nd Concert Piece together with ISU's Wind Ensemble. He is the reason that I am doing what I love today. It didn't take long for me to decide I wanted a career in clarinet and higher education after having studied with him. I can trace many of the blessings in my life today to my time with Alan Stanek. This includes my career, fundamentals of clarinet playing, methods of pedagogy, and my love for the clarinet. He has been a supporter of mine throughout my life. I have enjoyed seeing him each year at ClarinetFest and still enjoy his enthusiasm for clarinet excellence. I am thrilled to hear that he has been awarded honorary membership in the ICA.
From Eva Wasserman Margolis:
I can't forget the first time I met Alan! He came into my room where I was practicing, and after one minute of chatting, I knew we would be in touch for decades. Those first few moments meeting him were so important for me and ever so inspiring. I don't exactly remember what he said but the feelings of such positive energy and support, I can't forget. I was just starting my career and being a part of festivals, and concerts of such magnitude were a real challenge to me at that time in my life. Alan not only gave me confidence as a young player but also was kind during all the many years of meetings and correspondence. Alan was not only supporting me through the years but also my students! He once came up to me after my 12-year-old student performed at the first European Clarinet Festival in Hungary and said to me (with James Gilespie), " this kid will be another David Schifrin!" That kid is now principal clarinetist in the Jerusalem Symphony and received his Masters of Music Performance at Yale! His teacher…..David Schifrin! There is no human being or clarinet/ teacher that I know who deserves this distinction as does Alan. He is what we call in Yiddish, "a mensch."
We spoke many times through the years by phone, and we talked lots about music, life, economics, and family. If one looks closely, there are many things in life that can't be explained, Stanek was for me one of those angels that lived far away but was always there. He will never know until this moment, how important he was to my development until he reads this! Alan was one of those people that never expected anything in return and always gave of himself completely. He loved music for the glory of the music, not for the attention it can bring. I am so glad to be part of the ICA when they make such wise choices as voting for a man that is devoted so much of his life to music, the human condition and the ICA and its many facets.
From Dr. John Mohler:
Dear Alan,
Congratulations on the honorary member award! You have been so faithful and productive a member for so many years!!! I'm so proud to have been included with you! My life has become SLOW in every way, as in this response. It should have been by return email! .
Give my best regards to Jan as well. You are a fine couple in every respect and I do have fond remembrances of my visit to Pocatello, our rooming together at Conferences, the Des Moines meeting, the junction of the organizations at the VA conference, etc. You have been one to the brightest occurrences in my life. Thank You!
My highest regards to both of you. Quite a team!
Sincerely, John Mohler
From Karri Davis:
Currently, I serve as principal clarinetist in Wyoming's 67th Army Band and as principal clarinetist in the Uintah Basin Orchestra and Chorus (UBOC). In March 2019, I will perform Mendelssohn's Concertpiece No. 2 with Dr. Nicholas Morrison from Utah State University, accompanied by the UBOC. Most recently, I earned the Distinguished Honor Graduate Award at the Army's School of Music. I have also served as Principal Clarinetist in Utah's 23rd Army Band, Co-Principal Clarinetist in Salt Lake Symphonic Winds, and Assistant Principal Clarinetist of the Orchestra at Temple Square. In the Utah Army Band, I performed the Artie Shaw Clarinet Concerto at the Jon M. Hunstman Center; the live recording can be found on Youtube. In my initial Army Band training, I became the first reservist qualified to teach at the Army's School of Music. During my spare time, I enjoy homeschooling my four children and practicing the clarinet.
I formally began my clarinet studies with Dr. Stanek in high school. I had to drive over an hour one way just to get to lessons, but Dr. Stanek always made my time worthwhile. Eventually, I attended college as his clarinet student. As my teacher, he constantly went out of his way to make connections with many highly accomplished clarinetists through the International Clarinet Association. We attended many clarinet festivals where I learned from and studied with some of the day's most accomplished clarinetists, both teachers and performers. I even attended an ICA International Convention under his guidance. These experiences gave me the confidence to set high expectations for myself, and I have subsequently become a leader in my musical organizations.
Because of his constant involvement and service to the International Clarinet Association, I was afforded limitless access to the ICA's database of clarinet knowledge. And instead of keeping his newfound knowledge to himself, he was constantly sharing what he had learned and introducing me to new clarinet experts. In fact, he was constantly reminding me to use the ICA's online resources for an independent study project, reminding me to check my ICA magazine for performance tips, and sign up for the competitions run by the ICA. As you can imagine, his sharing of his increasing knowledge benefited me greatly. Dr. Stanek is well-deserving of the Honorary Member award not only for all of his service to the International Clarinet Association but for improving the clarinet world through his influence.
From Dr. Robert Spring:
I've known Alan, or about Alan since I was in college at Michigan. John Mohler, my clarinet professor, and Alan's, used to talk about him and I read about him in the Clarinet Magazine. When I started to attend ClarinetFests in the early 80's I got to know him as a friend and professional colleague. I felt so fortunate to be able to hang out with the leaders of the organization!
In March of 1994, I played a concert in Virginia, and Gerry Errante and I went out for adult beverages after. He told me that the ICA needed a place to hold the clarinet congress, as it was known then, for the summer of 1995. After he bought several rounds, I agreed to host! Alan, Gerry and Howard Klug helped me run the event. In fact, I believe that was the first time we used the term, "ClarinetFest", and I believe this might have been Alan's idea!
After that, Alan called me to ask if I would run for the board. For some reason, I agreed! At the beginning, I was on the board with Alan, Gerry, Maurita Mead and Julie DeRoche. What fun we had! Alan was there for me all the time. This was the early days of e-mail, so I called him many times for advice. He was always available and always had advice that was solid. I value those days as some of the most rewarding days I've had as a clarinetist.
Alan and his wife became friends, and we spent many evenings at ClarinetFests talking, and I spent a lot of time listening to the history of our organization, something he had so much knowledge of, and so many stories. His leadership of the group lived on through my presidency and on until the present. He is always the voice of reason, and he loves the ICA and the clarinet.
I was so happy at the board meeting in Ostend to hear that he was being given this award. He has given so much to the organization and to the clarinet. What a joy it has been to know Alan and to call him my friend.
From Dr. Robert Walzel:
I first met Alan Stanek when I was in high school competing in the Young Artist Competition at the National Clarinet Clinic in Denver back "in the day." I don't recall a lot about Alan from those years, but I do remember him being a kind and encouraging gentleman who was very involved taking advantage of pressing the flesh with the many renowned clarinet performers, pedagogues, and scholars who attended. I subsequently saw Alan at several conferences over the years when I was in college and as I began my career playing and teaching.
I really got to know Alan much better when I was elected to the ICA Board of Directors in 1998. Alan was serving his 2-year term as Immediate Past President, having previously been integrally involved in the merger of the old International Clarinet Society and ClarinetWorks International. In his role as elder statesman on the Board, Alan was the voice of historic perspective for his eager and motivated Board colleagues (Julie DeRoche, Bob Spring, Maurita Murphy Mead, and I). Alan was a friend to all and an advocate for goodwill and collaboration for all clarinetists!
When I moved to Salt Lake City in 2001, I was delighted to learn that Alan and his wife Jan frequently traveled south from their home in Pocatello, Idaho to take advantage of "the big city." The occasional dinner or beverage after a performance was always a joy for Marcie and I. Alan also came to Salt Lake to take advantage of the great skiing in the winter and spring months. Even though Alan is the better part of 20 years my senior, he absolutely could ski circles around me. What fond and enduring memories together on slopes!
Not long after we moved to Kansas, Alan and Jan moved to Omaha, Nebraska to be near family. Although about the same distance from each other as we were in the Intermountain West, we are still trying work in a round of golf, and perhaps play a duet or two together. I value Alan as a friend and mentor. He is an example to all by continuing after his retirement to contribute to the organization for which he most certainly helped establish and shape over the course of time. We are all the better because of Alan's work and quiet dedication to the clarinet. What a wonderful tribute for Alan Stanek to be named an Honorary Member of the International Clarinet Association!