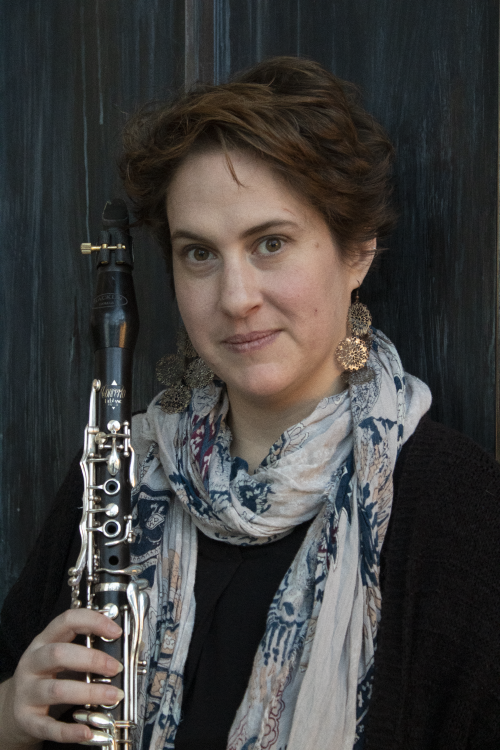 Sarah Manasreh
---
Editor, The Clarinet [Online]
Dr. Sarah Manasreh is Assistant Professor of Clarinet and Music Theory at the University of Wisconsin – Stevens Point where she teaches applied lessons, clarinet ensemble, single reed methods, music theory and aural skills. Prior to coming to UWSP, she was the clarinet professor at Alma College, the clarinet and saxophone professor at Albion College, and the instructor of clarinet and music theory at Lansing Community College. She has also taught various classes in music theory, applied clarinet, woodwind pedagogy, chamber music, aural skills, and woodwind methods at the University of Arkansas and Michigan State University.
As an active performer, Dr. Manasreh enjoys a diverse performing career throughout the United States and Europe. Currently, she serves as principal clarinet for the La Crosse Symphony Orchestra. Previously she served as principal clarinetist for the Alma Symphony, Symphony of Northwest Arkansas, and Arkansas Philharmonic, and as an auxiliary clarinetist in the Jackson Symphony, Central Wisconsin Symphony Orchestra, and the Fort Smith Symphony. Dr. Manasreh spent many years as an active woodwind doubler performing in jazz combos, big bands, and in Broadway productions such a Legally Blonde, Little House on the Prairie, Young Frankenstein, Mary Poppins, West Side Story, South Pacific, The Rat Pack is Back, and many more.
As a solo performer, Dr. Manasreh is an advocate for new music. Most recently she established the Big Black Blotch New Music Project which promotes and networks a diverse group of emerging composers. The inaugural season will result in 6 full recitals of music composed for clarinet, clarinet and narrator or clarinet and electronics.
Dr. Manasreh is an active member of the International Clarinet Association – most recently as a member of the social media committee and as the editor of The Clarinet Online. In addition to her duties with ICA, she has formed several student-led groups at UWSP that promote wellness and equity in music. Specifically, she established the Student Coalition for Equity in Music which provides students with knowledge on diversity, equity and inclusion and fosters student discussion and action within the field of music. In April 2021, she was elected as chairperson for the UWSP Equity, Diversity and Inclusion Policy Committee for the 2021-22 academic year.
Dr. Manasreh completed her Doctor of Musical Arts at Michigan State University with Dr. Elsa Ludewig-Verdehr. She earned her master's in music performance from The Royal Northern College of Music and her bachelor's in music performance from Florida State University.
email me