Originally published in The Clarinet 47/4 (September 2020). Printed copies of The Clarinet are available for ICA members.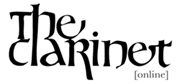 ---
"International Spotlight" showcases perspectives from the global clarinet community.
International Spotlight: The Clarinet in Africa and the International Clarinet Extravaganza
by Danré Strydom, ICA Continent Chair for Africa and Country Chair for South Africa
I recently interviewed a few established clarinetists in Africa to help give a basic outline of the current situation regarding clarinet playing opportunities and education in the selected countries.

Egypt
Amr Imam, professor of clarinet and saxophone at the American University in Cairo (AUC) in Egypt and principal clarinet of the Cairo Symphony Orchestra, writes that there are two professional orchestras in Egypt: the Cairo Symphony Orchestra and the Cairo Opera Orchestra. There are several ad hoc orchestra events as well as a student orchestra and big band at the Cairo Conservatory for students and high school learners. Advanced clarinet players can study clarinet at the faculty of music at the Helwan University. Imam states that classical music is not as popular as traditional Arab music and that playing the clarinet is not a popular choice among young children, but that the instrument is well-known and that those who do opt to learn to play the clarinet "like to play it." There is some support from the government for classical music, but as with many other African countries, this is not enough to solve many of the financial problems that the institutions have.
Zimbabwe
Angela Wilde, clarinet teacher based at a private school called Hellenic Academy in Harare, Zimbabwe, provided quite a bit of information on clarinet activities in her country. According to her, classical music is rather active and they are quite busy with teaching the youth:
We have a fairly large music department… it is probably the largest music department in the country. There are very few clarinet teachers here in Harare. I am the only qualified clarinet teacher based in Harare. There are only three schools that have an orchestra and wind band. I always enter my private students into the Eisteddfod, and then we do ABRSM-based exams normally in the second term. Unfortunately, the ABRSM examiners will not come to Zimbabwe anymore because of the political situation. For the more advanced ones – they will do the examinations out of the country, normally in South Africa although sometimes we have gone to Zambia for those exams.
The National Musicamp Association of Zimbabwe is a camp that has been running for about 56 years and is held in the April school holidays. It is a weeklong camp that caters to instrumentalists and choristers of Grade 4 level and above. There are universities here, but none that specialize in music. They may have ethnomusicology programs, but nothing that focuses on Western classical music. All music studies need to take place out of the country. I would say about 20% of my students have their own instruments. We do not have any music shops here in Zimbabwe. All of the reeds and mouthpieces/cleaners have to be brought in from other countries.
South Africa
South Africa has various music schools and institutions where young learners have to opportunity to take clarinet lessons. There are also several universities where students can study clarinet, including the University of Cape Town, University of Stellenbsoch, University of Pretoria and the University of the Free State. The University of Cape Town and the University of the Free State have full-time employed clarinet lecturers. One of the most prestigious institutions for school-going learners is the Hugo Lambrechts Centre in Cape Town. Established and sought-after clarinet lecturers Liam Burden and Charlene Saayman briefly elaborate on the institution and the opportunities they create for young clarinet players.
Based in the Western Cape of South Africa, the Hugo Lambrechts Music Centre is one of three Western Cape Education Department Music Centres. Founded in 1986 with the late Leon Hartshorne, a clarinetist and respected pedagogue as principal, the Hugo Lambrechts Music Centre has over the years produced many excellent young clarinetists who have gone on to careers both locally and internationally. Learners have the opportunity to perform as members of three level-appropriate wind bands as well as the Hugo Lambrechts Symphony Orchestra for the most advanced learners. Competitions and Eisteddfodau provide performance opportunities for learners across the Western Cape. Concerto Festivals hosted by ArtsCape and the Hugo Lambrechts Music Centre give aspiring young musicians the opportunity to perform as soloists with symphony orchestra. The Hugo Lambrechts Music Centre currently has three clarinet teachers, namely Dr Arisa Voges (principal), Liam Burden (departmental head of the woodwind department) and Charlene Saayman. The Western Cape is lucky to have many schools with exceptional wind band programs that produce many young musicians and clarinetists, all contributing to a vibrant musical life.
The ZA International Clarinet Extravaganza
The first International Clarinet Extravaganza hosted in 2016 was a tremendous success, and it has grown into a major South African classical music event. The extravaganza took place this year from January 28 to February 1, 2020, and was hosted by the Odeion School of Music, University of the Free State in Bloemfontein. The objective of the festival is to expose South African clarinetists of all ages and levels as well as educators to current international clarinet trends, excellent artistry and the opportunity to receive master classes from top clarinet pedagogues. The 2020 extravaganza included eight concerts, workshops, individual masterclasses, various competitions and a festival clarinet choir. The 2020 guest artists were Eddy Vanoosthuyse (Buffet Crampon Artist), Severine Sierens (Buffet Crampon Artist), Bence Szepesi (RZ Instrument Artist) and Danielle Rossouw. Danré Strydom (Buffet Crampon Artist) was curator of the extravaganza and also taught various master classes and performed at the gala evening concert.
Participants from seven different provinces attended the weeklong event and all players had several individual master classes. The age of the participants ranged from 6 to 76 years old. Each day there were four master classes happening simultaneously in the various Odeion School of Music venues. There were three of these sessions per day, with a professional accompanist at each venue. This gave young as well as advanced players the opportunity to perform their repertoire with an accompanist, which was a first for many players. Learners of all levels and experience received master classes and smaller ensembles were arranged for the less advanced learners to play in quartets to work on ensemble playing, sight reading and intonation.
Each afternoon there was a clarinet choir rehearsal. This was also a first for the majority of the participants. As it is a Beethoven year, the choir opted to play an arrangement of the first movement of the Fifth Symphony with the Free State Symphony Orchestra. The clarinet choir with more than 50 players and a symphony orchestra was a unique experience not only for the audience, but also for the participants and professional orchestra members. At this same gala event, all the international guests performed a solo work or concerto with the orchestra. The audience feedback was extremely positive and the newspaper review concluded it was a "gala concert that blew the audience away." The concert was live-streamed with listeners from all over the globe. Other concerts included a concert with the professional Odeion String Quartet. This concert was held at a beautiful venue outside of Bloemfontein, Warmkaroo, where guests received five-star canapés and drinks after the quintet concert. Another well-attended and extremely successful concert was the concert where the international guests performed with top South African collaborative pianists Cezarre Strydom, Anneke Lamont, Lesley-Ann Botha and Jana Matthee. These four pianists performed the wonderful concerto by Bach, BWV 1065, for four pianos and orchestra, with the Free State Symphony Orchestra as part of the gala evening.
As part of the aim to create a feel of unity among the players and to emphasize the "greatness" of the instrument, a giant clarinet of 6 meters was constructed from recycled material. This was displayed in the foyer of the Odeion School of Music and was a welcoming gesture to
all the participants.
The official partners for the event were the Odeion School of Music, Free State Symphony Orchestra, Odeion String Quartet, OSM Camerata, Buffet Crampon, RZ instruments, Free State Arts Trust, Rupert Foundation and the International Clarinet Association. There were also several local sponsors that were crucial in the success of the extravaganza.
A composition competition was introduced this year as part of the clarinet extravaganza and organizers were amazed at the amount and quality of applications. There were three categories: clarinet and piano, clarinet and string quartet, and clarinet and chamber orchestra. Interested players and teachers are welcome to contact the winners for a copy of the new compositions. The three winners were:
Clarinet and Chamber Orchestra
Chesney Palmer (Johannesburg) chesneypalmer1996@gmail.com
Sketches of Memory is based on a poem that deals with violence towards women … The piece has tender melodic moments and subtle shades
of color and mood changes that
capture serendipitous moments of innocence, somber chorale themes
that speak of purity and exciting moments of redemption.
Clarinet and String Quartet
Jeremy Hart (Cape Town)
j.hart.compositions@gmail.com
Oscillation is a piece which seeks to take two juxtaposed elements – that of the melody and harmony which are both organized by structures independent of each other – and unify them via a single point of common ground: the shared pitch which they both oscillate around.
Clarinet and Piano
Rexleigh Gay Bunyard (Johannesburg) rexleighsrhythms@gmail.com
HOOHA is a set of tiny fun pieces with tongue-in-cheek titles inspired by the playful abstract artworks of
a friend. A "Hooha" is a fuss, commotion or uproar (which soon dissipates). The germinal musical idea uses a play on major/minor third intervals and extended figures, in various mutations, with quirkily conversational accompaniments favoring minimal resources.
Another competition that formed part of the extravaganza was an art competition where young artists were invited to creatively portray a clarinet.
At the gala event, the award for the most promising festival participant was given to Naledi Dweba, a final year student at the Odeion School of Music. The award includes a scholarship to attend the prestigious international clarinet festival in Belgium, Clarinets on Stage (www.clarinetsonstage.be). Dweba stated,
The biannual International Extravaganza was an unforgettable week consisting of a daily warm-up class, lessons for all each day, ensemble rehearsals, classes on reeds and auditions, ample daily performance opportunities by participants and clarinet choir rehearsals. It was moving to see so many young South African clarinetists at the extravaganza and to see that the clarinet culture in South Africa is being developed through mediums of teaching the youth.
*  *  *  *  *
Detailed information about the complete extravaganza program and all the international artists and mentors can be acquired from the official Facebook Page ZA-International-Clarinet-Extravaganza. Interested guest performers, teachers and participants can also send an email to clarinetextravaganza@gmail.com for further information on the 2022 extravaganza.
---
About the Writer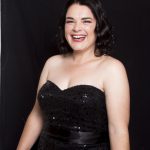 Danrè Strydom has established herself as one of South Africa's premier solo, chamber and orchestral musicians through her global concert experience. Born in South Africa, she began her musical training in neighboring country Namibia. After attending the Interlochen Arts Camp (USA), she began her formal studies with Heinrich Armer at the University of the Free State. She furthered her studies at Indiana University's Jacobs School of Music. She holds separate master's degrees in clarinet, early clarinet and bass clarinet performance from the Royal Conservatory at Ghent University and completed her Ph.D. at the University of the Free State. After playing clarinet in the award-winning Brussels Philharmonic from 2009 to 2013, she accepted a position as woodwind lecturer at the University of the Free State's Odeion School of Music. She is currently principal clarinetist of the Free State Symphony Orchestra, an International Buffet Crampon artist and Africa continent chair for the International Clarinet Association.