Originally published in The Clarinet 50/4 (September 2023).
Printed copies of The Clarinet are available for ICA members.
---
ICA Low Clarinet Festival 2023
This report from the Low Clarinet Festival in Glendale, Arizona, offers a look at the ICA's inaugural festival for low clarinets.
by Stefanie Gardner
---
Approximately 275 alto, basset horn, bass, contra-alto and contrabass clarinetists from all over the globe gathered at the very first ICA Low Clarinet Festival January 5-8, 2023 at Glendale Community College in Glendale, Arizona. Artistic Director Stefanie Gardner was assisted by members of the Artistic Leadership Team: Jason Alder, Jeff Anderle, Lara Diaz, Mike Lowenstern, Marco Mazzini, Jon Russell, Stephan Vermeersch, and Sarah Watts, alongside the ICA board of directors and staff including ICA Executive Director Jessica Harrie and ICA intern Rongbing Shen. The theme of "Community" was evident throughout the festival—young and upcoming players and seasoned icons of the low clarinet world intermingled, both inspired by one another!
The 2023 Low Clarinet Festival program showcased performers of all levels and backgrounds, embraced diverse programming, and featured equal representation of women. Events took place one at a time and all performances, master classes, presentations, and clinics were well-attended! Most of the attendees and performers stayed until the very end of the festival and were sad to see the wonderful event come to an end. From beginning to end, the festival atmosphere was welcoming, celebratory, and warm—a long-awaited celebration of the low clarinet community.
Some events were streamed on the ICA Facebook page and later on the ICA YouTube page for anyone not in attendance to watch, including master classes and the opening artistic committee ensemble concert as well as the massive participant low choir (at least 100 members) led by Arizona State University Director of Bands, Jason Caslor. Maricopa Community Colleges awarded Stefanie the ReImagine Grant for the festival, funding artist travel through valuable outreach concerts in the Glendale area for approximately 1,000 middle and high school students. The grant also paid for six commissions for low clarinet ensembles, adding incredible new pieces to our ever-growing repertoire!
The Low Clarinet Festival would not have been possible without the brainstorming of the ICA New Music Committee members and the following exhibitors and generous sponsors: Alea Publishing, Buffet Crampon, Clark Fobes Clarinet & Saxophone Products, Conn Selmer/Henri Selmer Paris, Corbin Clarinet Products, JD Woodwinds, Lisa's Clarinet Shop (Bruce Marking Repairs), Dr. Glenn Deibert, Glendale Community College, Lohff & Pfeiffer, North Country Winds, ReImagine Grant, Silverstein Works, Vandoren, and Walter Grabner's Clarinet Xpress. This festival would also not have been possible without the countless hours of the GCC, ASU, and Northern Arizona University student and community volunteers. Many thanks to faculty, staff, and administration for hosting this event at Glendale Community College.
Words cannot describe how happy the attendees and performers were to gather for this historical event. Jon Russell said it best after the first day: "My cheeks are sore from smiling so much, and it is just the first day." We are delighted to share a few of these incredible events in photos and social media posts reflecting the experience of the inaugural Low Clarinet Festival. Please share your favorite memories from the festival with us on Facebook and follow the ICA Low Clarinet Festival page.
The Low Clarinet Festival marked a new day in our history. Its success and enthusiastic reception ensures the Low Clarinet Festival will return biannually, so mark your calendars for January 2025!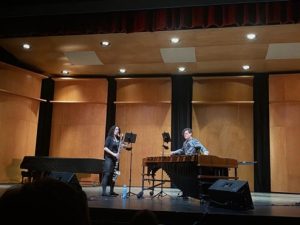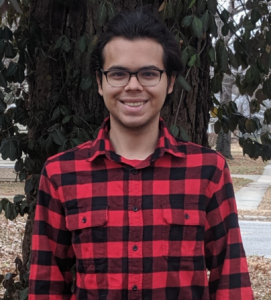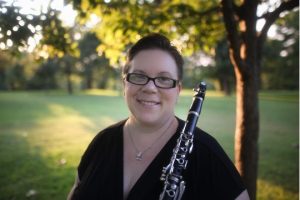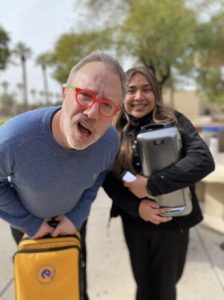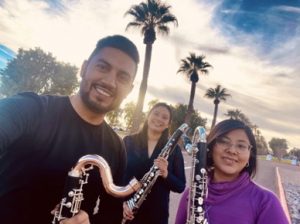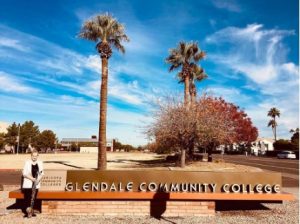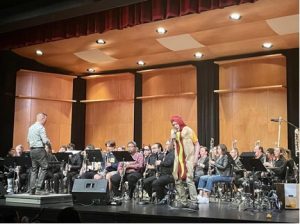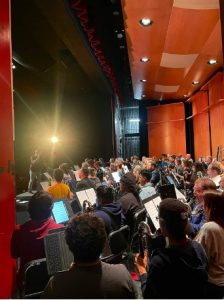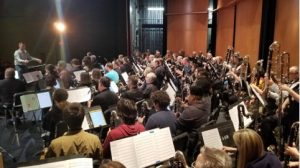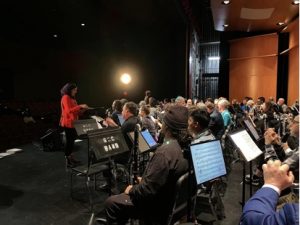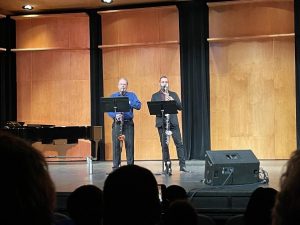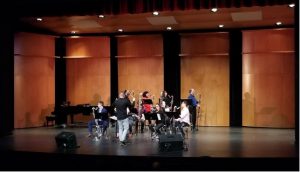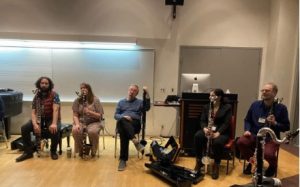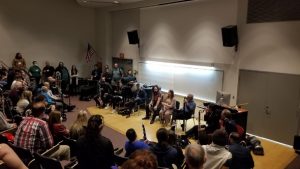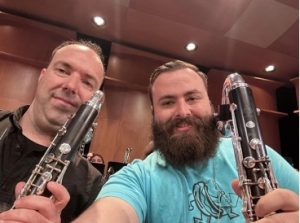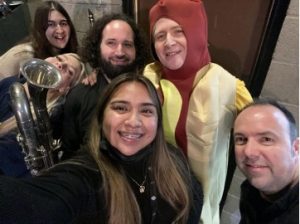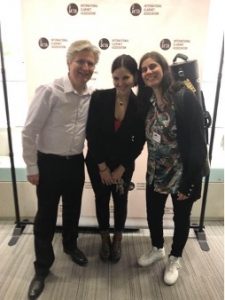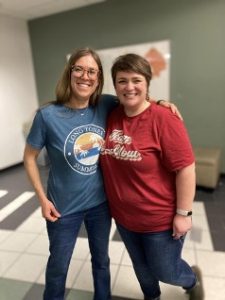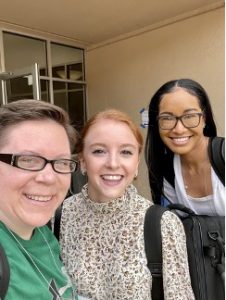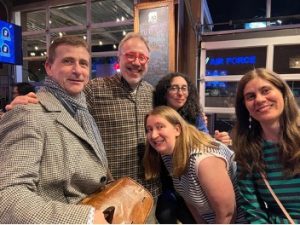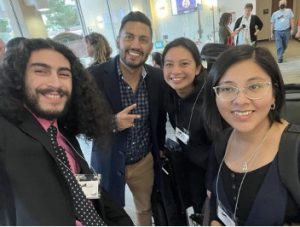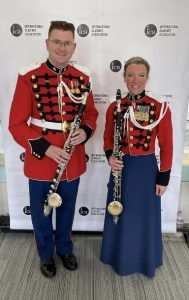 ---
Dr. Stefanie Harger Gardner is on the faculty at Glendale Community College (AZ) and maintains an active performance career, performing with Arizona Opera, the Phoenix Symphony, Red Rocks Chamber Music Festival, Seventh Roadrunner, the internationally recognized Paradise Winds, and grant-winning Égide Duo, whose mission is to commission, record, and perform music inspiring social change. Gardner has performed in concert with PitBull, Ceelo, Tony Orlando, Reba McEntire, Michael Bolton, David and Katherine McPhee Foster, Jordin Sparks, Weird Al Yankovic, Hanson, The Who, and Jason Alexander. Gardner's chamber music albums are recorded on the Soundset label and can be heard on iTunes, Spotify, and YouTube. Gardner is a Henri Selmer Paris/Conn-Selmer Performing Artist playing Privilege clarinets, a Silverstein Pro Team Artist, and uses Selmer and Vandoren mouthpieces.
---