ClarinetFest® 2023 in Review
---
ClarinetFest® 2023 Day 2
Pedagogy Pathways
An Hour with Elsa Ludewig-Verdehr
by Margaret Donaghue and Michael Walsh
---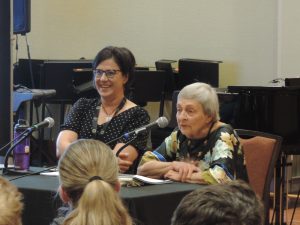 Salon D was packed, and the room was buzzing as so many of Dr Verdehr's students, admirers, and fans were gathering to be as always, inspired by this icon of clarinet pedagogy, Elsa Ludewig-Verdehr.  Kim Cole Luevano acted as moderator and guided the discussion beautifully.
Dr. Verdehr talked about her primary teachers, and their impact on her; primarily Stanley Hasty, Keith Stein, and Ignatius Gennusa.  She discussed the idea that for the learning process to be most effective, lessons should be fun, as well as full of discipline and hard work. She also mentioned the goal of always making something more musical in lessons, not just focusing on technique.
She discussed the challenges she faced as a woman in the field. An example of dealing with these gender biases was initializing her first name on applications to avoid being rejected from auditions simply due to gender. She also mentioned an interview where to assuage their concerns, she basically promised to not get pregnant.
Dr. Verdehr spoke at some length about her trio, and the 'making of a medium'. It is incredible how impactful the trio has been in developing the clarinet/violin/piano trio into a common genre. The list of composers who have written for her trio is staggering, and the clarinet community is the beneficiary of this foresight and vision.
Dr. Verdehr has a new book in the process of publication, based on the exercises she has developed over the years. These are exercises that she has found useful not only for her students, but for herself as well. The concept of the book is that there are multiple exercises available to address the same or similar issues. The player chooses those that are most impactful for them based on context. She mentioned that it is not her plan that a student necessarily plays the book cover to cover. Personally, I cannot wait for the book to be released! As someone who did not have the good fortune to have studied with Dr. Verdehr, I am beyond excited to have access to these exercises and insights into her teaching tools.
It was a privilege to spend this time listening to Dr. Verdehr and get a glimpse into her journey as a clarinetist and pedagogue. As always – inspiring.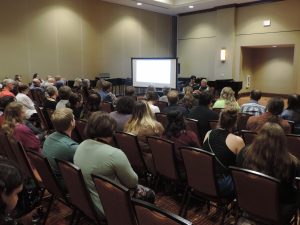 ---