ClarinetFest® 2022 Frequently Asked Questions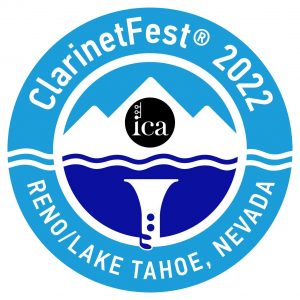 Where: ClarinetFest® 2022 will take place in Reno/Lake Tahoe, Nevada, USA at the Peppermill Resort in Reno, a Four Diamond AAA property. A free round-trip shuttle service will be available to take conference attendees directly from the Reno International Airport to the Peppermill Resort. For those traveling by car, the Peppermill has provided free parking (valet or self-park) with your hotel room reservation.
---
When: June 29-July 3, 2022
---
The Artistic Leadership Team: Christy Banks, Joshua Anderson, Soo Goh, and Jessica Lindsey 
---
Theme: The Artistic Leadership Team looks forward to presenting a wonderfully diverse and comprehensive program centered around the theme of Connecting People, Ideas and Cultures.
---
More about this event: The conference will feature performances by the Reno Philharmonic Orchestra as well as emerging and established artists in solo and ensemble settings. The conference site will provide ample space for events and exhibits all in one convenient central location. The Peppermill is offering ClarinetFest® attendees several different price points for onsite lodging; there are nearby hotels to choose from as well. Additionally, the conference site has a variety of restaurants on the property. The city of Reno offers world-class entertainment and dining options within the city and is just a 30-minute drive to the beautiful Lake Tahoe resort area.
---
How can I submit a performance or presentation proposal?
International Clarinet Association members are invited to submit performance and presentation proposals for ClarinetFest® 2022 linked to the theme of Connecting People, Ideas and Cultures. The committee seeks to have a wide selection of diverse performances and presentations and encourages participation by our members from all across the globe.
The maximum time allotment for a performance or presentation proposal is 25 minutes. The deadline for applications is October 1, 2021.  
Proposals can be submitted via newly created Google Forms. There are two separate forms: one for performance proposals, and one for lecture and workshop proposals.
Submit a lecture/workshop proposal
Please contact ICA Executive Director of Operations Jessica Harrie at [email protected] if you have difficulty completing the form.
Please note: There is a $20 application fee to submit a proposal. This fee can be paid by following the link in the proposal form on ICA's website. Applications without a fee payment on file will not be considered.
Performing in an evening concert is by invitation only. Evening concert performers are invited by the Artistic Leadership Team often in consultation with the ICA and with ClarinetFest® sponsors. 
Vendor registration will be open in late August or early September.
---
How do I register as a participant? Visit the ClarinetFest® 2022 event page on our website to register.
---
How can I reserve a room at the Peppermill  Resort?
Room reservations for ClarinetFest® 2022 in Reno/Lake Tahoe, Nevada USA, are now open. ClarinetFest® 2022 will be held June 29-July 3, 2022 and discounted room rates are available beginning June 27, 2022 if you wish to arrive early. You can make reservations by clicking the link here.
We have limited rooms available at the discounted rate ($130/$160) at the Peppermill Resort and we encourage you to reserve as early as possible.
If you have questions about the Peppermill Resort, you may reach them at 1-866-821-9996 or visit their website at https://www.peppermillreno.com
---
Who should I contact if I have a question about this event? General questions can be sent to [email protected]
---
We look forward to seeing you in Reno/Lake Tahoe for ClarinetFest® 2022!