ClarinetFest® 2016 is upon us! In under one week, clarinetists from all over the world will meet together in beautiful Lawrence, Kansas to share wonderful music, in-depth scholarship, and friendly conversation.
The full schedule can be viewed HERE.
This festival is made possible by the generous support of our sponsors. This year's sponsors will be providing you with some of the most unique concert programs that ClarinetFest® has ever offered. Here's a look at some of the fantastic offerings.

Platinum Sponsor Backun Musical Services will be bringing you an incredible concert experience titled "An Unlikely Muse." The concert will explore the muses that inspired the genius of Johannes Brahms. Performers include Harry Clark, playwright,Jack Gilpin, as Richard Mühlfeld, David Shifrin, clarinet, André Watts, piano, and the Miró Quartet. The concert will be held at7:30 pm on Wednesday in the Lied Center Auditorium. The concert was underwritten with the support of Reach Out Kansas, Inc., Zakoura Family Foundation, Smithyman & Zakoura, Chartered.

On Saturday in the Lied Center Auditorium at 8:15 pm, attendees will be treated to the Final Evening Extravaganza, which is sponsored by our Platinum Sponsor Buffet Crampon. This concert features an all-star cast including Sauro Berti, bass clarinet, J. Lawrie Bloom, bass clarinet, Philippe Cuper, clarinet, Pierre Génisson, clarinet, Jonathan Gunn, clarinet, Alcides Rodriguez, bass clarinet, Eddy Vanoosthuyse, clarinet, and Ellen Sommer, piano, performing some of the repertoire's most beloved works. There may even be a special guest surprise.

Our Gold Sponsor D'Addario Woodwinds has made possible our "Concerto Night" performance on Friday night at7:30 pm in the Lied Center Auditorium. Conductor David Neely will lead the Kansas Sinfonietta in performance with Benjamin Lulich, clarinet, Kirsten Gunlogson, mezzo-soprano, Lee Livengood, clarinet, Eddy Vanoosthuyse, clarinet, Jonathan Gunn, clarinet, Ricardo Morales, clarinet, and Stephan Vermeersch, Roco Parisi, Sauro Berti, and Richard Nunemaker in a premiere of Four New Brothers for 4 Bass Clarinets and Orchestra which was commissioned for this event.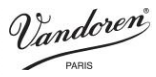 On Thursday night at 8:15 pm in the Lied Center Auditorium,Our Gold Sponsor Vandoren will be bringing you clarinetistEddie Daniels with the ClarinetFest® All-Star Big Band, conducted by Dan Gailey. The program will be a celebration of the past and a look at the bright future ahead for the clarinet in jazz settings. Daniels will be joined by an all-star big band featuring many of Kansas City's top jazz musicians, and some sax section "doublers" that will be very familiar to the ICA.

Silver Sponsor RZ Woodwind Manufacturing will be presenting a fantastic recital featuring Milan Rericha, clarinet and Fatima Alieva, piano. The concert will occur in the Swarthout Recital Hall at 10:00 amon Thursday. Works to be featured include Debussy Première Rhapsodie, the Artie Shaw Concerto, Rossini's Introduction, Theme, and Variations, the Sonata for Solo Clarinet by Denisov, and other notable works.


Selmer, a Bronze Sponsor, will be hosting the Selmer Artists Recital, which will be on Thursday at 2:30 pm in the Crafton Preyer Theatre. Clarinetists to be featured in the concert includeJonathan Holden, clarinet, Michael Norsworthy, clarinet, Wesley Ferreira, clarinet, and Kimberly Cole Luevano, clarinet. The concert will close with a performance by the HAVEN TRIO, comprised of Kimberly Cole Luevano, clarinet, Lindsay Kesselman, soprano, and Midori Koga, piano.

On Saturday, at 4:00 pm in the Crafton Preyer Theatre, Bronze Sponsor Silverstein Works will be presenting "Homage to Astor Piazzolla." Performers include clarinetists Blake Arrington, Sauro Berti, David Blumberg, Mary Alice Druhan, Joshua Gardner,Stefanie Gardner, Caroline Hartig, Tod Kerstetter, Maryanne Lacaille, Meghan Merciers, Ron Odrich, Rocco Parisi, Thomas Piercy, Milan Rericha, Raphael Sanders, Steven Silverstein, Stephan Vermeerschand Jiung Yoon on piano. The concert will feature two world premieres alongside a work by Piazzolla.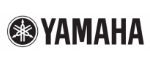 Our Bronze Sponsor Yamaha will be bringing you the presentation "How to Incorporate Elements of Dalcroze Eurhythmics into Your Clarinet Practice and Teaching." The presentation, led by Lori Baruth, will allow attendees to learn how Eurhythmics can lead to better musicianship through the internalization of pulse, rhythm, and subdivision. It will also explore tension and release in music through fun activities.  The presentation will be at 3:30 pm on Saturday in the Inge Memorial Theatre.
These are just a sampling of the events in store at ClarinetFest® 2016. Don't forget to visit the sponsors in the exhibition hall to see what incredible products they have brought.