This article is part of a new series called Clarinet in the Time of COVID that aims to help clarinetists find the most recent and important information regarding the evolution of our field as a result of the COVID-19 global pandemic. If you have information that you would like to share as a part of this series please contact Jenny Maclay at [email protected].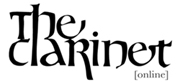 ---
Pedagogy Corner
by Paula Corley, ICA Pedagogy Chair
"The Times They Are A-Changin" – Pandemic Perspectives for Performing and Teaching
---
When Bob Dylan recorded his iconic song "The Times They Are A-Changin" in 1963, he said, "I know I had no understanding of anything. Something had just gone haywire in the country." Sound familiar? Change is now the constant in our current environment. In this article, we hear perspectives from researchers, performers, teachers and administrators about how the pandemic is changing our musical lives.
Research regarding performance safety is a top priority. Kirk D. Moss, chair of the Department of Music and Theatre at the University of Northwestern – St. Paul, is the editor of a study conducted in May, 2020, at the Freiburg Institute for Musicians' Medicine in conjunction with the University Hospital and University of Music Freiburg (Germany). This particular study was a collaboration with five physicians whose specialties include psychotherapeutic medicine, ear-nose-throat, infection prevention and hospital hygiene, virology, anesthesiology and critical care. Although this is only one of many studies ongoing, the findings are encouraging for clarinetists. Here are their findings:
There is no increased risk of droplet infection when playing clarinet. No droplets are released directly into the environment from brass instruments and woodwind instruments that utilize a reed. However, the flute can release droplets into the environment because of how the tone is produced. When playing flute, the air "splits" the embouchure hole, with some going into the instrument and some into the environment.
Aerosols do not reach the room air directly from the mouth opening when playing clarinet. When air is blown into a woodwind (flute excepted) or brass instrument, aerosols go into the instrument and can only escape through tone holes or the bells (brass instruments). Research is still pending on how much aerosol is released.
Performance distancing works. Playing any wind instrument requires an intense air stream. Since no conclusive evidence exists about virus in outgoing air, experts suggest a distance of 6.5 feet between performers. The study concluded that the risk of droplet infection when observing this distance protocol was very low.
Structural and organizational protocols are necessary for face-to-face private lessons. Based on this study, experts agree that online lessons are still the best option, particularly for those in a high risk group. If face-to-face instruction occurs, the following protocols are suggested: 1) install a partition between teacher and student; 2) teachers should wear a mask; 3) ventilation breaks should be taken every 15 minutes; and 4) the 6.5 foot performance distancing between student and teacher applies.
We need to adapt. Fred Bronstein, dean of the Peabody Institute of Johns Hopkins University, emphasizes the importance of remaining flexible when thinking about music in the pandemic:
One thing we teach our students at Peabody is that, as artists, you have to become as flexible as possible. This was true even before the pandemic. But the pandemic is a genuine life lesson on adapting and being flexible in what it means to create a performance for an audience. There are always going to be new and different ways to reach audiences, and we're seeing this take shape in real time.
Boris Allakhverdyan, Los Angeles Philharmonic principal clarinetist, said the cancellation of orchestra rehearsals and performances has completely changed his daily life.
I no longer practice and prepare the pieces I would have normally. Instead, I spend a lot of time practicing and learning non-orchestral pieces – mostly solo and chamber works – watching a lot of concerts online, and reading. I think this pandemic has provided all of us extra time to think, to analyze, to see things from a different angle. While I do miss playing live concerts and seeing my students face-to-face, I am finding myself constantly trying to think of new ways to satisfy this ache and passion I have for music.
Online teaching has exploded. There are countless apps, videos and virtual classes everywhere. While some educational institutions have shortened schedules, implemented social distancing and developed other protocols, others are offering online instruction only. Almost everyone has embraced technology out of necessity. However, teaching clarinet online is not a new concept. Boris was teaching online before the pandemic. He believes students feel more comfortable playing behind a home computer screen than they do in face-to-face settings:
This can take a lot of pressure off from getting nervous in front of a live audience and possibly not presenting their full potential. The downside to online master classes or teaching – aside from technical hiccups – is that you cannot hear the subtle nuances in clarinet tone, dynamics, etc.
Rachel Turgoose launched RMT Music in the fall of 2019 to provide online instruction. With limited startup funds and a lot of determination, Rachel's first step was to hire a business coach who taught her the importance of fee equality. All students should pay the same, regardless of circumstance.
Rachel said,
Student attrition is low. I check in regularly with parents and ensemble teachers to make sure everything is going well. If there are any issues, I try to resolve them as quickly as possible. Parents have access to the same information as the student, especially practice logs and lesson feedback. The majority of them thank me regularly for having a system and site that works easily and quickly. Parents are especially happy to have a normal routine for their kids.
Rachel now manages ten other teachers who also provide online instruction through her site. She uses Music Staff, a platform that is comprehensive with options for scheduling, payment, teacher feedback, practice logs, assignments, and a calendar function that sends Zoom links to students automatically at their assigned lesson time. To grow her business, Rachel went to the market with the most need – local school districts. She started by contacting music supervisors and team leaders with her idea, and Rachel is now ready to expand the business and create a scholarship program.
Motivation is challenging. Clarinetist Nicolas Baldeyrou is known for his playing expertise, creative arrangements and videos. He also maintains a studio of aspiring professional clarinetists. When asked about the challenges of instruction as a result of the current environment, he had this to say:
The biggest change is that I'm not able to play with them and accompany them when online. I love to play the accompaniment – on piano or clarinet – but it doesn't work well with the online "delay." I miss the direct contact with students and find it more difficult to inspire and motivate them. That's the reason I do the video projects with them, with very challenging parts and new things to master like playing with earphones and a click track.
Nicolas assigns his students extended techniques that require a lot of time on task including double-tonguing, circular breathing, and slap-tonguing. He also introduces students to new styles of playing and repertoire to keep them moving forward. Nicolas's personal daily practice routine includes the Jeanjean Vade-Mecum and new repertoire daily. He also learns all of the non-clarinet instrument parts for the imaginative videos he records. "The Françaix concerto was really tough, especially with the flute parts!"
Boris advises his students to be patient, continue to work hard, and stay focused on your goals despite these circumstances. "Believe in what you believe in. Learn new things from people who inspire you most. Reach out, stay connected and remain positive. Embrace this extra time we have all been given."
What changes should we expect in schools as a result of the coronavirus pandemic? Schools play a major role in the future of music teaching and performing. Most of us got our start in a school setting where we learned how to play and perform music. A decrease in music enrollment in school settings will have significant impact. Dr. Lauryn Evans is superintendent of the North Kitsap School District in Washington state and serves on a statewide task force to address how music instruction might look going forward. She provided these thoughts about possible changes in the North Kitsap School District:
If we are open in any manner, I would anticipate that we'd see a move to chamber or small ensembles and no more large group rehearsals and performances for some time. If we are completely online again, this will present a significant challenge to our performing arts classes. Right now, our instrumental music classes are struggling to continue. Teachers are orchestrating small group and individual music study. I am unsure how sustainable this is for the long term. Statistics show that the academic core is taking students longer to work through, giving less time for the "elective" classes such as music. I think the arts will struggle to maintain student interest with the lack of the large performances that are typically the highlights of any music program.
Although no one can predict the future, we do know this: how we experience music has changed and will continue to do so, maybe permanently. Lisa Urkevitch, at the College Music Symposium in May 2020, noted that this time can be an era of opportunity in which individuals are "…oving more quickly, becoming entrepreneurs, creating companies, sharing new sounds and ideas, devising useful platforms, (and) elbowing into the room. Extraordinary opportunities lie before us."
---
Contributors
Boris Allakhverdyan, Principal Clarinet, Los Angeles Philharmonic
Nicolas Baldeyrou: Radio France Orchestra Philharmonique, Conservatorie National Superieur Music and Dance, Lyon
Dr. Laurynn Evans, Superintendent of Schools, North Kitsap School District, Washington
Kirk D. Moss, Ph.D., Chair, Department of Music & Theatre, University of Northwestern – St. Paul
Rachel Turgoose, RMTMusic.com, Reed Geek representative
---
References
Spahn, Claudia, and Bernhard Richter. "Risk Assessment of a Coronavirus Infection in the Field of Music
– Second Update of 19 May 2020." Translated by Scott Swope and Kirk Moss. Risk assessment.
Accessed June 4, 2020. https://www.mh-freiburg.de/en/university/covid-19-corona/risk-assessment.
"The Enduring Value of the Arts in the Age of Social Distancing." The Hub, April 29, 2020. www.hub.jhu.edu.
Walsh, James D. "The Coming Disruption." The Intelligencer. May 11, 2020.
Urkevich, Lisa A. "Our Rebirth: Reshaping the Music Discipline after the Covid-19 Pandemic." College Music Symposium, May 1, 2020. https://symposium.music.org.
Elliott, Hannah. "Forget Baking. During Covid-19, You Need to Learn How to Have a Conversation." Bloomberg News, May 13, 2020.
---
Resources
For updates and a copy of the complete coronavirus study for instrumentalists and vocalists: https://www.mh-freiburg.de/en/university/covid-19-corona/risk-assessment
Proceedings of the National Academy of Sciences (www.pnas.org) conducted a study titled "Identifying Airborne Transmission as the Dominant Route for the Spread of Covid-19." This study is ongoing and updated frequently. https://www.pnas.org/content/pnas/early/2020/06/10/2009637117.full.pdf
The National Association for Music Educators is supporting a study on the effects of COVID-19 and the return to the rehearsal hall. The study examines aerosol rates produced by wind instrumentalists, vocalists and actors, and how quickly those aerosol rates accumulate in a space. Go here for the latest information: https://nafme.org/nafme-supports-arts-coalition-study-effects-covid-19/.
Higher Ed Music Lessons in the Time of COVID-19 (Facebook Group): This group is for sharing strategies, successes, failures, platforms, etc. that we encounter or develop in our work as studio teachers in the academy facing the challenge of teaching during a pandemic.
Music Educators Creating Online Learning (Facebook Group): a repository and help center for online music teaching.
Covid response updates from College Band Directors National Association that include instructional models for applied lessons and chamber ensembles, mental health awareness, research based guidelines for safe rehearsals: https://www.cbdna.org/covid19
Covid response updates in an online forum (guest login required); sponsors of safe instrumental rehearsal research ongoing: www.americanbandmasters.org; http://band-chat-2020.freeforums.net
The National Association of Music Merchants offers free access to a large amount of COVID-19 information including how to properly clean instruments and mouthpieces, and suggestions for maintaining a successful online instruction business: https://www.nammfoundation.org/projects/namm-foundation-covid-19-resources