ICA Plays On! 2021 Video Premiere: W.A. Mozart, Clarinet Concerto Mvts. 1 and 2 – Jhoan Sebastian Rubiano Saavedra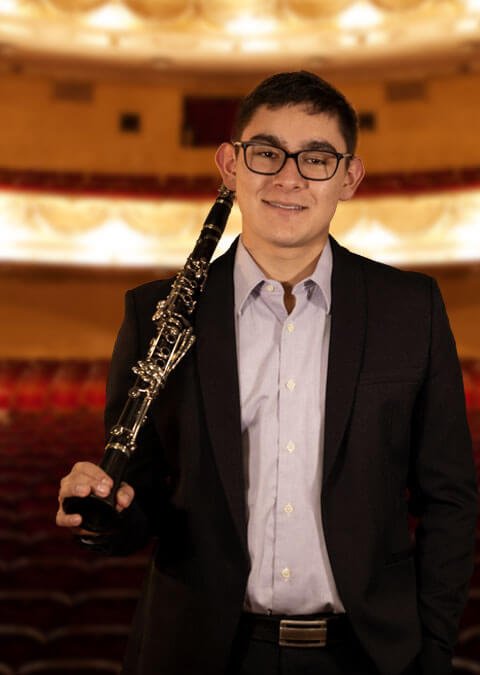 Premieres on January 29, 2021 at 3:30 pm EST as part of ICA Plays On! 2021
Join young clarinetist Jhoan Sebastian Rubiano Saavedra in a performance of the first two movements of the Mozart Clarinet Concerto, K622.
---
About the performer:
Jhoan Sebastian Rubiano Saavedra is a Colombian musician and studies at the National University of Colombia with Jose Gomes, he began his musical studies in his hometown with maestro Hernando Pinzón, after he has studied with some teachers such as Ranieri Chacón, Hector pinzón, and Fredy Pinzón. He has had national and International tours with the Young Philharmonic of Colombia prestigious concert halls such as Musikverein Goldener Saal (Vienna), Tonhalle (Zurich), Konzertaus Freiburg, Liederhalle (Stuttgart), Brucknerhaus (Linz), Alte Oper (Frankfurt), Cologne Philharmonie, and under the baton of directors such as Andres Orozco-Estrada, Lawrence Renes, among others,, he has been awarded in some national and international competitions.
When: 01/29/2021 | 3:30 pm
Featuring: Jhoan Sebastian Rubiano Saavedra
Join concert Here
Back