ICA Plays On! 2021 – Millennial Musicians with Laura Campbell, Vince Dominguez, and Chase Miller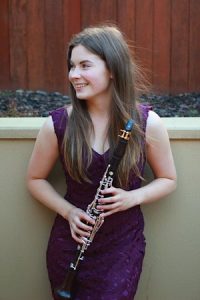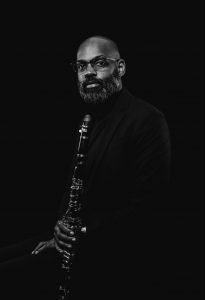 Join Laura Campbell, Vince Dominguez, and Chase Miller as they discuss the various aspects of being a millennial musician.
---
About the presenters:
Laura Campbell is a woodwind musician from Melbourne, Australia. She specialises in clarinet performance and teaching woodwinds including clarinet, saxophone and flute. Laura completed her Bachelor of music under clarinetist David Griffiths, and received masterclasses from musicians including Sabine Meyer and Paul Meyer. Laura has used her music experience to create her own career pathway, through becoming a woodwind teacher both privately and in schools, as well as creating a name for herself on social media under @laura_clarinetist on instagram, and launching her successful business Virtual Concert Band.
Dr. Vince Dominguez is an accomplished clarinetist, music educator, creative consultant, and advocate for minorities in music based in Providence, RI. An in-demand clinician and performer, he regularly presents guest lectures on entrepreneurship and professional development at conferences and universities across the country. As the owner of Tonal Memories Creative, a consulting business founded in 2014, Vince uses his experience and knowledge as a self-made creative to help others discover their voice in today's ever-changing world. Vince completed his DMA at Arizona State University in April 2020 where he held one of two competitive graduate teaching assistantships. His doctoral project featured three new works for clarinet by Mexican composers, Victor Ibarra, Hilda Paredes, and Juan Trigos, each underscoring current sociopolitical issues in US Latin America. For more: www.vincedominguez.com
Clarinetist, Chase Miller is an active performer and Teaching Artist in the central Kentucky area. Currently, he is the Program Director of CKYO-MusicWorks, which is Central Kentucky Youth Orchestra's El Sistema program. As well as Adjunct Clarinet Instructor at Transylvania University in Lexington, Kentucky. He was one of two selected to represent Kentucky in SouthArts' inaugural 2020 Emerging Leaders of Color Professional Development Program. June, 2020 The Kentucky Governors School for the Arts awarded Chase with the Annual Marlene M. Helm Alumni Achievement Award. Which was created to honor an outstanding alumnus or alumna for their contribution to the arts in their home community, their service to the Governor's School for the Arts, and the dedication to enriching the state's artistic future. Chase earned his bachelors degree from the University of Kentucky (UK) and Masters in Clarinet Performance at University of Arizona (UA). His teachers include Dr. Scott Wright, Mr. Jerry Kirkbride, and Dr. Jackie Glazier.
When: 01/31/2021 | 5:00 pm
Featuring: Laura Campbell, Vince Dominguez, Chase Miller
Join lecture Here
Back