Clareidoscope: Say Goodbye to Awkward Articulation with David Cook and Cassie Keogh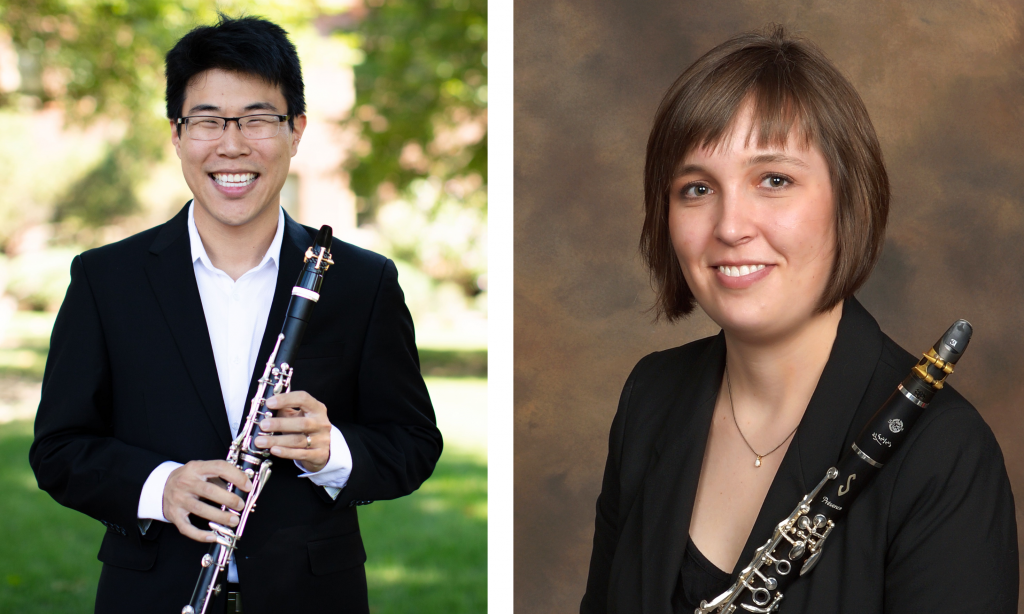 "Say goodbye to awkward articulation…"; The biggest challenges with articulation come down to three basic principles: placement on the reed, part of the tongue touching the reed, and keeping air going through articulation. Since we can't see inside our mouths, describing is also difficult. So, instead, we will work through three simple exercises that help us articulate clearly and cleanly with ease. All ages and expertise are welcome, especially junior high and high school students!
David Cook is Principal Clarinet of the Millikin-Decatur Symphony Orchestra and clarinetist for the Appian Duo and the Greyline Duo. Past performances include ClarinetFest®, the College Music Society National Conference, the NACWPI Conference, the American Single Reed Summit, and the Texas A&M University-Commerce Clarinet Colloquium. David is Assistant Professor of Clarinet at Millikin University and a clarinet faculty member at Blue Lake Fine Arts Camp. David's principal teachers include Suzanne Tirk, Chad Burrow, Theodore Oien, and Kennen White. David is a Buffet Crampon USA Performing Artist and a member of the Silverstein Works PRO Team. For more information, visit davidcookclarinet.com. Cassie Keogh is Assistant Professor of Clarinet at North Dakota State University. Past performances and presentations include ClarinetFest, the Sonorities Festival of Contemporary Music in Belfast Northern Ireland, the Society for ElectroAcoustic Music of the United States (SEAMUS), College Music Society National and Regional Conferences, and the National Association of Collegiate Wind and Percussion Instructors. Cassie currently serves as North Dakota State Chair of the International Clarinet Association (ICA). Her teachers include Suzanne Tirk, Elsa Ludewig-Verdehr, and Maxine Ramey. Cassie is a Selmer Paris Artist.
When: 04/10/2021 | 4:12 pm
Featuring: David Cook, Cassie Keogh
Join lecture Here
Back