Clareidoscope: Performance Suggestions in Voxman's Concert and Contest Collection with George Stoffan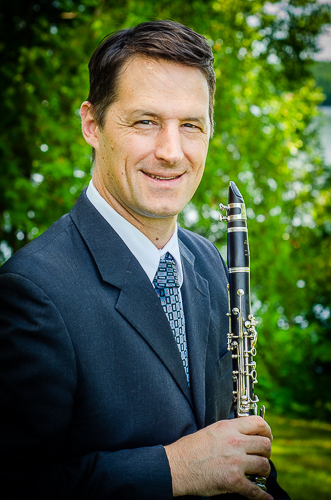 Some Performance Suggestions in Voxman's Concert and Contest Collection. This presentation will consist of performance suggestions for selected works in Voxman's collection. Since many pre-college students study these works in their lessons and prepare them for Solo and Ensemble festivals, this presentation is designed to address the most common challenges and to offer simple solutions. I will demonstrate through playing examples how I would resolve specific performance and musical issues.
George Stoffan is Associate Professor of Clarinet at Oakland University. He also serves as Principal Clarinetist of the Oakland Symphony, has performed on the Chamber Music Society of Detroit chamber music series, and has performed in recording with New Music Detroit. Stoffan has received Fulbright Awards to Hungary ('19-'20) and the Czech Republic ('12-'13). His recording "A Postcard from Europe" features music from Central Europe. Previously, he served as Concertmaster and Principal Clarinetist of the U.S. Air Force Band. Stoffan received his B.M. and B.A. from the University of Michigan, his M.M. from Indiana University, and his DMA from the University of Wisconsin-Madison.
When: 04/10/2021 | 3:00 pm
Featuring: George Stoffan
Join lecture Here
Back