Have you ever wondered if your teacher secretly browse the internet for funny clarinet memes?
Well, they do.
Our BuzzReed team has sifted through the bowels of the internet to bring
you our top 6 clarinet memes.
Enjoy!
No. 1

This is one of the most used images to make fun of clarinetists on the internet. Every clarinet player and former clarinet player can feel the anguish of crossing the break resurface when faced with the above image. No other woodwind instrument has to deal with a problem as heinous as this! (Except Bassoon … but they don't count!)
No. 2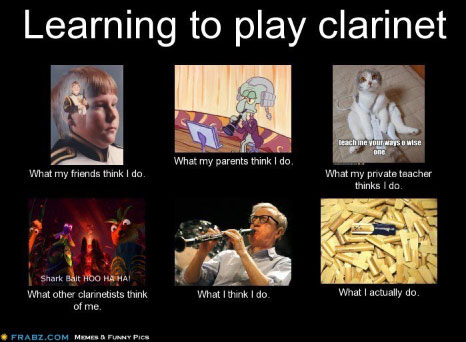 Reeds. Can't live with them. Can't live without them…
No. 3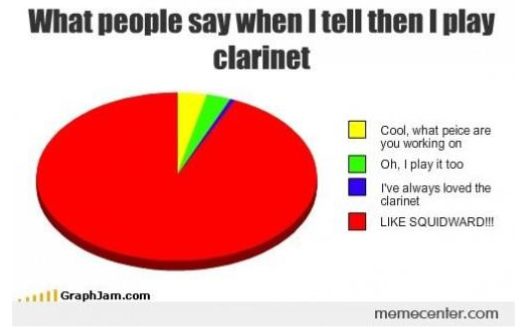 This wouldn't be so bad if Squidward were actually good at the clarinet.
Unfortunately, he's terrible.
No. 4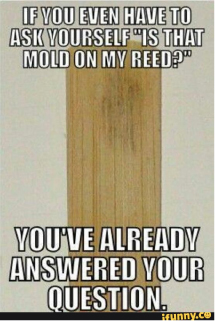 Ok, but seriously can we address this issue? It doesn't matter how good it plays.
IF YOU HAVE MOLDY REEDS THROW THEM AWAY!!!
THEY'RE NOT HELPING ANYONE, JUST GET RID OF THEM!!!
No. 5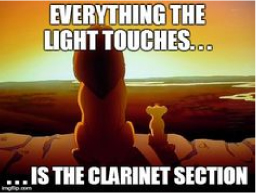 Ah the clarinet section. "The violins of the band."
Yes mess with one of us, you'll end up fighting an army of us.
No. 6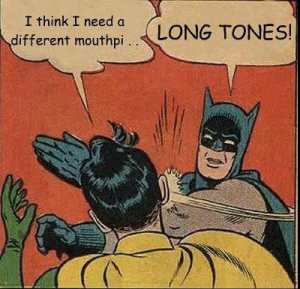 Eric's personal favorite! Equipment is important …
Nothing beats practice, though!
Speaking of practicing … Shouldn't we all be doing that right now?