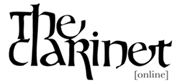 Originally published in The Clarinet 49/2 (March 2022). Printed copies of The Clarinet are available for ICA members.
---
Clarinet Chronicles: The Clarinet Online
by Sarah Manasreh
What is The Clarinet [Online]?
The Clarinet [Online] (TCO) is the ICA's online clarinet journal, publishing clarinet-related materials such as interviews, articles, features, announcements and more. The online platform allows for easy shareability, browsing and access to a wealth of information about the clarinet.
What can go on The Clarinet [Online]?
The online format of TCO broadens the kinds of content that can be submitted, viewed and shared. Not only does it contain selected material from The Clarinet, but it often includes full-length interviews, bonus material, additional reviews and longer articles. Further, TCO supports multimedia material which can include playlists and video/audio.
The content is not limited to material from the print journal! It can host a multitude of additional recordings, videos and articles. It is an online space dedicated to sharing research, opinions, reviews and so much more!
Who can see content on TCO?
Anyone! While much of The Clarinet is reserved for members only, TCO can be shared and viewed by anyone with an internet connection. Much of the content published on The Clarinet [Online] will be shared on the ICA social media accounts.
Where do I find TCO?
The Clarinet [Online] is hosted on the official ICA webpage, clarinet.org. Access to the online journal can be found under "Publications." Additionally, material on TCO can be searched or browsed by category, date or keyword.
Who can submit to TCO?
TCO accepts quality submissions from anyone who would like to publish clarinet related material. Students, professionals, beginners and amateurs from all over the world are welcome to submit their materials for publication. It is also not limited to clarinetists! As long as the submission is appropriate and related to clarinet, TCO welcomes your submissions. Additionally, submissions can be in any language.
How do I submit to TCO?
You can submit your material via email to Sarah Manasreh at [email protected]. Feel free to email with submission ideas, questions about the suitability of your material or any other TCO related questions. We look forward to hearing from you!
How long does it take for submissions to be published?
Unlike a print journal, the turnaround time for publication can be much faster online. This flexibility means content published on TCO can be released on a specific date or surrounding an event. However, the time between submission, approval and publication can vary depending on a multitude of factors. You will be updated on the progress of your submission throughout the process. v
---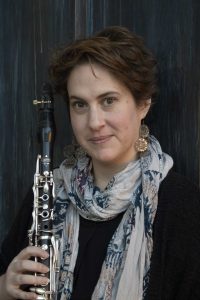 About the Writer
Sarah Manasreh is assistant professor of clarinet and music theory at the University of Wisconsin – Stevens Point and serves as principal clarinet for the La Crosse Symphony Orchestra. She is involved with the ICA serving as a member of the Social Media Committee and as editor for The Clarinet [Online].