Friday, July 6th through Wednesday, July 11th, 2018
ICA Membership is required for all attendees and performing clarinetists
ATTENTION: Reduced tickets available for Brussels Philharmonic Concert on July 6
39€ General Admission, or 25€ for individuals already registered for ClarinetFest® 2018
DETAILED DAILY SCHEDULE* Updated on June 28, 2018
July 6 (Order your tickets for the EXTRA concert with Piovani and the Brussels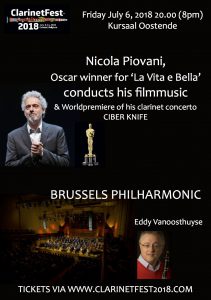 Philharmonic)
July 7
July 8
July 9
July 10
July 11
For even more scheduling details, visit the ClarinetFest® 2018 website.
ClarinetFest® 2018 will take place in Ostend, Belgium, July 6th-11th. Artistic Director Eddy Vanoosthuyse will be assisted by the family of the late Guido Six.
We welcome you to the beautiful Belgian Coast for a celebration of the Clarinet!
* Schedule subject to change
(Click the logo below to visit the official ClarinetFest® 2018 website)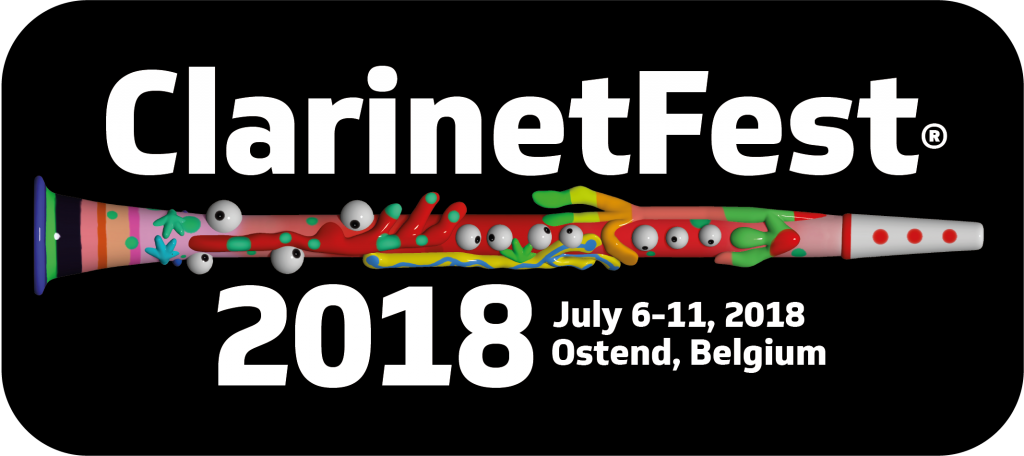 Eddy Vanoosthuyse, Artistic Director
Email: info@clarinetfest2018.com
ClarinetFest® 2018 Competitions
Click here to be linked to information on our competitions: Composition, High School Solo, Orchestral Audition, Research, and Young Artist.