Wednesday, August 3rd through Sunday, August 7th, 2016
Getting to Lawrence from Kansas City International Airport
Although ClarinetFest® 2016 attendees may find renting a car the most economical and convenient option, there are a number of shuttle services that provide transportation to/from Lawrence and the Kansas City International Airport (MCI).  The most frequently used service to the KU campus is Super Shuttle (www.supershuttle.com).  Additional options can be found at this website: ( http://www.flykci.com/getting-to-from/ground-transportation/shuttle-services/ ).  NOTE: Some shuttle services deliver/pick up only at defined locations (and will not take passengers to other locations).  Be sure to inquire about this when making a reservation.
Recommendation – Because most shuttle services to/from the KC airport are priced at or above $100 round-trip, and car rental at the KC airport is typically quite reasonable, you should consider renting a car and driving to Lawrence (just under an hour's drive from MCI).  Although the overall cost might be slightly higher, you will spend less time waiting on City buses or evening shuttles, and you will have much more flexibility in exploring the many wonderful restaurants and after-hour establishments that have made Lawrence a legendary destination.  Convenient free parking, both near Murphy Hall and in front of the Lied Center of Kansas, will allow you to maximize your time and experiences at ClarinetFest® 2016.
Parking on Campus
There is free parking a short walk from Murphy Hall in Parking Lots 72 and 90 (these are Yellow Lots; parking in Red, Blue, or Gold Lots will likely result in a citation).  Parking in un-gated lots (including Red and Blue Lots) after 5:00pm and on Saturdayand Sunday is free.  There is also paid parking available at the rate of $1.50 per hour in the Allen Fieldhouse Garage located immediately across the street Murphy Hall.  Individuals with valid ADA placards, should stop at any of the Parking Information Stations at the entrances to campus, or in Parking Services Office (Allen Fieldhouse Garage), and purchase a half day or full day visitor permit to be displayed with their placard.  ADA parking permits cost $3.00 per day $3.00 and allows access to park in any ADA stall, any parking meter without payment, and any color zone stall.  Parking at the Lied Center of Kansas is free.  A campus map, including parking areas, can be found at:  https://parking.ku.edu/sites/parking.drupal.ku.edu/files/files/parkingmap.pdf
Local Transportation and Evening Shuttles
There are no daytime shuttles from conference hotels to Murphy Hall, except on Sunday when ashuttle will run 8:00am to 4:00pm with service for the Oread Hotel, the Eldridge Hotel, and the Marriott Springhill Suites.  Wednesday through Saturday, individuals staying at the Oread Hotel, the Eldridge Hotel, and the Marriott Springhill Suites can take public transportation to and from campus (daytime only).  Routes 10 and 11 both run during the summer months.  Route 11 runs every half hour and Route 10 runs every hour.  One-way fare is $1.00.  No fares are collected from anyone boarding buses on campus, so trips back to the hotels would be free.  NOTE:  There is no convenient city bus service serving the Best Western Hotel.
Heading to Campus:  Springhill Suites and Eldridge Hotel guests can pick up Routes 10 and 11 at 7th and Vermont.  Both routes turn onto 15th at Naismith and will drop off at Learned Hall.  Oread guests may board either route at the Union.  Drop off again would be at Learned Hall.  Heading back to Hotels:  Guests can pick up Route 11 in front of Murphy Hall and can ride back to 7th and Vermont.  Guests can pick up Route 10 in front of Green Hall and head back to 7th and Vermont.  More information on city bus service can be found at:  http://lawrencetransit.org/routes/
Evening Shuttles:  2 shuttle buses will operate in the evenings beginning 1 hour before concert start times at the Lied Center of Kansas.  One shuttle will service the Oread Hotel, the Eldridge Hotel, and the Marriott Springhill Suites.  Pick up and drop off will be in front of each hotel.  The other shuttlewill service Naismith Hall Dormitory and the Best Western Hotel.  Shuttles will run for approximately 45 minutes after the end of each concert.
Taxi Service:  With established service for over a year, Uber users will be right at home in Lawrence.  There are a number of other taxi companies in Lawrence including Jayhawk Taxi (ph# 785-843-8294).
Convenient Campus Dining
Immediately across the street from Murphy Hall is the DeBruce Center, home of James Naismith's original hand written rules of basketball, which includes a full service food court and coffee bar.  Food service is available 8:00am to 5:30pm weekdays and Saturday.  There will be a reduced hour schedule forSunday.
Registration
Registration on Wednesday will be in the Inge Memorial Theatre, located on the third floor of Murphy Hall.  Registration on Thursday–Sunday will be at the Theatre Box Office in the lobby between Crafton-Preyer Theatre and Swarthout Recital Hall.
Naismith Dorm
Everyone who reserved and paid for nights in the Naismith Dorm prior to July 15th will have a room ready for them upon arrival. Please be sure to check-in at the official registration location prior to visiting the Naismith Dorm. The dormitory will provide linens, pillows, and towels, but guests will need to provide their own toiletries and blankets. If you will be arriving to Lawrence before Wednesday, August 3rd, please check-in directly at Naismith Hall.
THANK YOU TO OUR GENEROUS SPONSORS!
PLATINUM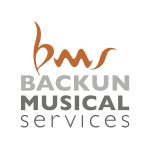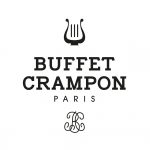 GOLD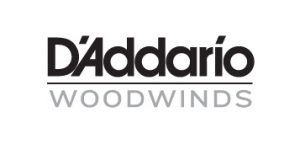 SILVER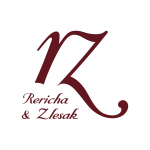 BRONZE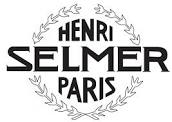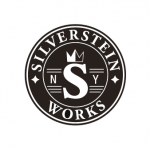 Additional support from Reach Out Kansas, Inc., Zakoura Family Foundation, Smithyman & Zakoura, Chartered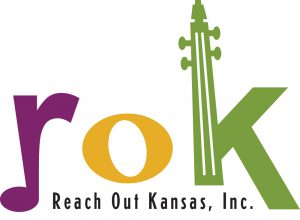 Inspiration: "a person … that makes someone want to do or create something" (Merriam-Webster).
The theme for ClarinetFest 2016 centers around the 5 clarinetists who encouraged the creation of so much of the clarinet repertoire. From the 18th-century Anton Stadler; from the 19th-century Heinrich Baermann, Johann Hermstedt, and Richard Mūhlfeld; and Benny Goodman from the 20th-century. All inspired the leading composers of their day to write for the clarinet. In addition to performances of some of the music they inspired, there will be opportunities to learn more about their lives and circumstances.
Not limited to influential clarinetists, other inspirations will abound at ClarinetFest 2016. If you have ideas for other inspirations that might be included, please contact the Artistic Leadership Team. ClarinetFest 2016 will highlight a greater awareness of possibilities and opportunities for clarinetists of all performance levels.
An interesting series of daily concerts will be Forgotten Gems. If there are compositions for clarinet that you believe have undeservedly slipped from the awareness of many clarinetists that should be reintroduced, please submit a performance proposal or otherwise suggest that a particular piece of music be considered for this special series.
Thank you for contributing your proposals and ideas for what promises to be one of the most memorable celebrations of the clarinet ever – ClarinetFest 2016 – August 3-7, 2016, Lawrence, Kansas USA.
*Schedule Subject to Change