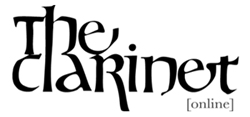 Originally published in The Clarinet 44/3 (June 2017). Printed copies of The Clarinet are available for ICA members.
ClarinetFest® 2017 information and registration links.
---
by Keith Koons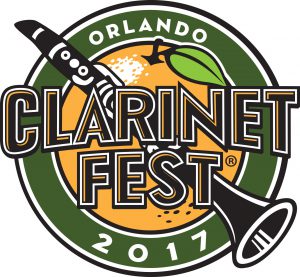 For the first time, ClarinetFest® will come to Florida! The schedule is filled with concerts, lectures, master classes, competitions and exhibits. A complete artist roster and event schedule, as well as registration information, can be found on the ICA website at www.clarinet.org. The conference is presented in partnership with the School of Performing Arts at the University of Central Florida.
Here is a sampling of what you can enjoy each day:
Wednesday, July 26
The conference will begin with a Gala Opening Recital at 1:00 p.m. featuring legendary artists and honorary members Eddie Daniels, Stanley Drucker and Michele Zukovsky with pianist Gail Novak and pianist/clarinetist Tom Ranier, as well as the winner of the 2016 Young Artist Competition, João Paiva. Daniels and Ranier will perform the world premiere of Ranier's One on One. At the Gala Opening Recital, ClarinetFest® attendees can register to win some deluxe prizes that will be awarded in drawings throughout the festival, including a grand prize winner to be selected at the Saturday evening concert.
Six finalists for the ICA Research Competition will make presentations. We will enjoy clarinet quartet music from the United States Army Field Band Clarinet Quartet and the Bogotá Quartet. Lynn Musco will conduct a newly created group, the Florida Collegiate Clarinet Choir, which will draw players from many colleges and universities throughout Florida. In the featured afternoon event, the audience will enjoy hearing recordings from the long career of Stanley Drucker – the eminent retired principal clarinet of the New York Philharmonic Orchestra – and listening to Drucker speak about the colleagues, conductors and repertoire included. The Orlando Philharmonic Orchestra will present the first evening concert on Wednesday evening with soloists Steve Ahearn, Julian Bliss, Eddie Daniels, Milan Rericha and Richard Stoltzman.
The entire membership is invited to attend the ICA President's Reception following the opening evening concert, where we will celebrate new Honorary Members Eddie Daniels, Luis Rossi and Richard Stoltzman, as well as past Honorary Membership inductees, past presidents, our 2017 sponsors and the ClarinetFest® 2017 team.
Thursday, July 27
Several potpourri and shared recitals are on tap for Thursday. The lecture series begins with presentations from Wolfgang Lohff, Jacob Campos and Timothy Perry. Five clarinet choirs will be performing. The educational opportunities include panel discussions on clarinet pedagogy and bass clarinet pedagogy, and master classes by Milan Rericha and Jonathan Cohler. Longtime Jacksonville Symphony Orchestra principal clarinetist Peter Wright will be featured in recital, and other Florida artists will be performing. Kinan Azmeh, the Syrian-born artist known for his appearances with the Silk Road Ensemble and Yo-Yo Ma, will make his ClarinetFest® debut. The ICA competitions will start with the Orchestral Audition Competition and the semifinal round of the Young Artist Competition. In the evening, the Ritz Chamber Players String Quartet will be heard with soloists Nicola Bulfone, Eugene Kavadlo, Kimberly Cole Luevano and Catherine Wood.
Friday, July 28
Additional potpourri and shared recitals, along with more clarinet choirs, will be heard on Friday. Brian Moorhead, principal clarinetist with the Florida Orchestra, will play a recital. The lecture series continues with presentations by Ed Joffe, Sheri Rolf and Kornel Wolak. More clarinet quartets will perform in the afternoon. The best young players will perform in the ICA High School Competition. Bass clarinet players will get special attention with a master class by Alcides Rodriguez. A featured recital will showcase the University of Central Florida Percussion Ensemble under the direction of Thad Anderson, with soloists Allison Storochuk, the Four New Brothers bass clarinet quartet (Sauro Berti, Rocco Parisi, Sarah Watts and Stephan Vermeersch), Kliment Krylovskiy, Kennen White, and Paolo Beltramini with the Stark Clarinet Quartet (Antonio Fraioli, Sauro Berti, Vinibaldo Baccari, Sergio Brusca), Matthias Müller and Gregory Oakes. The Southern Winds Symphonic Band from Deland, Florida, conducted by Douglas Phillips, will present an exciting concert Friday evening with soloists Nicolas Baldeyrou, Julie DeRoche, Alex Fiterstein and Anna Hashimoto.
Friday is our our ICA High School Day at ClarinetFest® 2017, when all high school and middle school students can receive a free one-day all-access pass by showing a current student ID card. Students do not need to be members of the ICA to take advantage of this offer, but all students are encouraged to become a member of the ICA with our new high school/middle school student membership for $20. Students under the age of 18 must be registered by a legal guardian and must be accompanied by an adult chaperone on the day of the event. All students must register at www.clarinet.org by Friday, July 21.
Saturday, July 29
The Saturday program will include additional clarinet choirs. Recital performers will include Fabrizio Alessandrini, Libor Suchy, Henri Bok, Scot Humes and Jonathan Cohler. Donald Oehler, Gary Wright and Denise Gainey will present lectures. The final round of the Young Artist Competition will take place. Many performers will collaborate in a tribute to the music of Eric Mandat. Attendees will enjoy hearing master classes presented by Julie DeRoche and Alex Fiterstein. The featured afternoon concert will showcase music for clarinet and electronics by multiple performers. In the evening, the ICA Professors Choir performance will include Meditation and Funk by Sean Osborn, the winner of the 2017 ICA Composition Competition. The UCF Jazz Professors, the distinguished faculty jazz combo at the University of Central Florida, will round out the evening with featured soloists Allan Vaché and Ken Peplowski.
Sunday, July 30
Four additional clarinet choirs will be performing on Sunday morning. The lecture series will conclude with presentations from Blake McGee and Michael Gersten. Additional potpourri and shared recitals will be heard. Conference attendees will have been rehearsing hard for three days in the ClarinetFest® Collegiate Choir and the ICA Festival Choir, and both of those groups perform to conclude the conference.
The appearance of featured artists would not be possible without the generous support of ClarinetFest® 2017 sponsors: Buffet Crampon, D'Addario, Henri Selmer Paris, Rovner Products, RZ Woodwind Manufacturing, Vandoren and Yamaha. We are grateful for their support. Please note that the exhibits, with displays from these companies and many more, will be open Thursday, Friday and Saturday.
Housing Options for ClarinetFest® 2017
The conference hotel is the DoubleTree Hotel by Hilton at the Entrance to Universal Orlando, and all events and exhibits will take place inside the hotel. The hotel is fully air conditioned for maximum comfort, but you can also enjoy the Florida sunshine and pool outside.
Attendees will have easy access to all events and exhibits, which will be displayed in a large ballroom at the hotel just a few steps from the guest room elevators. The DoubleTree Hotel underwent a full renovation in early 2017. A block of rooms has been reserved with favorable rates, with up to four people sharing a room.
There are numerous restaurant options at the hotel and within walking distance. CityWalk, the dining, retail and entertainment complex at Universal Orlando Resort, is located a short
distance away. Many other dining choices can be found a short drive away in
the International Drive and Sand Lake Road areas.
Getting to the DoubleTree Hotel from Orlando International Airport
There is transportation available by bus, taxi and shuttle van. For complete information, please consult the Orlando International Airport website: www.orlandoairports.net/parking-transportation.
If you plan on taking advantage of tourist attractions in the area before or after the conference, you should know that many attractions are best reached by car. If you arrive to Orlando by air, you can consider renting a car for maximum flexibility. Our conference hotel is located on the route of the I-Ride Trolley, which provides an easy ride to shopping, dining, and attractions in the International Drive tourist area.
Orlando Attractions
Orlando is world-famous for its theme parks. These include two parks at Universal Orlando Resort (Islands of Adventure and Universal Studios Florida), Sea World Orlando, and four parks at Walt Disney World (Magic Kingdom, Epcot, Animal Kingdom and Disney's Hollywood Studios). A drive of an hour or two will bring you to the additional choices of Legoland Florida Resort in Winter Haven, and the beaches of the Atlantic Ocean.
The Kennedy Space Center Visitor Center near Titusville provides a unique opportunity to view the launch sites used in the Mercury, Gemini, Apollo and shuttle programs. At the Shuttle Launch Experience, visitors can experience the sights, sounds and feelings of a shuttle launch. There is a magnificent display of Space Shuttle Atlantis, poised in the air with the payload doors open and the robotic arm extended.
Make plans now to attend this special conference! You will make new friends and continue connections with longtime associates while hearing brand-new pieces and well-known repertoire. See you in Orlando!
All artist information and listings
are subject to change.