ClarinetFest® 2023 in Review
---
ClarinetFest® 2023 Day 4
Evening Orchestra Concert
with Jeremy Reynolds, Taig Egan, Maria Du Toit, Bharat Chandra, Wenzel Fuchs, and the Fort Collins Symphony
by Kelsey Paquin
---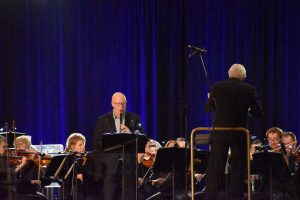 The Evening Orchestra Concert was the closing evening concert of Clarinetfest 2023. Five clarinetists were featured soloist accompanied by the Fort Collins Symphony under the direction of Wes Kenney. First on the program was a world premiere of Jenni Brandon's Fin de la Tierra: The End of the Earth performed by Jeremy Reynolds. Jenni introduced the program of her work, which was inspired by her personal experience scuba diving off the coast of Mexico with her husband. The program can best be summarized from her description on her website: "The diverse ecosystem of the Sea of Cortez and surrounding area is explored. The clarinet soloist serves as a guide, taking us on a journey through this UNESCO World Heritage site to observe the beauty and diversity of the landscape, the water, the animals that live in and around it, and their symbiotic relationship that requires a delicate balance of conservation and exploration." Jeremy's performance of the work beautifully brought to life the colors, characters, and scenes that were so thoughtfully crafted by Jenni.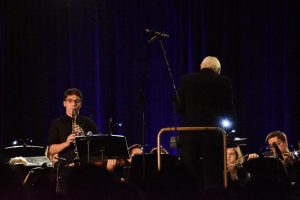 The second work on the program was a C.M.v. Weber's Concertino in Eb Major, Op. 26 performed by ICA Young Artist Competition Winner Taig Egan. Taig's performance was stylistically accurate, artfully executed, and confidently performed.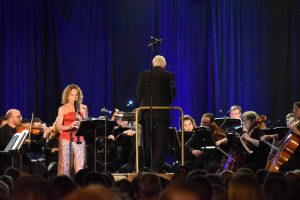 Third on the program was Maria du Toit's performance of David Earl's Clarinet Concerto, which was a beautiful tribute to the composer from her homeland of South Africa. The work was full of life, cinematic in nature, and presented a variety of rhythmic and harmonic interest. Maria performed masterfully, with sensitive nuance and a striking poise on stage.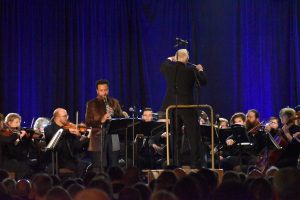 The concert continued after intermission with Bharat Chandra's performance of Indian-American composer Reena Esmail's Clarinet Concerto. Bharat's performance was warm, soulful, and colorful, which perfectly augmented the intricate embellishments and meditative melodies that alluded to Indian classical music.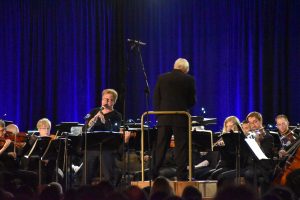 The final work on the program was W.A. Mozart's Clarinet Concerto in A Major, K. 622, which was performed by Wenzel Fuchs. Clarinetists with years of experience have heard this work performed countless times. Yet Wenzel's finesse, stylistically masterful nuance, and sublime sound breathed new life into this timeless work. The audience was so taken with the performance that he received a standing ovation, which was followed by an encore piece by Michele Magnani.
---