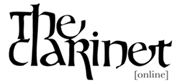 Originally published in The Clarinet 49/4 (September 2022).
Printed copies of The Clarinet are available for ICA members.
---
ClarinetFest® 2023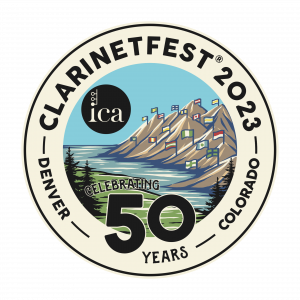 ClarinetFest® 2023 celebrates the 50th anniversary of the International Clarinet Association and will take place in Denver, Colorado, USA, from July 5 to 9, returning to the location where it all began! Clarinetists from around the world are already planning to attend this major celebration.
The Artistic Leadership Team – Wesley Ferreira (artistic director), Copper Ferreira, Joshua Gardner, Emily Kerski and Jana Starling – alongside the ICA board of directors and staff look forward to welcoming all clarinetists and ICA members. Centered around the theme Our Global Community: Past, Present and Future, ClarinetFest® 2023 will present a comprehensive and exciting artistic program that is diverse, historically informed, and ripe with opportunities for meaningful connection, learning and growth. Additionally, planned interaction and community building will make this a memorable event.
All performances, lectures, master classes and exhibits at ClarinetFest® 2023 will take place at the Westin Westminster hotel and conference center, where the majestic views of the Rocky Mountains and stunning sunsets are sure to inspire. The Westin Westminster is located in the promenade entertainment district, surrounded by restaurants and entertainment options within a very short walking distance. The always vibrant downtown Denver is only 15 minutes away by car and Rocky Mountain National Park is only a short hour drive. Decide to arrive early or stay late beyond the conference dates to take in many of Colorado's other wonderful sites including hot springs, Garden of the Gods, historic Colorado mountain towns, and the world-famous breweries.
International Clarinet Association members are invited to submit performance and presentation proposals for ClarinetFest® 2023 linked to the theme of Our Global Community: Past, Present and Future. The maximum time allotment for a performance or presentation proposal is 25 minutes. Please find more information and proposal submission instructions at www.clarinet.org under the ClarinetFest® 2023 page. The deadline for applications is October 1, 2022. Please note there is a $20 application fee to submit a proposal.
ClarinetFest® 2023 strives to be fantastic musical experience, an invaluable opportunity for our community to connect, and a great summer vacation destination!
---
 General questions can be sent to [email protected].