ClarinetFest® 2018 – July 7, 2018: Evening Concert
by Jessica Harrie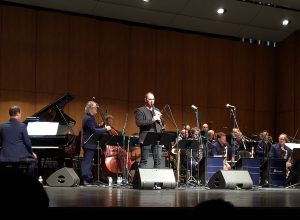 The evening concert for Day 2 of ClarinetFest® 2018 featured the stellar Brussels Jazz Orchestra supporting five incredible artists. Up first, Stéphane Chausse performed three works, Inheritance by Frank Vagan, and Hymne and Cinq temps pour trois coeurs, both written by Chausse. The works showcased Chausse's nuanced playing and highlighted his skill as a composer.
Following Chausse, Eddie Daniels came to the stage to perform three works: His own This is all I have, Quietude by Thad Jones and Under the wire by Gordon Goodwin. Daniels was charismatic and played with the charm and superb technical facility that he is known for.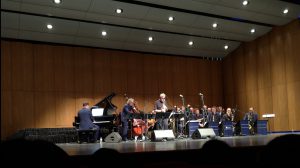 Jazz newcomer, Felix Peikli, wowed the audiences with his silky sound and a delightful selection of works including Eddie Sauter's Clarinet à la King, Glenn Miller's Moonlight Serenade and Gordon Goodwin's Sing sang sung.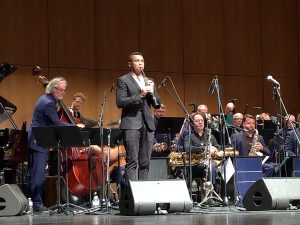 After intermission, bass clarinetist Joris Roelofs performed three of his original compositions: The 9th Planet, Ataraxia and Parapoli. The works featured a more modern color palette and were played with grace and precision by Roelofs.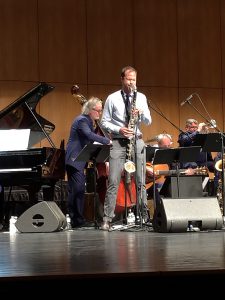 The concert concluded with a wonderful performance by Paquito d'Rivera on clarinet and saxophone. D'Rivera performed original compositions Le fleur de Cayenne and I remember Diz, along with Miles Davis's Donna Lee and the wonderful Libertango by Astor Piazzolla.