Report by Melissa Morales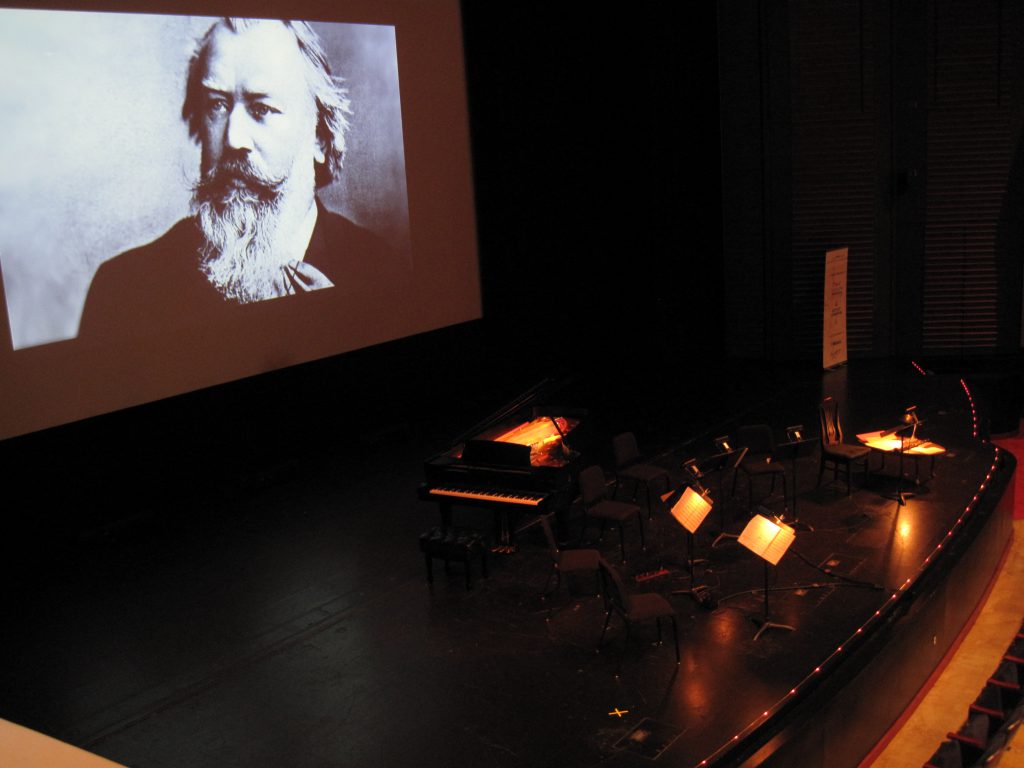 The first evening concert, sponsored by Backun Musical Services, took place Wednesday, August 3 at 7:30 p.m. in the Lied Center of Kansas. Artistic Directors Robert Walzel and Stephanie Zelnick opened the evening a greeting and a brief but heartfelt thanks to the Lied Center for the use of venue and Reach Out Kansas, Inc. and Jim Zakoura, of the Zakoura Family Foundation and Smithyman & Zakoura, Chartered, for their generous underwriting of the performance.

An Unlikely Muse by playwright Harry Clark is a concert drama for one actor and six musicians. Led by the indomitable David Shifrin on clarinet, the ensemble of musicians and actor shared the beguiling story of Brahms' abandoned retirement. His resignation to become "fat and lazy" was recanted shortly after happening upon clarinetist Richard Mühlfeld, musically portrayed by Shifrin. As the story goes:

"[Brahms] nearing his sixtieth birthday, announces he's done composing, time to relax, take it easy. In a chance encounter, meeting and hearing clarinetist Mühlfeld, his contemplated retirement is shattered, and with renewed zeal he dispatches four seminal works for the instrument, and in so doing the composer simultaneously lays claim to this woodwind as a primary musical voice, and propels its proponent into the rarest musical firmament. This last muse, unanticipated, unassuming in manner, is nonetheless destined to enter Brahms' most select company of Robert and Clara Schumann, violinist Joseph Joachim, kindred spirits all. Recollecting that fateful first meeting and his eventual ordination into the composer's inner sanctum, our storyteller never misses the tale's fundamental truth of the unlikely, felicitous confluence of creator and muse—the indelible creations left us—to enjoy, to savor, to ponder, a last, and lasting testament."

The ensemble – comprised of David Shifrin (clarinet), Yevgeny Yontov (piano), the Miró Quartet and actor Jack Gilpin as Richard Mühlfeld – gave a stirring performance equipped with a simple set, minimal lighting and the movements and excerpts of some of Brahms' greatest works. With each execution Shifrin played with the great bel canto he's become known for. Throughout the evening he played with great sensitivity and profound simplicity. As the glint of his keys flickered, he "[drew] the melancholy out of [each bar]" as Clark so aptly wrote. Members of the Miró Quartet – Daniel Ching and William Fedkenheuer (violins), John Largess (viola) and Joshua Gindele (cello) – followed suit and played with great clarity and beauty of sound. Their performance was matched only by Yontov's insight and subtlety.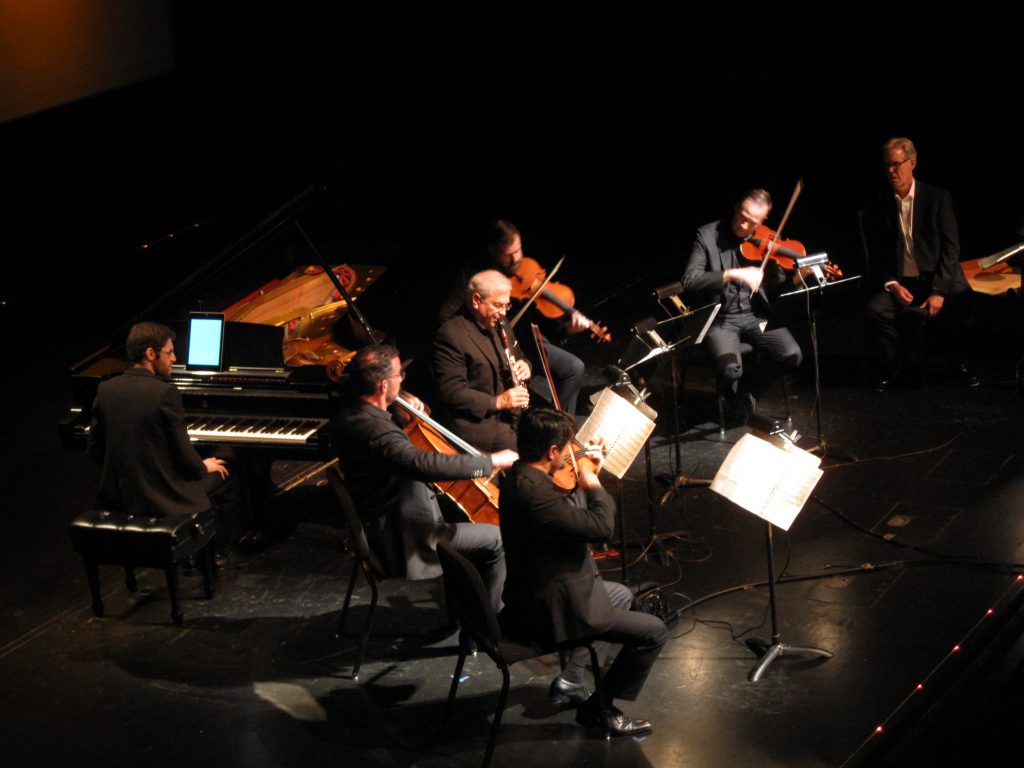 The musical selections included movements from Brahms's two clarinet sonatas, clarinet trio and clarinet quintet, plus his late solo piano works. At the end of the performance, the musicians and actor showed why Brahms "continues to tower in the hearts of [those who will listen]." An Unlikely Muse was a ClarinetFest® performance for the books. Those absent from last night's production would be wise to find another performance of this great story and attend.

Musical Selections:
Act I
Clarinet Sonata in E-flat major, Op. 120 No. 2, "Allegro appassionato"
Clarinet Trio in A minor, Op. 114, "Adagio"
Intermezzo in E-flat major, Op 117 No. 1
Clarinet Trio in A minor, Op. 114, "Allegro"
Clarinet Quintet in B minor, Op. 115, "Con moto"

Act II
Intermezzo in E-flat minor, Op. 118 No. 6
Clarinet Sonata in F minor, Op. 120 No. 1, "Vivace"
Fantasy Piece, Op. 73 No. 1, "Zart und mit Ausdruck" by Robert Schumann
Intermezzo in B minor, Op. 119 No. 1
Clarinet Quintet in B minor, Op. 115, "Adagio"
Clarinet Sonata in f minor, Op. 120 No. 2, "Andante un poco Adagio"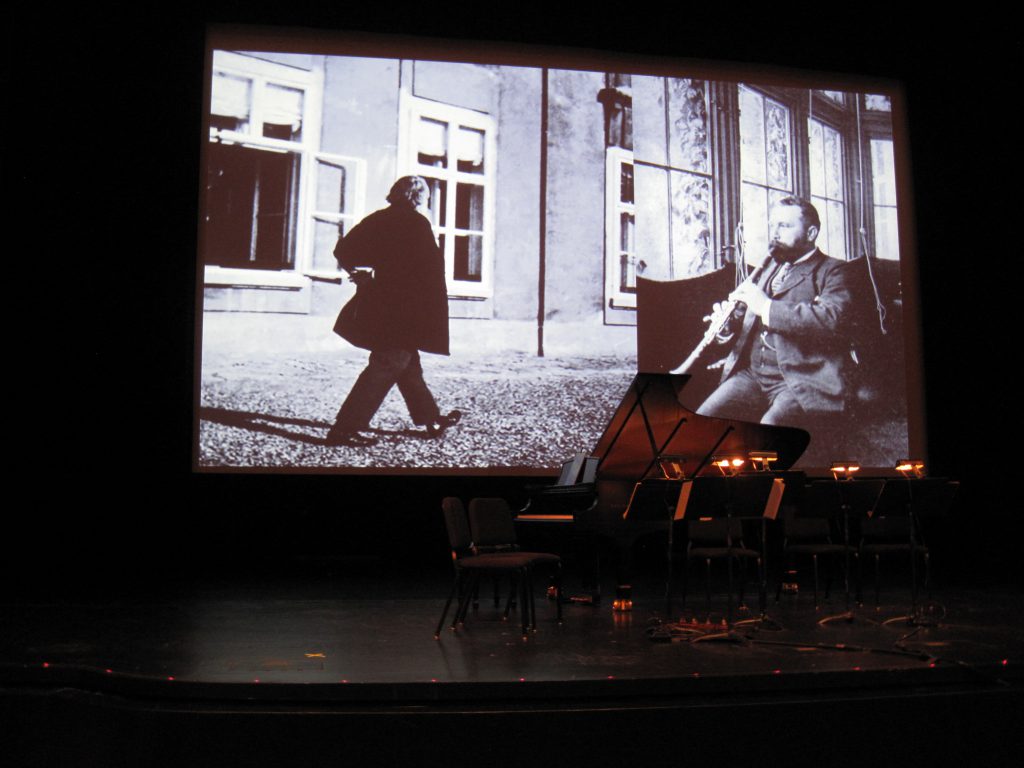 Melissa Morales served as adjunct Music Education faculty at DePaul University for 2015-2016 as well as clarinet faculty and project manager at The People's Music School from 2013-2016. She currently serves as the Director of Education for the Chicago Symphonic Winds and performs with the Chicago Summer Opera.