2019 ICA Honorary Member – Dr. Alan E. Stanek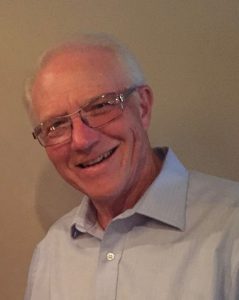 Alan E. Stanek, Emeritus Professor of Music and Director of the School of Performing Arts (1976-2001), at Idaho State University. In addition to his administrative duties he was responsible for teaching clarinet, music appreciation and music education methods courses, coaching chamber music ensembles, and supervising student teachers. He was the Conductor/Music Director of the Idaho State-Civic Symphony from 1976 to 1980. Dr. Stanek holds the Doctor of Musical Arts degree in Clarinet Performance from the University of Michigan (1974). He completed his Master of Music degree at the Eastman School of Music of the University of Rochester (1965), and holds the Bachelor of Music Education from the University of Colorado in Boulder (1961). His clarinet teachers have been Valentine P. Henrich, William Osseck, John Mohler and Mitchell Lurie. Prior to joining the ISU music department he taught instrumental music in the Nebraska public schools (1961 to 1967), and was a professor of woodwind instruments, music education, at Hastings College, Nebraska (1967 to 1976), and Conductor/Music Director of the Hastings Civic Symphony.
Dr. Stanek is an active member of the International Clarinet Association serving as its President from 1996-1998 and Historian for the association 2003 to 2016. In 2013-14 he wrote the 40th Anniversary History of the Association available on the I.C.A website. During the summers of 1995 and 1996 he coordinated the I.C.A. Young Artist Competition at Arizona State University and Cité Universitaire in Paris, France. He is the author of numerous articles about clarinet performance and literature and has published reviews of various conferences, new clarinet music and recordings in the association's quarterly journal The Clarinet. His article entitled Clarinet Solo Preparation: A Course of Study and a Review of Recommended Solo Literature is published electronically on The On-line Clarinet Resource. He conducted the I.C.A. College Clarinet Choir at ClarinetFest® 2012 in Lincoln, Nebraska.
As a clarinetist, Dr. Stanek performed numerous solo and chamber music recitals at Hastings College and ISU, as well as serving as Principal Clarinet in the Idaho State-Civic Symphony for 21 seasons, and the Pocatello Municipal Band from 1976 to 2013. Since 2014, he is Principal Clarinet of the Intergeneration Orchestra of Omaha and the Papillion (Nebraska) Adult Concert Band. He performed as soloist with the Idaho Orchestra-Mozart Clarinet Concerto K622, the Elkhorn (Sun Valley) Music Festival Orchestra-Weber 1st Concerto, the Idaho Falls Symphony-Debussy Premier Rhapsody and the Magic Valley Symphony-Mozart Clarinet Concerto K622 and Debussy Premier Rhapsody. He appeared in recital at International Clarinet Association ClarinetFests® at the University of Denver-1983, University of Minnesota-1985, the Cincinnati College Conservatory of Music-1986, and Cité Universitaire in Paris, France-1996, Texas Tech University-1997, the first European Clarinet and Saxophone Festival in Budapest, Hungary-1997, The Ohio State University-1998, and at Montana/Idaho Clarinet Festivals at the University of Montana-1993 and 1995, Boise State University-1996, Montana State University-Billings-1997, BYU-Idaho-2003, and ISU-2004. In 1998 he was host of the Idaho/Montana Clarinet Festival at ISU. Grants from the Idaho Arts Commission and area school districts were received to present clarinet group lessons and master classes to high school clarinetists. He was a frequent clinician and adjudicator for solo and large ensemble festivals in Nebraska, Michigan, Idaho, Montana and Utah.
Dr. Stanek has been actively involved in civic, and professional organizations including the United Methodist Church, past President of the Rotary Club of Pocatello-Gate City, member of the Board of Directors for the Pocatello Community Concert Association and the Idaho State-Civic Symphony Association. He has held leadership positions in state, national and international music associations. He was President of the Idaho Music Educators Association (1988-1990), Chair for Higher Education, and Coordinator of the Idaho State Solo Contest. He has served the National Association of Schools of Music as Secretary and Chair for Region Two, and was a Visiting Evaluator for accreditation in higher education from 1990 to 2002.
Professional Memberships include Phi Mu Alpha and Kappa Kappa Psi (honorary music and band fraternities), the College Music Society, Idaho Music Educators Association, and the Music Educators National Conference. Dr. Stanek was honored with the Idaho Governor's Award for Support of Arts Education in October 1998, and he was inducted into the Idaho Music Educator's Hall of Fame in January 2006, and received the President's Medallion Award for outstanding accomplishments, exceptional service and personal generosity which reflect the admirable principles and ideals which bring distinction to Idaho State University in 2017.