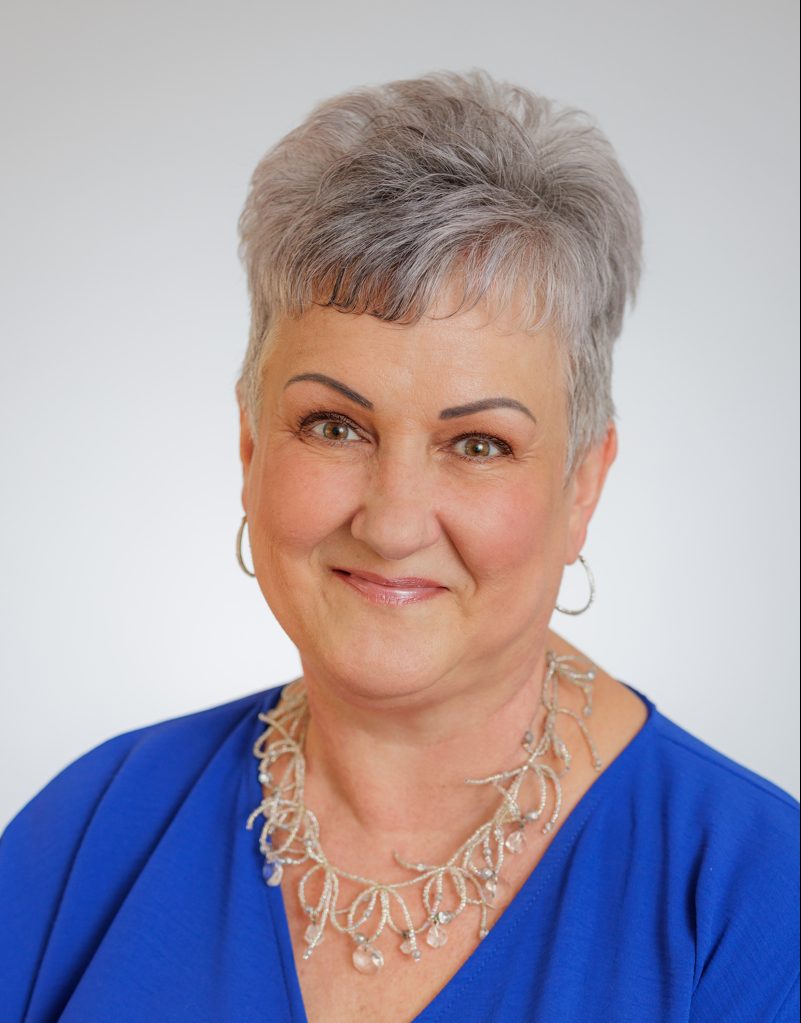 Diane Barger
---
President
Diane Barger is Professor of Clarinet, Chair of the Woodwind Area, and member of the Moran Woodwind Quintet at the University of Nebraska-Lincoln. Barger is the current President of the International Clarinet Association and served the organization in other capacities as follows: President Elect (2020-2022), Past Nebraska State Chair (2010-2020), Past Pedagogy Chair (2016-2018), Past Artistic Director of ICA's ClarinetFest® 2012, Past Treasurer (2000-2010), and High School Solo Competition Coordinator (2003-2005). She is principal clarinet of Lincoln's Symphony Orchestra, NACWPI Nebraska State Chair, and is an Artist/Clinician for Buffet Crampon, D'Addario Woodwinds, and Silverstein Works. In addition to her work as a collegiate educator, Barger actively works with pre-college clarinetists and is involved in mentoring her cadre of clarinet instructors at Cornerstone Academy of Clarinet, LLC where she serves as Founder and Professor of Clarinet.
Barger remains an active soloist and chamber musician, master class clinician, and adjudicator throughout the United States and abroad. She has been a featured artist at numerous ICA ClarinetFests®, Oklahoma Clarinet Symposiums, College Music Society conferences, and other clarinet festivals around the country. A specialist in the genre of operatic fantasies for clarinet based on Vincenzo Bellini operas, Barger can be heard as a featured soloist on the International Clarinet Association's 1998 Recording Project compact disc in a performance of Domenico Mirco's "La Sonnambula" Fantasia for clarinet and piano. In August 2012, Barger published a CD of works by Scott McAllister entitled BlingBling, as well as 13 editions of Bellini operatic fantasies by various 19th-Century composers, all of which are available through Potenza Music. The Trio 402 (UNL professors Barger, Dr. Mark Clinton, and Dr. Jeff McCray) released a CD titled Conversations Between Friends for clarinet, bassoon, and piano of music by William Hurlstone and Bill Douglas published by Potenza Music (2016).
With the Amicitia Duo, a clarinet duo with Denise Gainey from the University of Alabama at Birmingham, Barger toured in Florida, Kansas, Texas, Tennessee, Alabama, Mississippi, Missouri, Iowa, Nebraska, and Tennessee. They have also performed at the International Clarinet Association ClarinetFests® and the National Association of College Wind and Percussion Instructors Conferences. The duo released their debut CD, Play Pretty, in March 2020 showcasing music written specifically for the Amicitia Duo for E-flat and B-flat clarinet instrumentation (with or without piano). Formed out of friendship, the Amicitia Duo brings music for clarinet to a wide variety of audiences. Amicitia is the Latin word for friendship and is pronounced "ah-mee-KEE-tee-ah". With a friendship that spans over thirty years, Barger and Gainey combine their love of music and teaching to delight audiences around the world.
With the Moran Woodwind Quintet, one of the most active and visible quintets in the Midwest, Barger at various colleges and universities around the United States and has been featured on numerous College Music Society National and International Conferences. Their 1998 compact disc recording by Crystal Records, Postcards from the Center, features works by American composers Lieuwen, Murdock, Higdon, and Heiden. Their 2007 and 2004 CD projects features the music of Theodore Blumer and is also available through Crystal Records. With the oboist and bassoonist of the quintet, Barger was a featured guest artist in a recital at the 2004 IDRS convention in Melbourne, Australia. In the most recent years, music by Scott McAllister (OK Quintet) and John Steinmetz (All the Difference) have been commissioned for the Moran Quintet.
Barger received the Doctor of Music (1999) and Bachelor of Music (1988) degrees from the Florida State University where she was a student of Frank Kowalsky. While completing the Graduate Certificate in Performance (1990) and Master of Music (1989) degrees from Northwestern University she was a student of Robert Marcellus. For her doctoral research she was the recipient of the 1996 Faculty Summer Research Fellowship and Grant-in-Aid awarded by the University of Nebraska-Lincoln Research Council. She also received the 2013 Annis Chakin Sorensen Award for Teaching in the Humanities, the 2001 Hixson-Lied College of Fine and Performing Arts Distinguished College Teaching Award, and numerous teaching awards by the UNL Parents Association and Teaching Council.
email me