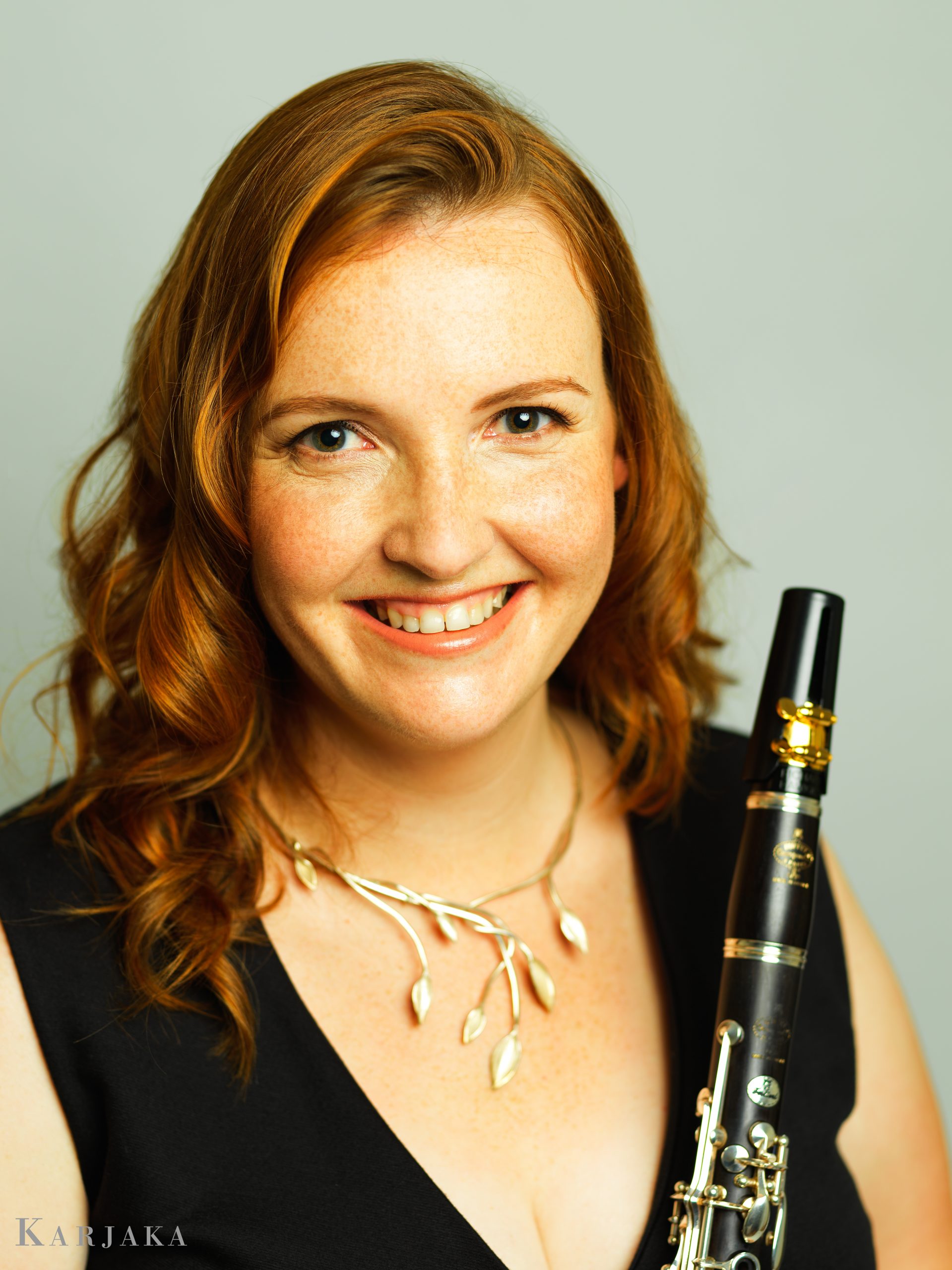 Catherine Wood
---
President Elect
Clarinetist Catherine Wood is an established performer, educator, and advocate of Canadian music. She has been a featured guest artist at festivals across the globe including the International Clarinet Association ClarinetFests, Núna Iceland Canada Art Convergence, and the Nordic Music Days in the Faroe Islands. An enthusiast of new music, Wood has commissioned and premiered many works, including those by Canadian composers: Karen Sunabacka, David Braid, T. Patrick Carrabré, Fjóla Evans, Chris Byman, Jeff Presslaff, Kenley Kristofferson, and Sid Robinovitch. She has performed at numerous festivals that celebrate new music, including the Winnipeg New Music Festival and Iceland's Dark Music Days.
A proponent of the piccolo clarinets, Catherine has commissioned and performed music for Eb and D clarinets throughout the world. In 2016, she was honoured to perform Molter's Concerto No. 1 for D Clarinet at an evening concert for featured guest artists at the ICA ClarinetFest in Orlando. A sought-after clinician and adjudicator, Dr. Wood has served on many international competition juries including several ICA Young Artist Competitions. She adjudicated the inaugural International Mozart Clarinet Competition in 2011 at the Beijing Central Conservatory of Music (where she heard seventy performances of the Mozart Clarinet Concerto in one day!).
Catherine performs regularly with the Manitoba Chamber Orchestra, the Brandon Chamber Players, the Devil Sticks Clarinet Quartet, and with Victoria Sparks in their percussion and clarinet duo Viðarneisti. Her recent chamber music recordings include the 2021 Western Canadian Music Award Winner 100,000 Lakes (Classical Composer of the Year, T. Patrick Carrabré) and Radio Static (Devil Sticks Clarinet Quartet). She has enjoyed performing with artists such as James Campbell, Buffy Saint-Marie, Colin Carr, James Ehnes, James Sommerville, Marc-Andre Hamelin, and Maesha Brueggergosman.
Dr. Wood is on faculty at Brandon University where she has built a thriving clarinet studio. Her clarinet choir tours annually and was invited to perform several premieres at the 2014 ICA ClarinetFest in Baton Rouge. In 2011, Wood founded the BU Clarinet Festival, an annual event featuring some of the top performers and pedagogues in the world.
Catherine holds a doctorate from Michigan State University. She has studied with Caroline Hartig, Elsa Ludewig-Verdehr, David Etheridge, Naoum Gomon, Charles Neidich, Peter Jenkin, Colin Lawson, and Theodore Oien. Wood serves as President Elect of the International Clarinet Association. She is a Buffet Crampon and Vandoren Paris performing artist.
email me