Drodzy Klarneciści,
witajcie na polskiej podstronie International Clarinet Association. Znajdziecie tutaj informacje o tym co dzieje się w Polsce. Jeśli chcielibyście by informacje o waszym koncercie, festiwalu, płycie itp znalazły się tutaj, napiszcie do mnie: poland@clarinet.org
Barbara Borowicz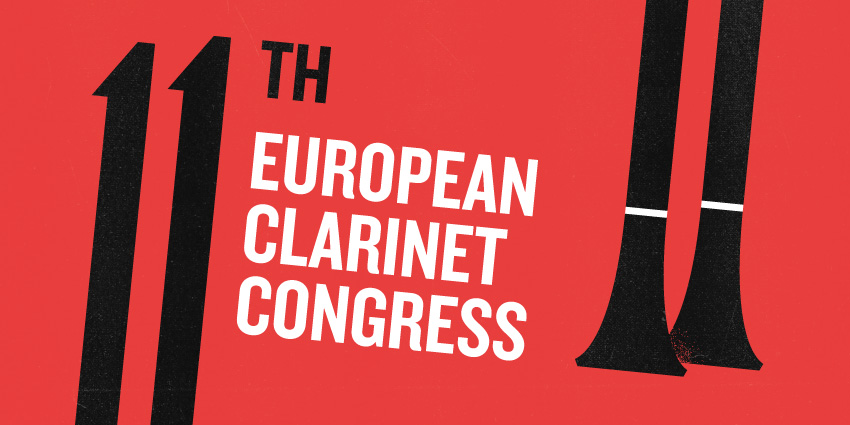 11. Europejski Kongres Klarnetowy – 11th European Clarinet Congress
W dniach 7-11 września 2022 roku w Akademii MUzycznej im. Krzysztofa Pendereckiego w Krakowie odbędzie się największe klarnetowe wydarzenie w Europie –  XI Europejski Kongres Klarnetowy (11th European Clarinet Congress). Jest to prestiżowe wydarzenie klarnetowe, które skupia znakomitych muzyków i naukowców nie tylko z Europy, ale i świata. Poprzednie edycje odbywały się w Kortrijk (Belgia 2010), Madrycie (Hiszpania 2011), Gent (Belgia 2013), Katowicach (2014), Gent (Belgia 2015), Camerino (Włochy 2016), Porto (Portugalia 2017), Gőyr (Wegry 2018), Camerino (Włochy 2019), Gőyr (Węgry 2021). Jest to ogromne wyróżnienie dla Akademii Muzycznej im. Krzysztofa Pendereckiego i dla miasta Kraków, że właśnie tutaj odbędzie się kolejna edycja Kongresu. Będzie to niezwykła możliwość spotkania wybitnych osobowości ze świata muzyki. Gośćmi wydarzenia będą m.in.: Ecesu Sertesen, Bjørn Nyman, Nadia Sofokleus, Roeland Hendrikx, Nathalie Lefevre, Joë Christophe, Bettina Aust, François Draux, Jessica Bessac, Jan Czech, Karel Dohnal. Zaplanowane są wystawy instrumentów i akcesoriów, wykłady, mistrzowskie kursy klarnetowe, koncert festiwalowego chóru klarnetowego pod batutą Jana Jakuba Bohuna, koncerty solowe, kameralne i z udziałem orkiestry CORda Cracovia pod batutą Macieja Tomasiewicza. Opiekunami projektu z Akademii Muzycznej im. Krzysztofa Pendereckiego są dr hab. Barbara Borowicz i dr hab. Piotr Lato, prof. AMKP, ponadto prof. Matthias Mueller, dr Bartosz Sałdan.
Więcej informacji znajduje się na stronie internetowej www.ecacracow22.org