Clareidoscope: The Road from the Bb Clarinet to the Eb Clarinet with Jorge Montilla Moreno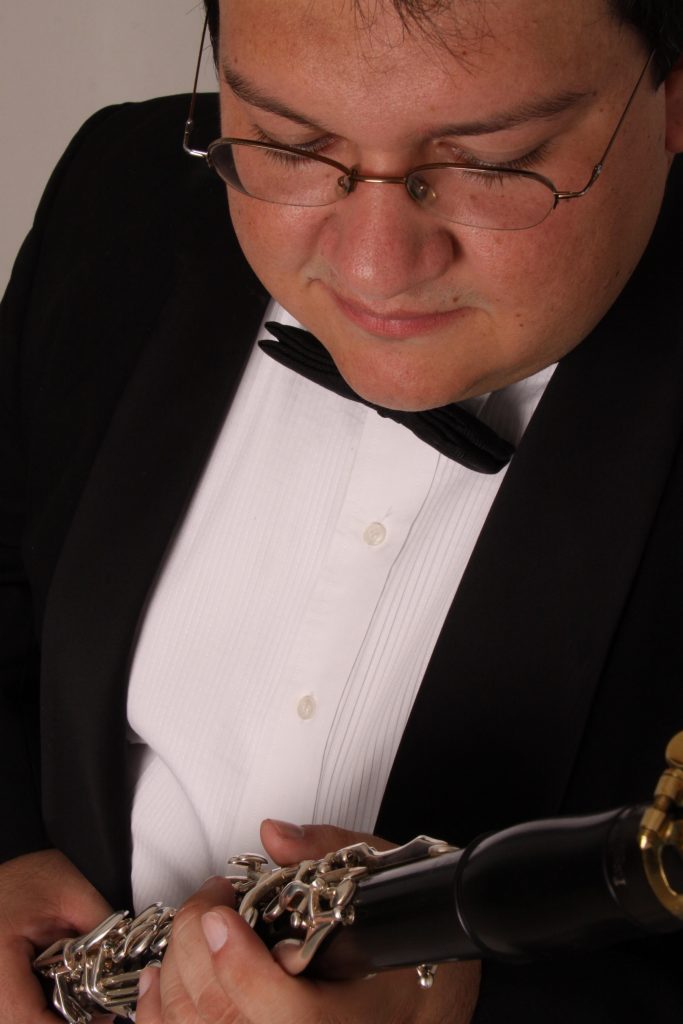 This presentation will concentrate on stating the main technical differences when going from playing the Bb clarinet to playing the Eb clarinet. The similarities and differences are mainly in how we breath, use our embouchures, use our voicing, use fingerings, use our tongues to produce articulations, and how we react to the intonation tendencies/problems. But I also expect to address issues such as the height of certain pads, the keyboard system, and current materials. To finish I would like to suggest exercises to approach the Eb clarinet, improve its playing and fight the instrument's natural tendencies and bad reputation.
Clarinetist, educator, and composer Jorge Montilla Moreno was praised by The American Record Guide as "somebody who can perform with great enthusiasm and know how to make the repertoire of his native continent jump off the page with effortless technique, subtle dance accents and tasteful vibrato". His major accomplishments encompass successes in performance, education, and creativity of both Latin American music and the Eb clarinet. Montilla is currently Assistant Professor of Clarinet at the University of Iowa School of Music, collaborates with the ICA in several capacities and represents Rossi, D'Addario, Clarinetclassics, Royal Music, Lefreque, BG, Woodwindiana, and Montilla Brothers.
Jorge's Presentation
When: 04/10/2021 | 3:15 pm
Featuring: Jorge Montilla Moreno
Join lecture Here
Back